The Harry Potter And The Sorcerer's Stone Scene That Made Tom Felton Cry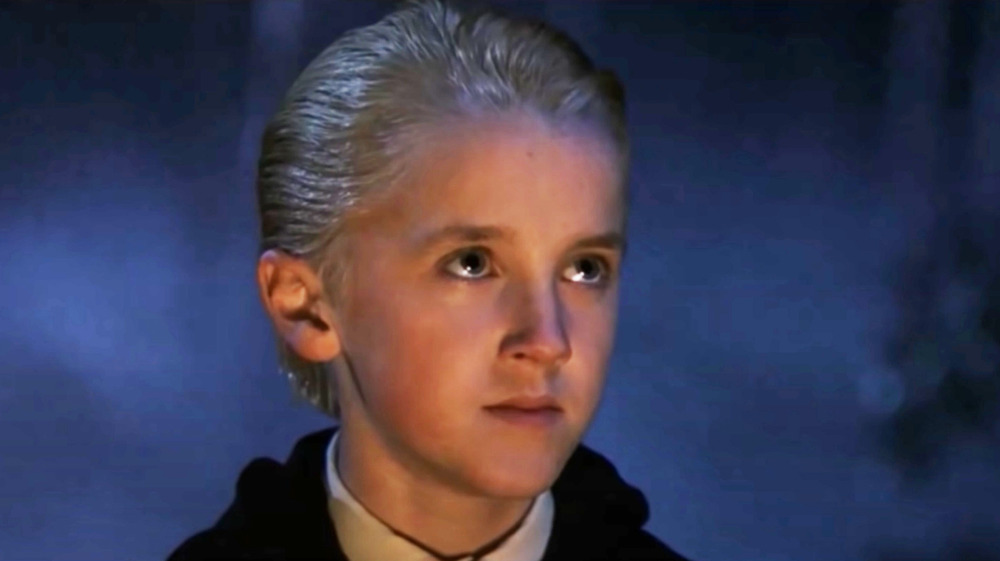 Warner Bros.
Harry Potter fans will always have a soft spot for the fantasy series that spawned seven books, eight films, and spin-off projects that are still being released. But it's not only the fans who have an emotional attachment to the series, as actor Tom Felton proved in a recent Instagram Live session.
Known for playing pure-blood wizard and Harry Potter rival Draco Malfoy, Felton got emotional when revisiting Harry Potter and the Sorcerer's Stone. Watching the film's first 11 minutes and 11 seconds with fans on Instagram, Felton said he had "literally not seen this for probably 20 years." Strumming his ukulele with his dog Willow by his side, Felton was jolly to start — even playfully mispronouncing the names of some of the cast and crew (Daniel Radcliffe became Daniel "Rodcliff," and director Chris Columbus was Chris "Columbios"). However, once the classic John Williams score kicked in and Dumbledore (Richard Harris) and Professor McGonagall (Maggie Smith) dropped baby Harry on the Dursleys' doorstep, Felton teared up.
The opening scene of Harry Potter and the Sorcerer's Stone is a particularly emotional one, as we see Dumbledore holding a newly orphaned, freshly scarred Harry. Concerned for Harry and his future growing up in the muggle world with the Dursleys, Hagrid (Robbie Coltrane) cries too.
Tom Felton wants to keep celebrating Harry Potter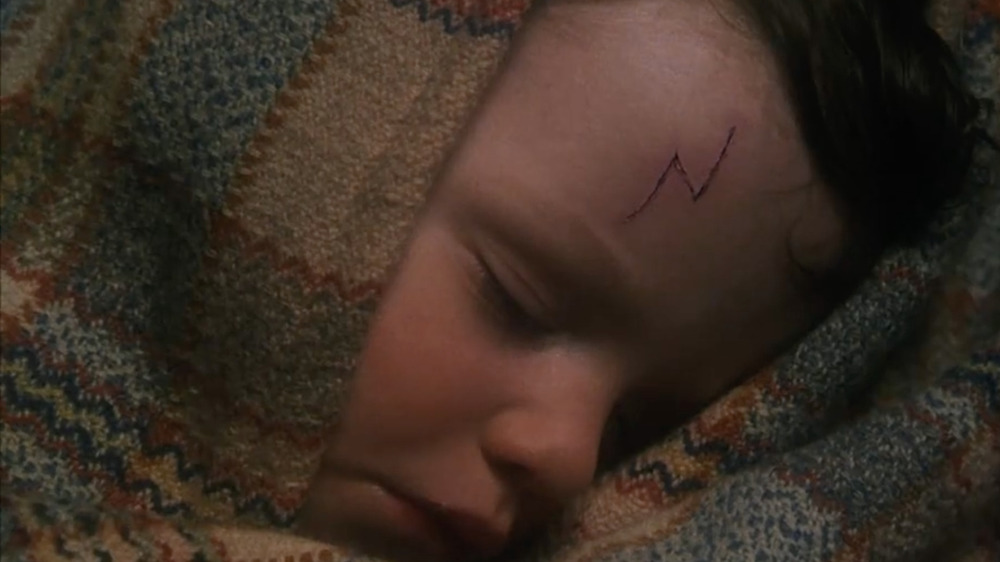 Warner Bros.
Following the film's 2001 release, fans of the Harry Potter series saw Felton and his co-stars literally grow up on screen, so it's no wonder his followers tuned in to the Sorcerer's Stone watch party. Though his intent was to provide his audience with commentary and some behind-the-scenes stories, Felton instead couldn't help but get emotional. The actor held back tears as he told fans, "I'm just tearing up rather than giving you commentary, but it will get better. I think the best is yet to come in these movies. We're definitely going to try this again."
Felton did give it a second go with another viewing party – this time getting emotional again as Harry finally read his Hogwarts acceptance letter. Felton even admitted that since it had been so long since he had seen the film, it felt like he was "watching [it] for the first time."
If there's anyone from the series' cast helping to keep its memory alive, it's Felton. The actor recently hosted a virtual Harry Potter reunion that celebrated the Sorcerer's Stone's 19th anniversary. And though Felton has understandably not fully embraced the fame that came along with playing Malfoy, his connection to the franchise and his fellow co-stars is still clearly strong.