The Controversial Assassin Thriller That's Killing It On Netflix
While it just landed on Netflix this week, this year's assassin thriller Ava has leapt to the number seven spot in the U.S despite its poor reviews and controversial screenwriter. Jessica Chastain, of Interstellar and Zero Dark Thirty fame, stars as an assassin who travels the world, taking out hits for a black ops organization. When one job goes wrong, she finds herself in danger, which causes her to begin questioning the motivation behind her kills. 
The film, originally titled Eve, became marred in controversy when it came out that the writer-director Matthew Newton had been accused of domestic violence. Newton left the project, and the director's chair was filled by Tate Taylor, known for The Help, on which he previously worked with Chastain. In 2017, Chastain also famously and publicly denounced Harvey Weinstein, a move she worried would ruin her career. This added to some of the palace intrigue around the movie — especially in light of the accusations against Newton. 
Ava, while not exactly a standout film in its own right, evidently has found an audience despite all the off-screen drama.
Critics liked Chastain's performance and not much else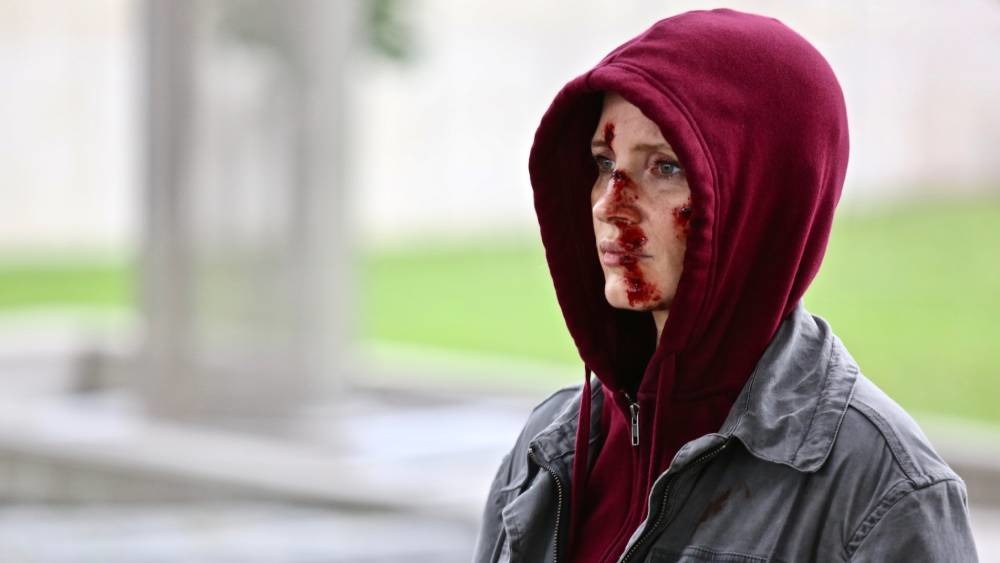 Vertical Entertainment
In mostly poor reviews, critics say Ava fails to go beyond the conventions of its genre. Although Chastain puts in a good performance, it doesn't make up for the lacking script or direction. Guy Lodge of Variety wrote, "The film provides an adequate showcase for its producer-star's unexpected prowess as an action hero — yet Matthew Newton's skimpy, dial-a-cliché script makes the whole enterprise feel more like a mid-range series pilot than a major star vehicle."
Meanwhile, Boyd van Hoeij of The Hollywood Reporter, felt the film had too much going on. He wrote, "The action scenes are often flat, and Chastain's top-class assassin character and her family and colleagues are burdened with so many dramatic backstories — Alcoholism! Drugs! Daddy issues! A jilted lover now engaged to her sibling! — that the whole exercise starts to feel more than faintly ridiculous even before the first act is over." But despite its teetering into B-movie and soap territory, Roger Ebert's Matt Zoller Seitz lauded Geena Davis' performance as Ava's mother Bobbi. One of their scenes was a real standout, he wrote.
If these poor reviews have dampened your enthusiasm for Ava, then check out this list of the best movies and TV shows coming to Netflix in December for a different recommendation. Otherwise, to heck with the critics — jump on board!