Here's Why China Is In An Uproar Over Monster Hunter: World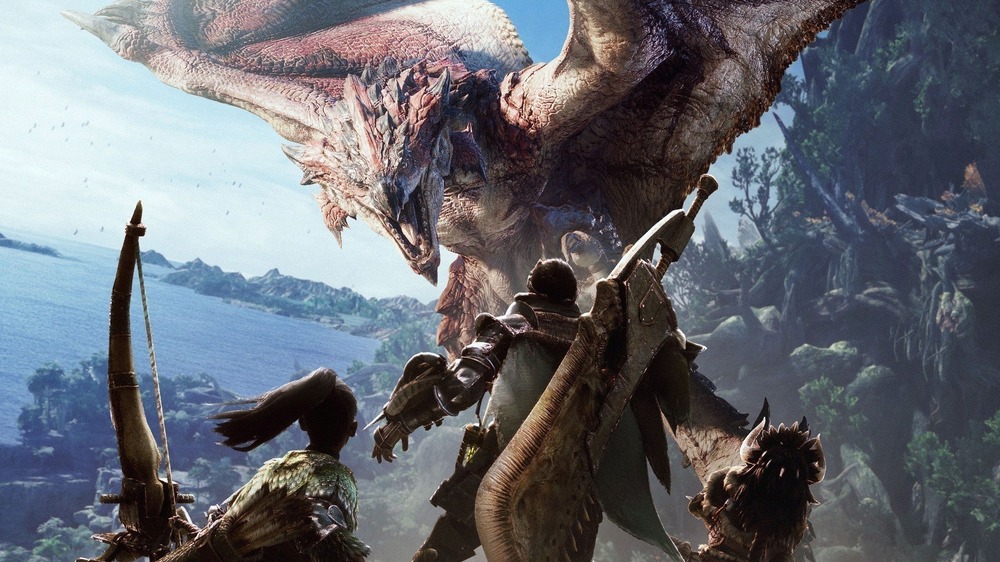 Capcom
Video games are just as scandal-prone as anything else in this day and age, but you'd expect that the objections enter the equation pretty soon after the game is out. However, Monster Hunter: World proves that this isn't always the case. 
The most recent installment in Capcom's popular video game series about hunting massive monsters and fighting all sorts of terrifying behemoths came out in early 2018. Yet, in recent days, the Steam page for Monster Hunter: World has been bombarded with hundreds and hundreds of negative reviews. Browsing these, you'll quickly notice two things: Many of the critical posts seem to refer to China and, somewhat strangely, knees. 
It might seem odd that the people in this considerably large market have taken umbrage with a nearly three-year-old game about battling giant monsters. However, the answer can be traced back to a different part of the franchise — and yes, it explains the whole knees thing, too. Let's take a look at why China is in an uproar over Monster Hunter: World.
A scene in the Monster Hunter movie is causing troubles for Monster Hunter: World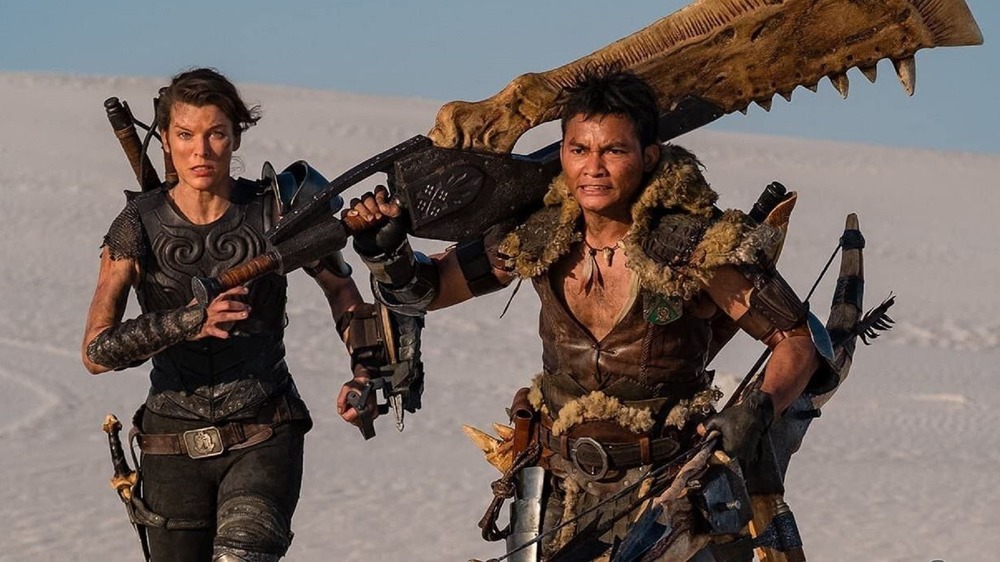 Sony Pictures Releasing
Paul W.S. Anderson's Monster Hunter movie seems like a popcorn flick that can do no wrong, as long as you don't bet big on its chances to win any Academy Awards. The fantasy-action film is based on the game series, and stars Milla Jovovich of Resident Evil fame, esteemed Thai martial arts movie star Tony Jaa, rapper-actor T.I., and all-around legend Ron Perlman, among others. As such, everything should be set for a big-budget B-movie of epic proportions, which sure seems like the kind of good time the world needs these days.
Unfortunately for the movie, it contains one unsavory scene that has caused China to pull Monster Hunter out of cinemas (via Variety). The short clip shows rapper Jin Au-Yeung's character riding in a car with an American character, and making a pun about his knees, which he calls "Chi-knees." Local viewers have taken this as a reference to an old schoolyard song that rhymes "Chinese" and "Japanese" with "dirty knees," accompanied with racist gestures. The Chinese subtitles seemingly trying to dance around the offensive joke made things even worse, and soon, "Monster Hunter Insults China" was trending on Weibo. 
Per Kotaku, the uproar quickly bled over to other parts of the Monster Hunter franchise, and Monster Hunter: World soon raked in over 2,000 bad reviews over the course of just 48 hours. While Deadline reports that the movie's producers have issued an apology and promised to fix the offending content, it remains to be seen how the backlash will affect the game franchise before Monster Hunter Rise comes out in March 2021.
The Monster Hunter movie is currently out in theaters in select international markets, and will hit silver screens in the U.S. on December 25.