The John Kreese Dojo Detail That Bothers Cobra Kai Fans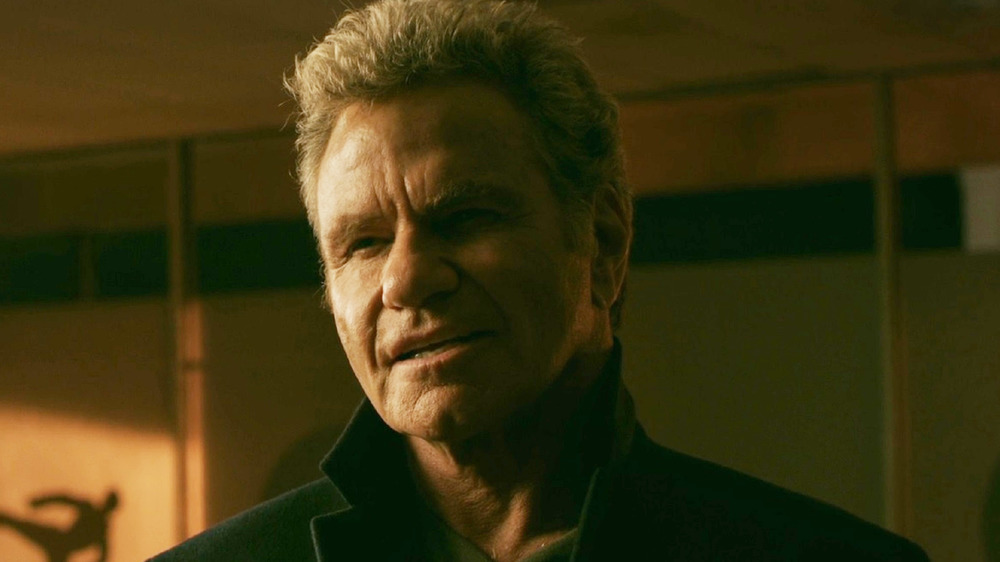 Netflix
Netflix's Cobra Kai has enticed viewers with its combination of cool martial arts, goofy comedic beats, serious emotional impact, and, of course, strategic callbacks to the 1980s movies. What starts as a fresh take on the old hostilities between Johnny Lawrence (William Zabka) and Daniel LaRusso (Ralph Macchio) fully embraces its The Karate Kid legacy by the end of season 1, when the brutal and imposing John Kreese (Martin Kove) returns to loom large over Johnny and the Cobra Kai dojo.   
Cobra Kai season 2 shifts the power dynamics of the titular dojo in a dramatic way, as Kreese slowly worms his way back into a sensei position and gains many students' trust until they side with him against Johnny. The season 2 finale, "No Mercy," brings this arc to a close when the climactic school fight between Cobra Kai and Miyagi-do sees Johnny's son and Daniel's star pupil Robby (Tanner Buchanan) seriously injure Cobra Kai's best and brightest, Miguel (Xolo Maridueña). 
The aftermath of this tragic incident — combined with Kreese's corruptive influence and Johnny's deep guilt about his actions over the course of the series — leads to a situation where Johnny refuses to challenge Kreese's claim to "his" dojo and simply chooses to hand Cobra Kai to his old teacher. However, some viewers have their concerns about this particular turn of events. Here's the John Kreese dojo detail that bothers Cobra Kai fans.
Fans can't quite fathom the practical aspects of John Kreese's Cobra Kai takeover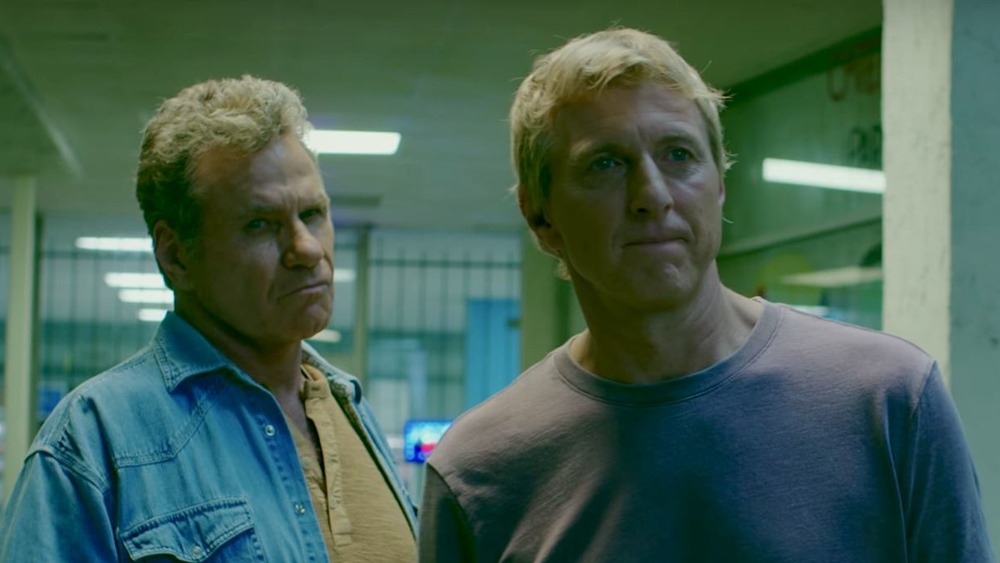 Netflix
While the ownership change provides a fresh setting for Cobra Kai season 3, some fans on Reddit have pointed out that Kreese's hostile takeover plan has plenty of holes. 
One viewer noted that while Kreese used Johnny's troubles with the landlord to his advantage, these came from the fact that Johnny was unwilling to pay more rent — something that Kreese should be equally unable to do. "Kreese is living in a homeless shelter. He has no money. How did he get the landlord to like him more than Johnny?" the Redditor wrote. 
They also shared that they felt the legalities of the ownership change are dodgy at best, arguing, "The first season established that Johnny did all the paperwork to be in business. So he owns Cobra Kai. It's his studio. Kreese can't just make a deal with the landlord and boom, Cobra Kai is his." 
Others have taken notice of the situation as well, but decided to pass on even thinking about it. As user u/Fellums2 put it, "I decided it's just a plot hole I'll need to overlook." 
Then again, some feel that this apparent plot hole might actually signal bigger clouds on the horizon. Redditor u/LeeF1179 raised the possibility that the impoverished Kreese's sudden rise might foreshadow the arrival of his wealthy friend, The Karate Kid Part III villain Terry Silver (Thomas Ian Griffith). They wrote, "One theory that someone suggested is that Kreese may have obtained strong financial backing from Terry Silver, the villain from KK 3. I kinda like that idea, to be honest. We will have to wait and see." 
All in all, the mystery behind Kreese's dojo takeover is yet another great reason to eagerly wait for Cobra Kai season 3.