Here's How You Can Watch Every Season Of How I Met Your Mother
CBS
Even the most devoted How I Met Your Mother fans struggled with the show's series finale twist, but the divisive finale aside, the CBS sitcom is still one of the best hangout comedies to come out in a post-Friends world. Thanks to ongoing gags like the Slap Bet, Robin Sparkles' storied career, and Barney's ever-expanding Bro Code, How I Met Your Mother makes for the perfect comfort food rewatch.
If you missed out on the hit comedy when it originally aired, the series also makes for a great binge watch thanks to its whopping 208 episodes. In theory, the premise of How I Met Your Mother is right there in the title, but in truth Ted Mosby spends just as much time telling his kids about his life in New York City in the aughts as he does revealing how he met the titular mother. Just as important to the story are his friends: Marshall, Lily, Barney, and Robin. Over the course of nine seasons, the gang grows up together as they experience marriages, breakups, losing parents, having kids, and everything in between — including licking the Liberty Bell.
While parts of the series haven't aged well (we're looking at you, Barney Stinson), on the whole, the comedy remains a pleasant and easy viewing experience, which is exactly what people need after the dumpster fire of a year that was 2020. Happily, Ted's adventures in dating are easy to stream: All nine seasons of How I Met Your Mother are available on Hulu. Subscribers can relive every legen — wait for it — dary moment on the streamer, including the finale, just in case you and your friends are still debating the merits of the ending.
Is How I Met Your Mother streaming on any streaming services besides Hulu?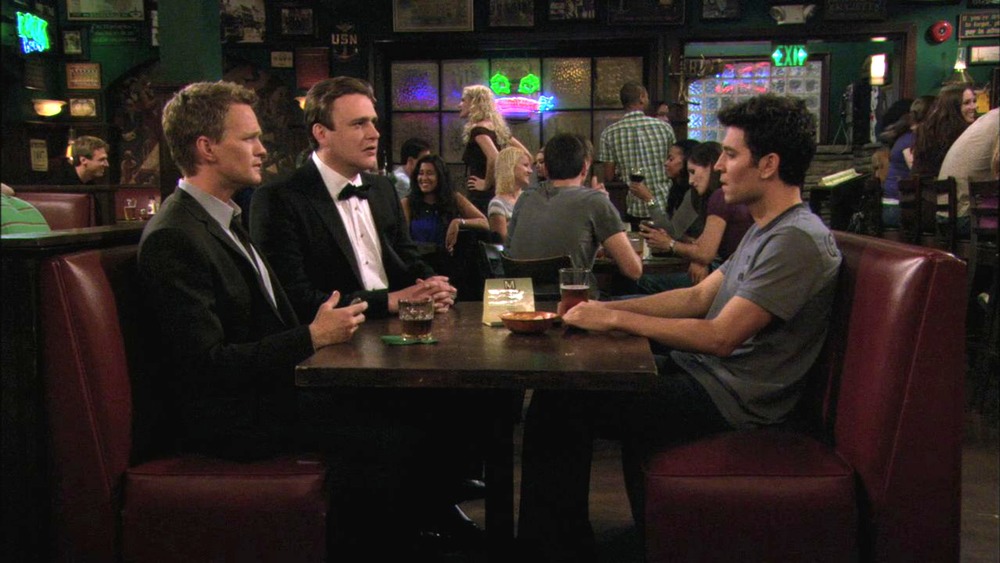 CBS
Currently, Hulu is the only streaming service where you can watch How I Met Your Mother. The comedy was previously on Netflix, but it seems unlikely to return to the streamer anytime soon. If Ted and company relocate anywhere, HBO Max seems to be their most likely destination since the show is a Warner Bros. production.
For now though, the show is staying put on Hulu, so if you have a subscription, you're all set to stream some mid-aughts comedy goodness. However, if you don't have Hulu, you'll have to get creative if you want to indulge in a How I Met Your Mother marathon. While it's not the cheapest route, viewers can purchase the entire series for their digital libraries on Amazon, iTunes, and Google Play. Given the length of the comedy, this could get pricey, but for diehard fans, the cost might be worth it.
Casual viewers, or anyone who just wants to sample the series, will be better off subscribing to Hulu. If you don't mind commercials, Hulu's cheapest package is just $5.99 a month, making it a far more economical option than shelling out roughly $17 per season elsewhere. And if you're a cash-strapped millennial like Ted and his pals, then even a short-term subscription to Hulu to stream How I Met Your Mother makes more sense than buying each season individually.
However you decide to stream the classic sitcom, just be prepared to suit up for your many, many trips to MacLaren's, lest you disappoint Barney.