The Touching Real-Life Story That Inspired Euphoria's Special Episode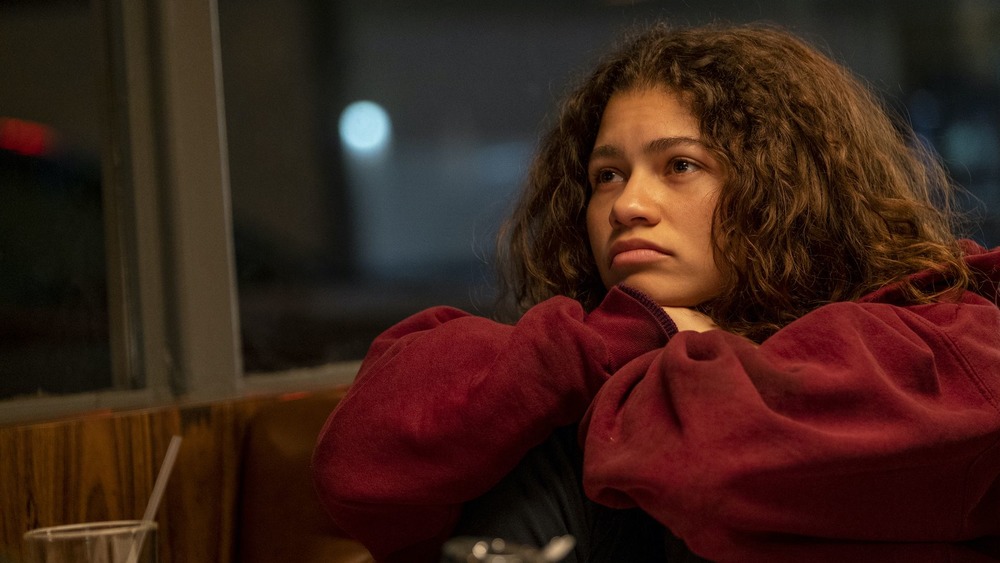 HBO
Euphoria became an instant phenomenon when it debuted on HBO back in 2019. The series follows a group of teenagers tackling a litany of issues from sexuality to drug use in a manner not typically depicted in coming-of-age dramas. Fans and critics alike adore the show, in part due to Zendaya's commanding performance as Rue Bennett, for which she rightfully won Outstanding Lead Actress in a Drama Series at the 2020 Emmys. 
With incredible reviews and a ton of buzz on social media, it came as no surprise when the show was picked up for a second season. Naturally, the COVID-19 pandemic has delayed the release of season 2 somewhat, but fans won't have to wait that long for new stories with these engrossing characters. That's thanks to two full-length special episodes, with the first one originally announced to arrive on December 6 before dropping on HBO Max early, on December 4.
It's safe to say audiences should expect plenty of the same in-your-face drama that characterized the first season. Plus, in a recent interview on Jimmy Kimmel Live, Zendaya revealed the heart-wrenching real-life story that influenced an important moment in December's episode. 
Marsha Gambles shares her true story of addiction in Euphoria's special episode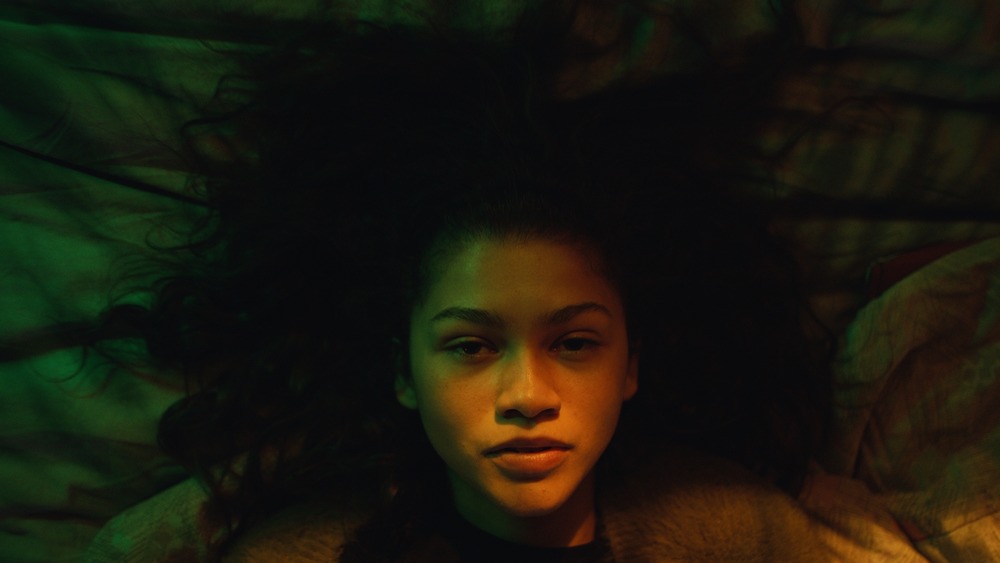 HBO
During the interview, Kimmel shared a clip from the special episode in which we see Rue Bennett (Zendaya) listening to the words of a woman by the name of Marsha (Marsha Gambles). As it turns out, Zendaya was ecstatic that they showed that particular clip, because there's such a unique story behind it and the woman speaking. 
The actress' name is Marsha Gambles, and the cast and crew actually met her back in season 1 when they were filming the pilot episode. She worked at one of the churches that served as a shooting location. "[Creator Sam Levinson] met her, and we were just taken by her charm and her personality and her story," Zendaya explained. "She has her own story of addiction and her own battle with addiction, and she was so open and honest. And Sam was like, 'Miss Marsha, we're coming back for you.'"
She also revealed that the story she tells in the episode is her real-life story. It ended up being so impactful that the title of the episode, "Trouble Don't Last Always," actually comes from what she said on the day of filming. One of the many reasons people love Euphoria is its authentic approach to sensitive subjects, so having someone on the show who's not an actor and who actually struggled with addiction in life helps bring a greater sense of realism to the series.
You can watch "Trouble Don't Last Always" now on HBO Max. No release date has been set for the second special episode, so stay tuned on when we might be able to watch that.