Justin Lin Is Producing A Knight Rider Reboot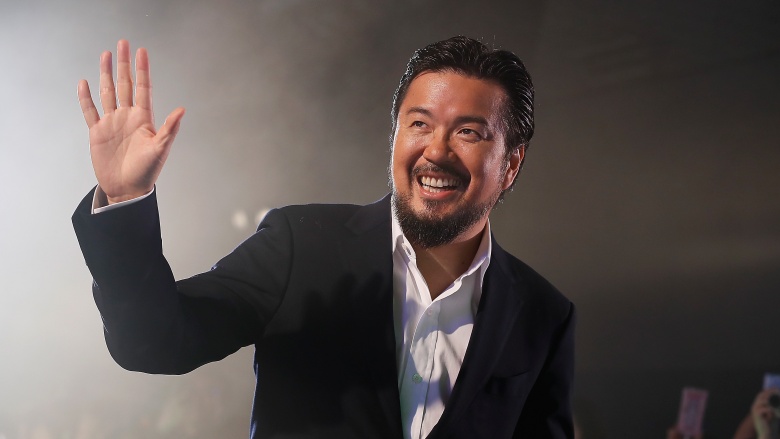 Getty Images
Fast & Furious director Justin Lin really loves cars, and now he's found one that could potentially love him back.
NBCUniversal and digital network Machinima (via Variety) announced that Lin is producing a reboot of Knight Rider, the '80s TV series that made talking cars and David Hasselhoff both seem perfectly acceptable. But the reboot won't be coming to network TV. Instead, the series will stream on YouTube.
"Knight Rider is an iconic franchise whose concepts of AI and autonomous vehicles were science fiction in the 1980s and are now science fact," said Machinima CEO Chad Gutstein in a statement. "Justin is one of the leading storytellers of his generation, and we couldn't be more excited to work with him on reinvigorating Knight Rider for a new generation of fans."
It's the second attempt at a reboot of the NBC series in recent years. The network produced a TV movie in 2008, and it served as the pilot for a series with Val Kilmer as the voice of the sentient car KITT. But the show only lasted 17 episodes. There were also two TV movies produced in the '90s (Knight Rider 2000 and Knight Rider 2010), and a spin-off series called Team Knight Rider that debuted in 1997. It didn't last long either, and it was canceled after 22 episodes.
There's no word about the plot or cast for Lin's reboot, but it's slated for release sometime in 2017. Meanwhile, Lin (who also directed Star Trek Beyond) is also attached to direct and produce a live-action movie based on Hot Wheels, Mattel's popular line of toy cars.
While we wait for more details about Knight Rider, check out some alternate Fast and Furious movie endings you haven't seen.