Why Young Ducky On NCIS Looks Familiar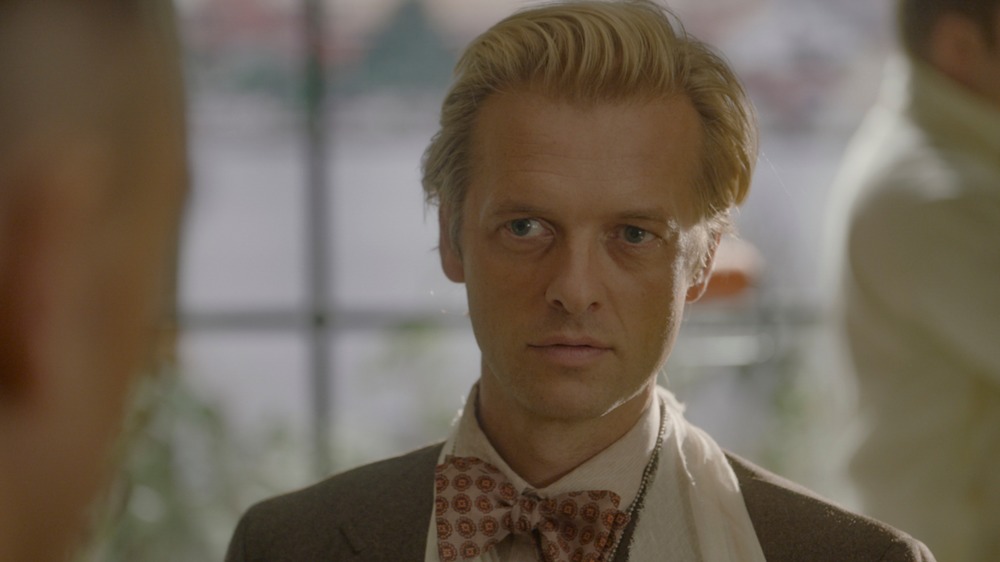 CBS
In honor of NCIS reaching its milestone 400th episode, the CBS procedural flashed back to the meeting of young Gibbs and Ducky in the Nov. 24, 2020 outing "Everything Starts Somewhere," much to the delight of fans. While the younger version of Gibbs is played by Sean Harmon, the son of the show's star, Mark Harmon, the actor who steps into young Ducky's shoes, Adam Campbell, is of no relation to David McCallum — despite how perfect he is in the role. However, he should be a familiar face to TV fans, and not just because the episode marked his fourth appearance on NCIS.
Just one glance at Twitter will reveal how popular Harmon's son and Campbell are as the young versions of Gibbs and Ducky. Viewers are always delighted to see NCIS delving into the rich history of the team, and seeing how the special agent and the doctor first met, left them clamoring for a spinoff. One fan tweeted, "Ok so I want a spin-off with young Gibbs and Ducky just solving crimes or something, anything!" While another added, "Dear @CBS, after this week's @NCIS_CBS episode, please, please, please tell me you're considering a series starring Adam Campbell and Sean Harmon as young Ducky and Gibbs! It would be phenomenal!!!"
Whether or not a spinoff actually happens, the chemistry between Campbell and Harmon is undeniable, thanks in no small part to the British actor's impeccable comedic timing. In fact, Campbell is best known for playing comedic characters, and if you want to check out his work beyond NCIS, then you should get ready for some serious laughs.
Adam Campbell also played a doctor on the short-lived CBS murder mystery Harper's Island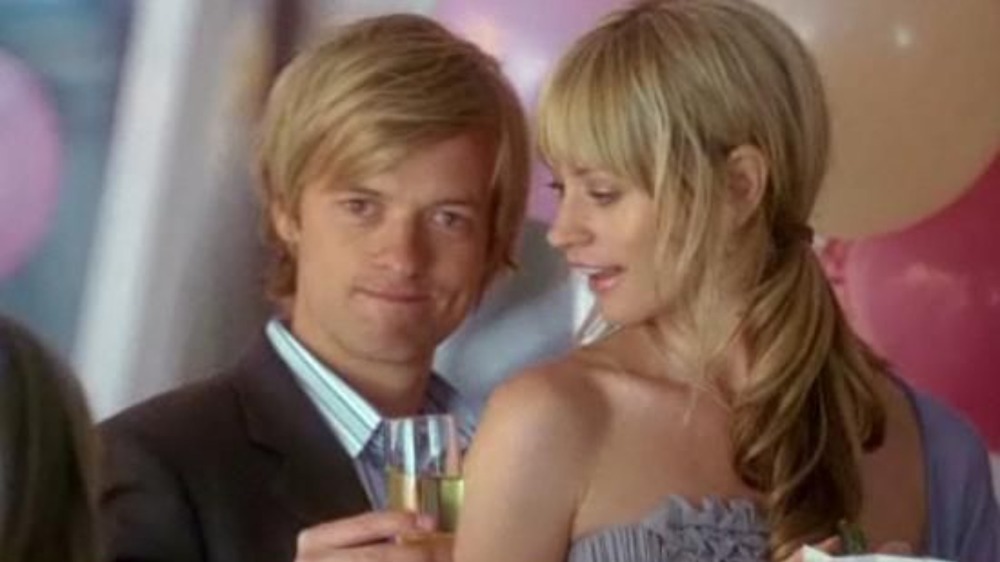 CBS
Before he slipped on Dr. Donald "Ducky" Mallard's lab coat for the first time, Campbell played Dr. Cal Vandeusen on CBS' one-season wonder, Harper's Island. The whodunit followed a group of family and friends during an ill-fated trip to an island for a destination wedding, where it's quickly established that there's a murderer in the guests' midst as they begin dying one by one.
Campbell's Dr. Cal is a jealous boyfriend type, and he spends much of the series searching for his girlfriend after she disappears in the woods. The series marks one of the actor's earliest roles. It also happens to be one of the most dramatic projects he's done to date.
Prior to Harper's Island, Campbell's biggest starring credits were in the big screen spoofs Date Movie and Epic Movie. Those two films definitely had an audience, but it's the CBS series that seems to have had the biggest impact on the actor's career. Despite Harper's Island only lasting one season, it established him as a reliable go-to TV star, and as a result he's worked steadily on television ever since.
Adam Campbell starred as Kimmy's rich boyfriend on Netflix's Unbreakable Kimmy Schmidt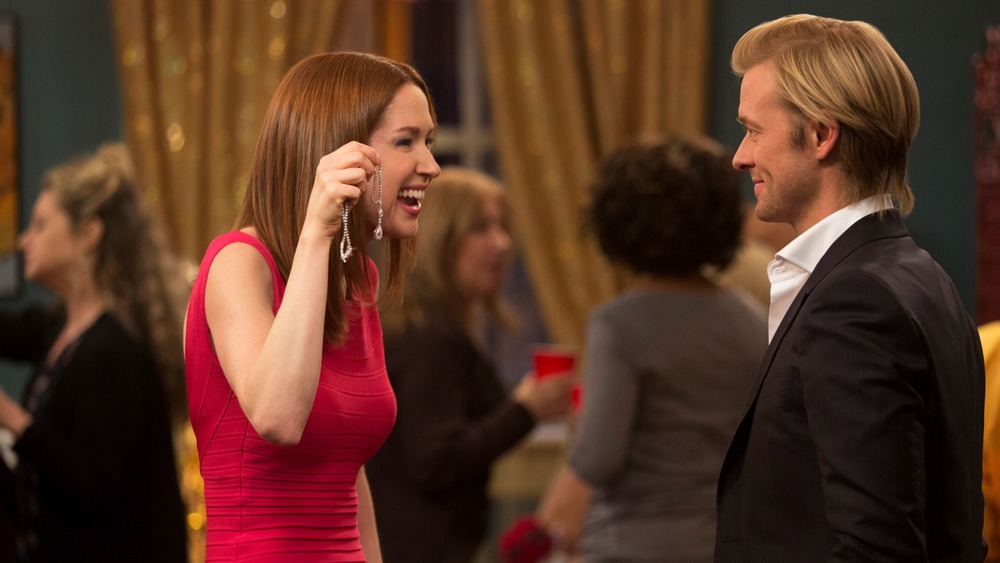 Eric Liebowitz/Netflix
After Harper's Island, Campbell went on to appear in guest spots on everything from Parenthood to 2 Broke Girls. Along the way, he also nabbed a leading role in ABC's quickly canceled comedy Mixology, and appeared as Mike in the Hello Ladies film. But his next most memorable role was as Kimmy's rich boyfriend Logan Beekman in the first season of Netflix's Unbreakable Kimmy Schmidt.
The character of Logan allowed Campbell to fully embrace his silly side, as he played Kimmy's wealthy and privileged suitor who had definitely never seen the inside of a public blimp. Ultimately, Logan turns out to be a terrible person who reports Dong to immigration simply because he also likes Kimmy, but the role was a big one for the actor, and it put him on Tina Fey's radar, which led to a starring role in her next NBC comedy.
Tina Fey's NBC comedy Great News made Adam Campbell a leading man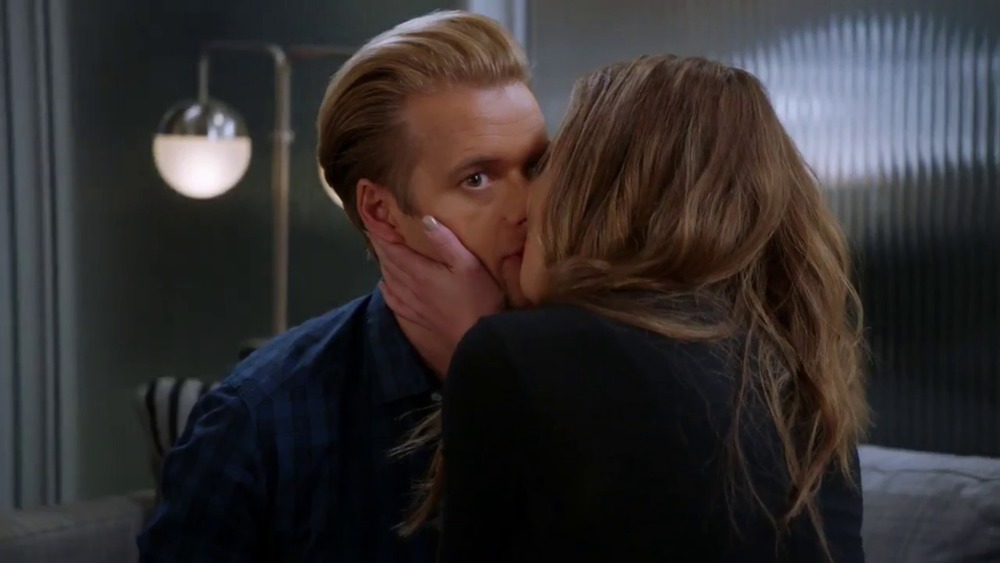 NBC
In 2017, Campbell finally landed the leading man role he deserved in the Fey-produced comedy Great News, about an adult mother-daughter duo who work at a cable news channel. The British actor starred as Greg Walsh, the executive producer of The Breakdown, and the potential love interest of the show's leading lady Katie Wendelson (Briga Heelan).
Even though Great News only lasted two seasons, it proved to be a terrific showcase for his talents. As Greg, Campbell got to play a character who was neurotic, wry, and often lovelorn. And thanks to the terrific comedy's inclusion in Netflix's library, it also allowed TV fans around the world a chance to see Campbell at the top of his game.
Above all else, Great News demonstrated that the actor is leading man material, so if CBS ever decides to actually make an NCIS prequel happen, the show would be in good hands with Campbell starring as the young Ducky.