The Intense Way Kurt Russell Prepped For The Christmas Chronicles 2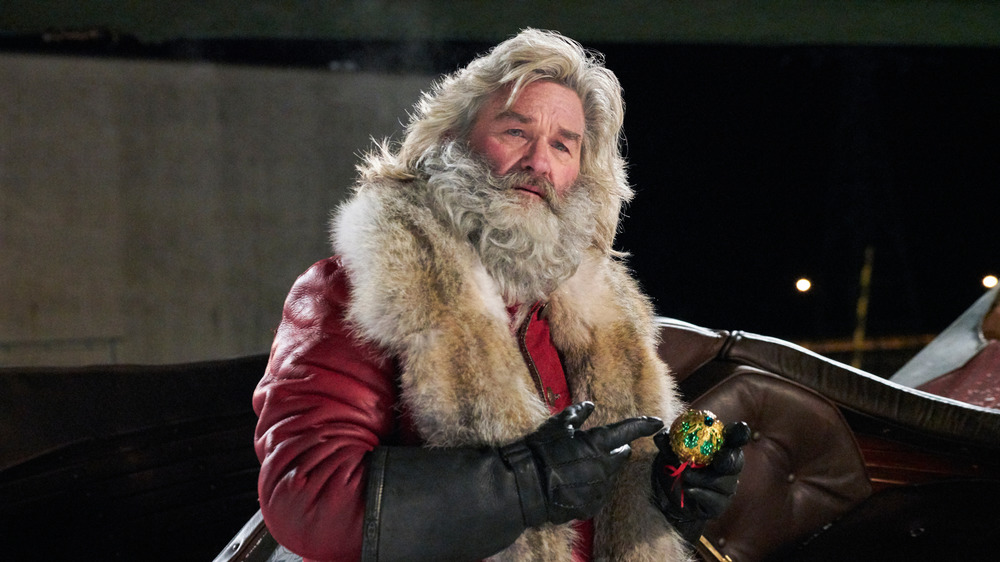 Michael Gibson/Netflix
Most people probably feel like they have a good grasp on the concept of Santa Claus. Countless children's books and movies, billboards and commercials, 19th-century poems up through Run-DMC singles all serve to hammer home the key Santa details. Cap on head, suit that's red, special night, beard that's white — you get the idea.
So, when director Chris Columbus and star Kurt Russell set out to depict what Columbus calls "a Santa Claus you've never seen before," for their Netflix holiday follow-up The Christmas Chronicles 2, the pair decided that they needed a little bit more to go on.
In an interview with Collider, Columbus –– who produced the first Christmas Chronicles but stepped into the director's chair for the second –– described meeting with Russell to discuss the possibility of a second movie, and their mutual desire not to repeat themselves by rehashing what they had done already. For Russell and Columbus, that meant broadening the scope of the world to give themselves more room to maneuver their story, treating it less as the sum of those oft-rehashed details and more as the lore of its own fantasy world. As Columbus put it, "Kurt said, 'Yeah, let's open up the mythology of Santa Claus, let's treat it with the integrity and the respect it deserves.'"
This led to Russell undergoing an intense preparation process for The Christmas Chronicles 2.
Kurt Russell spent a lot of time creating Santa's backstory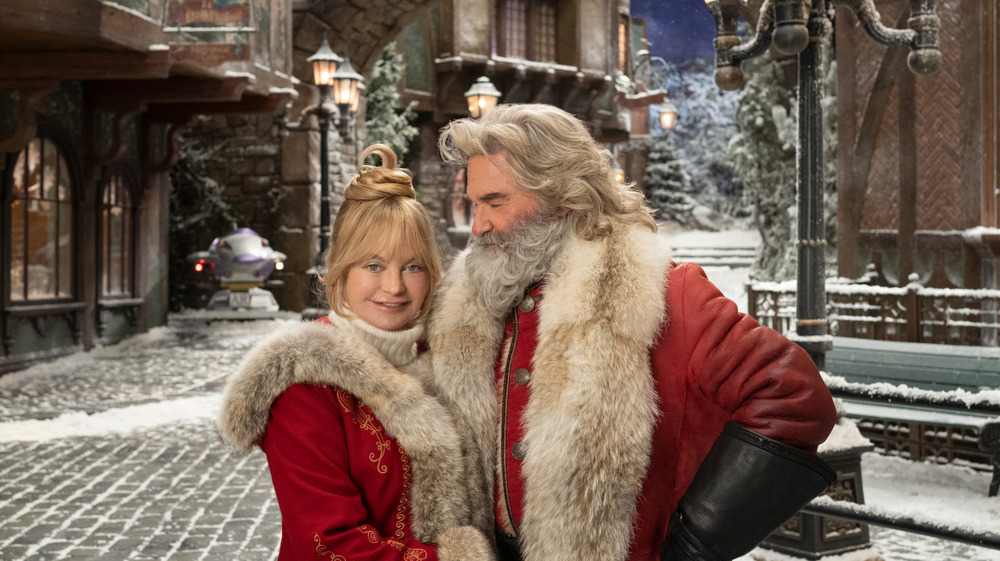 Joe Lederer/Netflix
Opening up the Santa mythos and giving the story the level of respect it deserves makes sense as a starting point, and puts the film squarely in Columbus' comfort zone as the director of the first two films in the Harry Potter franchise and Percy Jackson and the Olympians: The Lightning Thief. "I gave Christmas Chronicles 2 the same respect that I gave Harry Potter," Columbus said. "I really wanted Santa's Village to look like something you'd never seen before."
All that required having a Santa that went beyond the cap-suit-and-beard checklist. Luckily, according to Columbus, Russell was more than willing to accept the challenge. "Kurt went off and wrote like 200 pages of the backstory of Santa Claus — his mythology," he told Collider.
Having that foundation informed not just Russell's performance, but also the entire universe of the film. "He's obsessed with playing the role the way he plays it, and that's why he's so good in the role," Columbus said. 
The Christmas Chronicles 2 also stars Goldie Hawn, Darby Camp, Julian Dennison, Jahzir Bruno, Darlene Love, and Tyrese Gibson. It is now streaming on Netflix.