The Real Reason The Russo Brothers Don't Make More Superhero Movies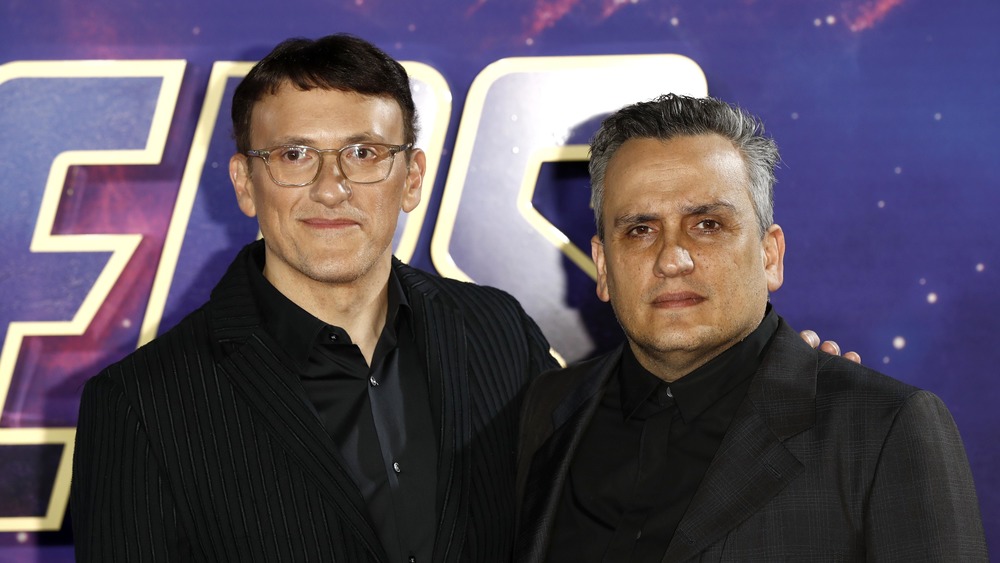 John Phillips/Getty Images
There's no question filmmaking brothers Joe and Anthony Russo have an incredible handle on superhero moviemaking, having directed four films in the Marvel Cinematic Universe including Avengers: Infinity War and Avengers: Endgame, which each grossed more than $2 billion at the worldwide box office. The latter, in fact, tops the worldwide chart with more than $2.79 billion in ticket sales and stands as the highest-earning film of all time – a title that remained unchallenged for 10 years following the monolithic release of James Cameron's Avatar in 2009.
While the Russos are still very much into the action genre, having produced such exhilarating films as Extraction (starring Thor actor Chris Hemsworth) for Netflix, they've clearly made a conscious decision to explore stories outside of the superhero variety at this phase in their careers. The most recent example of the Russos' new filmmaking focus comes with the fresh Netflix release Mosul, an Iraq war drama based on a true story, produced by the brothers and written and directed by Matthew Michael Carnahan.
In a recent roundtable interview with the Russos, Anthony Russo shared with Looper the reason he and his brother have dedicated their energies to films like Mosul — which is even more unique by Hollywood standards because the dialogue is completely in Arabic.
The craving to feel uncomfortable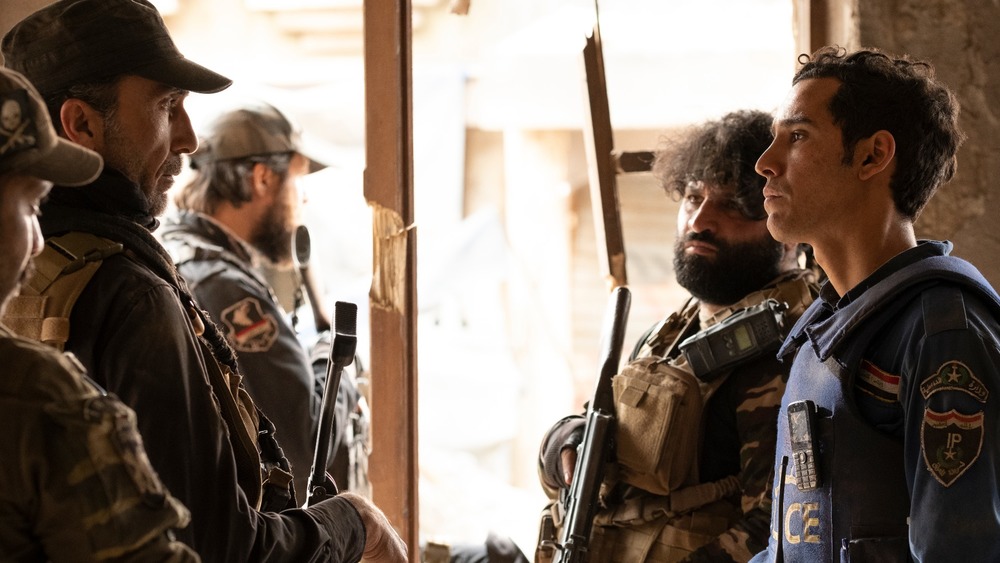 Netflix/Jose Haro
Chatting to Looper at the roundtable interview, Anthony Russo explained that he and Joe aren't making more superhero movies at the minute because they crave working on projects out of their comfort zones. After eight years of making films for the MCU, the brothers both knew there was more to their careers apart from the superhero genre.
"I think part of the reason why we do seek to work in areas that we've never experienced before is because number one, we think there are valuable stories to be found everywhere and that need to be told, but on a more personal sort of self-serving level, it really motivates us as artists and pushes us as artists," Anthony Russo shared with Looper. "It's nice to be taken out of your comfort zone because you can't rely on your same old tricks, your same old techniques. You have to really think about new and innovative ways to both understand and translate what you're trying to do, and that is a really exciting place for an artist to be. We love it."
Quite simply, the filmmaker added, he and his brother always like to invite a simple phrase to their creative process: the uncertain three words, "I don't know."
"That's when you know you're in a really good place, because you're forcing yourself to figure something out that you don't quite understand yourself yet," Anthony Russo said. "So, yeah, this was an amazing experience."
Mosul presented the cast a rare opportunity to have their story heard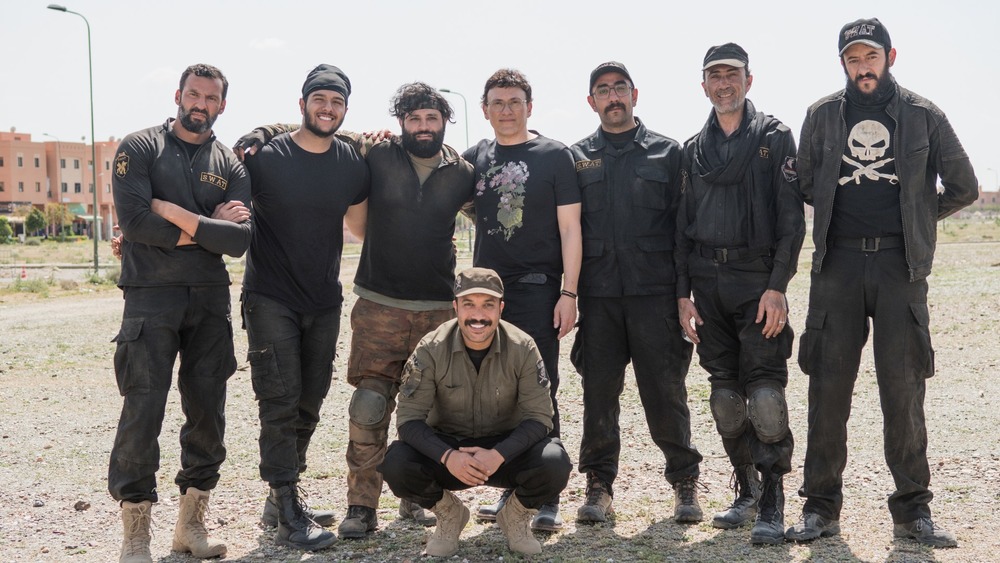 Netflix/Jose Haro
Mosul tells the riveting true story of the Nineveh SWAT Team — a fearless group of Iraqi policemen suffering from deep, personal losses, who band together to rid their Northern Iraq city of ISIS militants. Anthony Russo said that the experience of making Mosul became even more satisfying when he and his brother learned of the emotional impact that the opportunity to do the film had on its actors.
"The thing that really resonated with me was the number of cast members — that main SWAT group that played that SWAT team — the number of them that would tell us during production, 'You don't understand how important this is to us. Literally, I haven't played a non-terrorist in my career.' For as crazy as it sounds, it's real," Anthony Russo told Looper. "The idea that the opportunity that they had to play protagonists, people who are the heroes in the story, was such a rare opportunity and so incredibly valuable and profound for them, both on a personal level and [for what it] meant for the culture that they were a part of — I think that's something we knew instinctively as outsiders. We understood that idea. But to see how it affects somebody on a personal level was really profound and something you never forget."
While movie fans won't be getting any more Avengers-type stories from Anthony Russo and Joe Russo in the near future, you can bet that the films the brothers do produce or direct will pack the same emotional wallop of an Infinity War or an Endgame. It's just that those stories may be telling the real-life superheroes like those in Mosul, who are defying the odds in a different part of the world.
"I think [Mosul] helps propel us forward in terms of understanding the importance of being a part of the narrative to every culture around the world and every people around the world — especially those cultures that are often excluded or ignored," Anthony Russo noted. "That's something that will always stay with me moving forward from this experience."
Mosul is now streaming on Netflix.