The Woody Allen Movie Michael Imperioli Gave Up For The Sopranos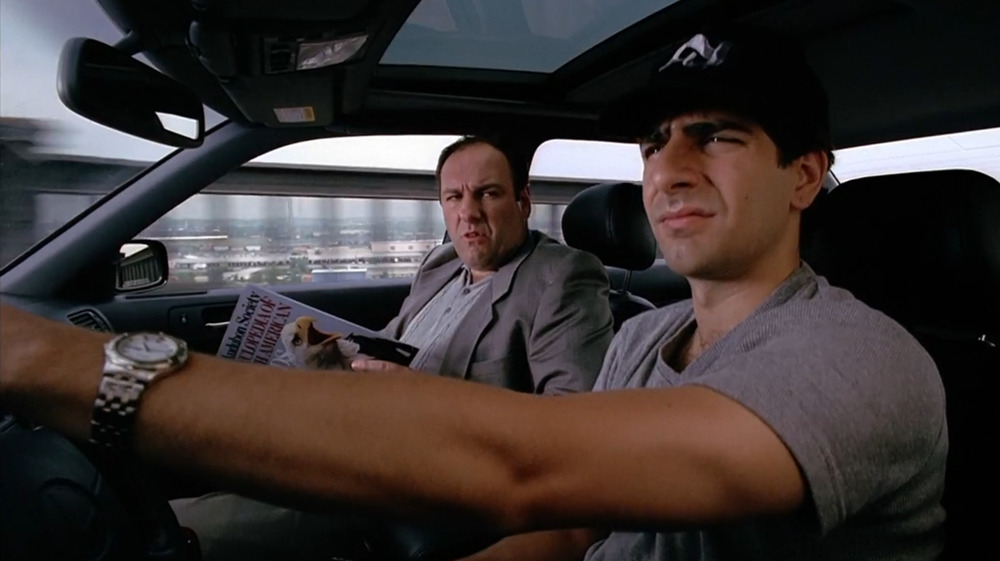 HBO
Sometimes, it can take only one decision to make or break an actor's career. In hindsight, it would seem like a no-brainer for any performer to take a part on The Sopranos. But over 20 years ago, when the show's pilot was still being shot, actor Michael Imperioli had to decide between accepting a role on the classic crime drama or shooting a movie with filmmaker Woody Allen.
Tony Soprano's hothead cousin Christopher Moltisanti is forever synonymous with Imperioli, who made the character repulsive, entertaining, and endearing. But Imperioli revealed on the first episode of his Sopranos recap podcast Talking Sopranos that before he accepted the now-legendary role, he was considering working with Allen instead.
"So, I get the pilot [for The Sopranos]. I also, at the same time, audition for Woody Allen," Imperioli said. "I'd always wanted to work with Woody Allen. I finally get an audition with him. He was very nice."
Michael Imperioli could have played opposite Leonardo DiCaprio in Woody Allen's film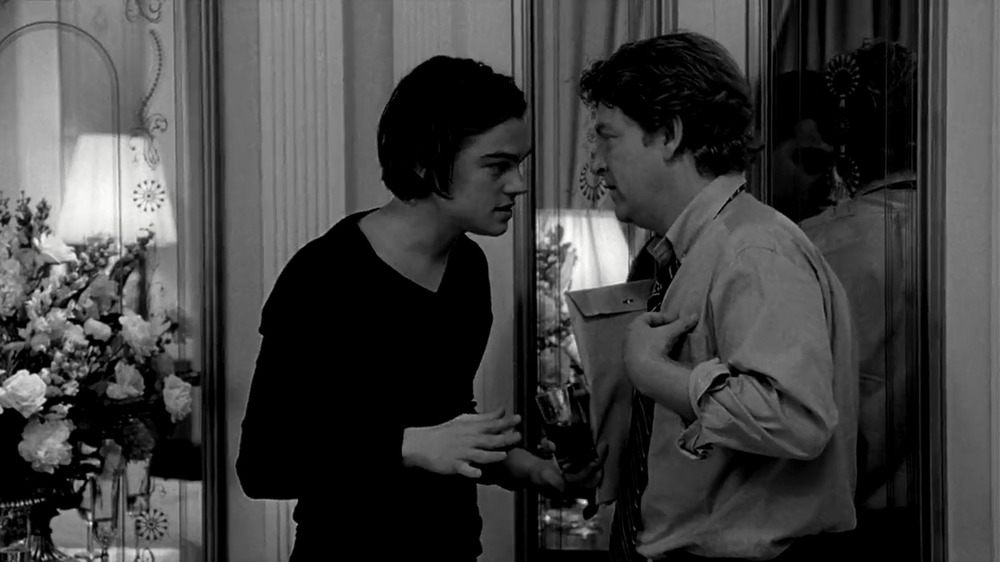 Miramax Films
Imperioli landed a small part in Allen's movie Celebrity, which starred Leonardo DiCaprio; Imperioli's role was to play a member of DiCaprio's entourage. Soon after scoring roles in both The Sopranos and Celebrity, the actor realized that there was an overlap in scheduling — a day where Celebrity and The Sopranos would need the actor on set. 
"My agent said, 'You gotta make a choice. Do you want to do the pilot, or do you want to work with Woody Allen?'" Imperioli explained on Talking Sopranos. After considering the choices, he went for The Sopranos: "I took the pilot really because the role was great."
Actor Sam Rockwell would later land the role Imperioli turned down in Celebrity, and considering Imperioli won a Supporting Actor in a Drama Series Emmy in 2004 for playing Christopher, it seems like he made the right decision.
Talking Sopranos co-host and Sopranos star Steve Schirripa said he also faced a tough decision when he had the chance to become a series regular on the hit gangster show. Since he was offered a third of the money he was making as entertainment director of The Riviera Hotel in Las Vegas at the time and was considering accepting an offer for a different pilot, Schirripa was conflicted about taking the role as Bobby "Bacala." But show creator David Chase told him he had the "chance to be on one of the greatest shows in TV history." 
He still needed more money to move his family back to New York, and thankfully, the series eventually came through with enough cash for Schirripa, who soon joined the talented cast. The actor was proud of his choice, saying that not taking it would have been a "bad decision."