The Sopranos Actors Who Pulled Double Duty On Set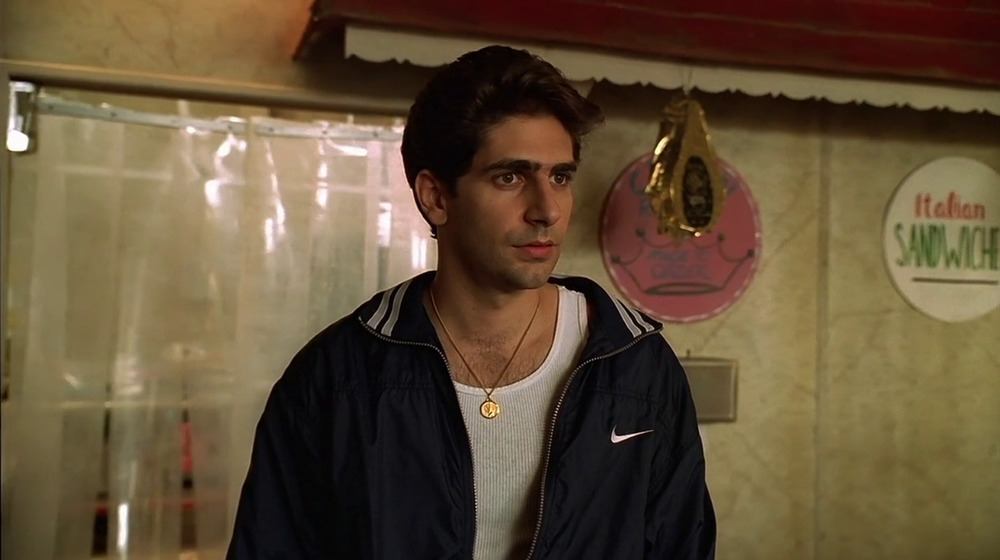 HBO
The Sopranos is one of those shows that's infinitely rewatchable. From its humor to its unexpectedly multifaceted characters to its surreal dream sequences, there's always more to be mined when exploring the depths of this classic crime drama. If you, understandably, decide to revisit the show's episodes, it's worth taking a look at the credits. You might be surprised to see several cast members pulling double duty as both actor and writer or director on a few of them. Let's take a look at which Sopranos actors proved they were capable of more than just acting.
You wouldn't think there'd be a star willing to put in as much effort as Michael Imperioli did behind the scenes, but the actor who played Tony Soprano's hothead nephew Christopher Moltisanti landed a writing credit on five episodes of the show, starting with season 2's "From Where to Eternity."
Imperioli recently revealed on an episode of his Sopranos recap podcast, Talking Sopranos, that he had been writing not long after he started acting, but by the time he was 30 he had a stack of unfinished written work. He said he "fell in love with the show" after season 1 and wrote a spec script episode where Christopher overdoses. Show creator David Chase liked what the actor wrote, and Imperioli said Chase used "quite a bit" of what he wrote later on. Amazingly, he wasn't the only onscreen talent to contribute in this way.
David Chase never knew Peter Bogdanovich had been acting since he was 15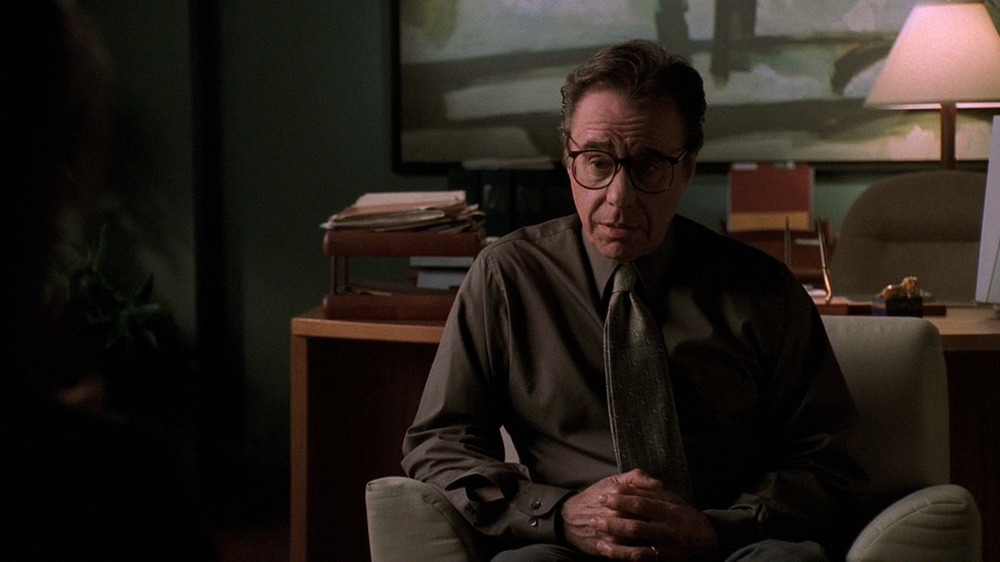 HBO
Peter Bogdanovich, the legendary director and producer behind classics including The Last Picture Show and What's Up, Doc? landed a recurring role as the Dr. Elliot Kupferberg, the analyst who treats Tony Soprano's therapist, Dr. Melfi (Lorraine Bracco). Kupferberg frequently tries to persuade Melfi to refer Tony to another therapist, but to no avail. 
How did Bogdanovich land the role? The director told Metro US he "did a guest shot on a series that David Chase was show-running called Northern Exposure. I played myself in one episode." Chase asked him if he had acted before and he said he had started acting at 15 and at 16 he "talked his way into acting classes with Stella Adler" (via Vulture). Chase told him he has "good presence and should do more of it."
After being cast, Bogdanovich also directed the season 5 episode "Sentimental Education."
Steve Buscemi directed one of The Sopranos' best episodes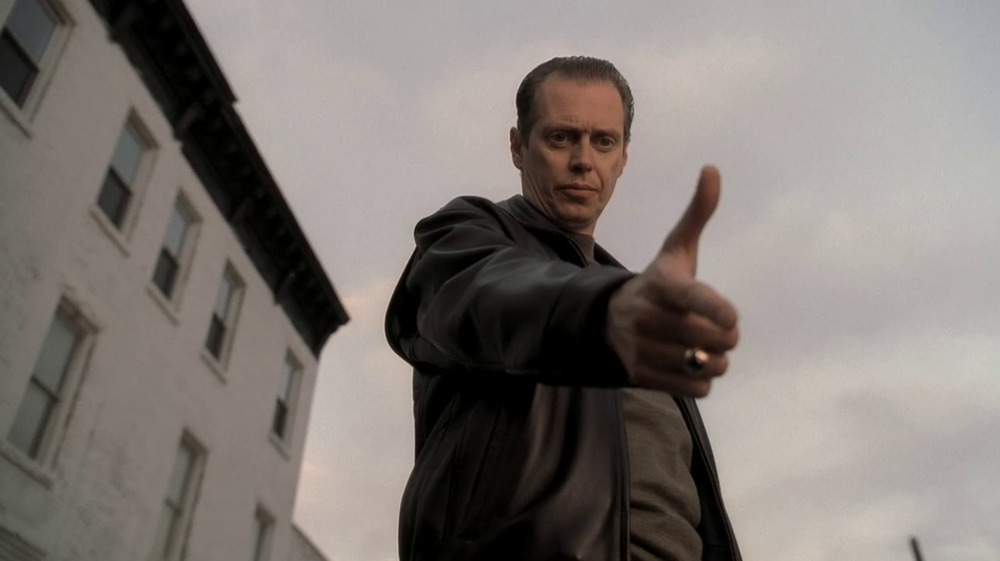 HBO
Though most Sopranos fans know Steve Buscemi for his Emmy-nominated role playing Tony's cousin and childhood friend, Tony Blundetto, the actor also directed four episodes of the series.
Buscemi, who has also directed episodes of notable shows including The Unbreakable Kimmy Schmidt, Portlandia, and Nurse Jackie, was in the directing chair for one of The Sopranos' most praised episodes, "Pine Barrens." Fun fact about this episode: Buscemi was the only crew member to successfully throw a steak at James Gandolfini's head when an argument scene between Tony and his mistress called for it.
Though she is not often featured on the series, it's worth noting that Toni Kalem, the actress known for playing Angie Bonpensiero, the wife of Salvatore "Big Pussy" Bonpensiero, also wrote for the show. Kalem penned the episode "All Happy Families...," and served as story editor on several episodes in season 5.