We Finally Know Sean Connery's Cause Of Death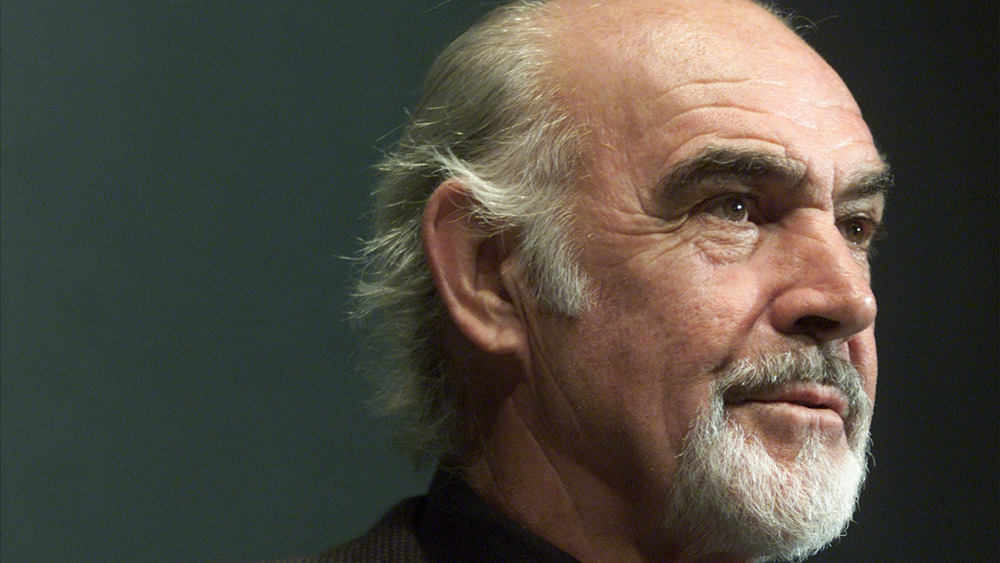 Mark Wilson/Getty Images
A few weeks have passed since the world lost the original James Bond, Sir Sean Connery. While fans and colleagues alike continue to mourn the passing of one of Hollywood's true icons, we all take some solace in the knowledge that Sir Sean went out exactly as he would have wanted, per his long-time partner, artist Micheline Roquebrune. Now, a few more details about that exit have come to light.
Connery catapulted to international superstardom after the success of 1962's Dr. No, the first film in the long-running James Bond franchise (which nearly killed him long ago). He remains the longest-serving Bond, a title he seems likely to hold for the foreseeable future. No actor has even come close to his three-decade-spanning turn as 007. Between 1962 and 1983 he starred in no fewer than seven James Bond movies, including the unlikely Never Say Never Again, a film that saw him return to the role after a brief hiatus.
During the second act of his career, he starred in several classic Hollywood blockbusters including The Hunt for Red October, The Rock, and Indiana Jones and the Last Crusade, in which he played Harrison Ford's father. After such a dominant career in the industry, it's no wonder fans remain curious about his exact cause of death.
Contemporaneous reporting at the time of Connery's death sourced to the immediate family confirmed that the actor died in his sleep in his home in the Bahamas, surrounded by the people he most loved. Now, pursuant to the release of his death certificate, multiple sources are reporting the specifics of his cause of death.
Per TMZ (the publication that originally obtained the document), the Bahamian death certificate confirms that Connery shuffled off this mortal coil on October 31 at 1:30 AM local time. He was, indeed, in his home at the time of his passing, and his occupation is listed as "retired actor." While those two words certainly seem insufficient to capture the breadth of Sir Sean's contributions to film and stage, they do impart a sense of bureaucratic utility that's likely appropriate for the form.
Sean Connery died from pneumonia, heart failure, and being 90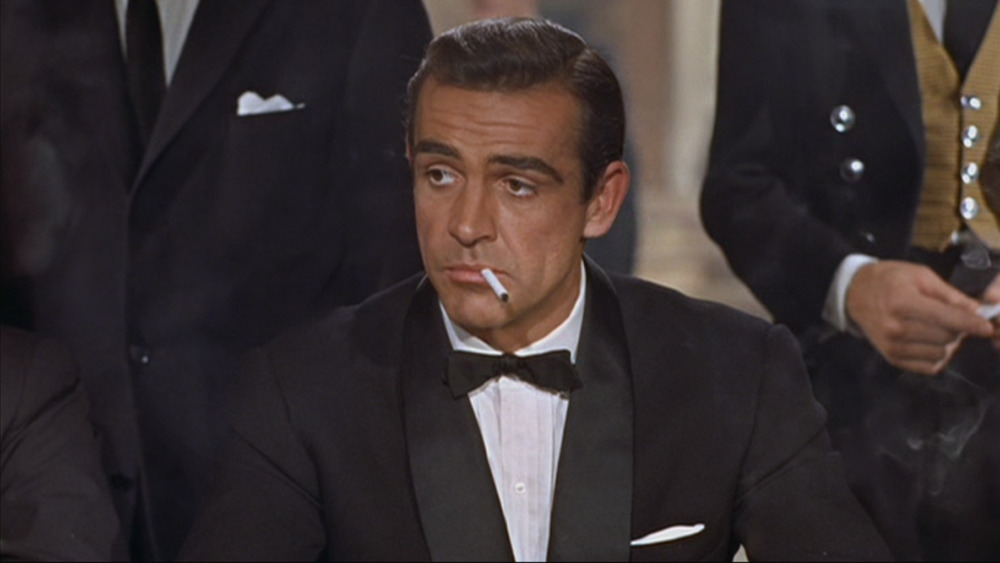 United Artists
The acute cause of Connery's death appears to be respiratory failure attributable to pneumonia and atrial fibrillation. Although the Connery-Roquebrune family kept quiet about their patriarch's flagging health, Roquebrune revealed to the press that her long-time partner had been suffering from dementia in his final days. The death certificate lists his causes of death as pneumonia and heart failure, both conditions that — taken in context with the reported dementia — tend to be endemic to old age.
Connery changed his employment status from "actor" to "retired actor" back in 2006, emerging only once to provide voice work on an obscure Scottish animated movie that was poorly received by critics, but apparently delighted the actor's grandchildren — his principal reason for accepting the role. He admitted to considering a return to the silver screen to reprise his role in a new Indiana Jones film, but ultimately bowed out because he found retirement "too much fun."
His last film appearance in the flesh was in 2007's The League of Extraordinary Gentlemen, a lackluster adaptation of the classic comic book from Watchmen creator Alan Moore. The flop was apparently a contributing factor to Connery's abrupt retirement, though reports that he remained sour long after the film's theatrical debut are likely overblown. Even if The League of Extraordinary Gentlemen proved the last straw for Connery, it's obvious from all the comments released by his immediate family in the aftermath of his passing that he found peace and fulfillment in retirement. What more can anyone really ask?