Sean Connery's Wife Reveals His Private Struggle Before Death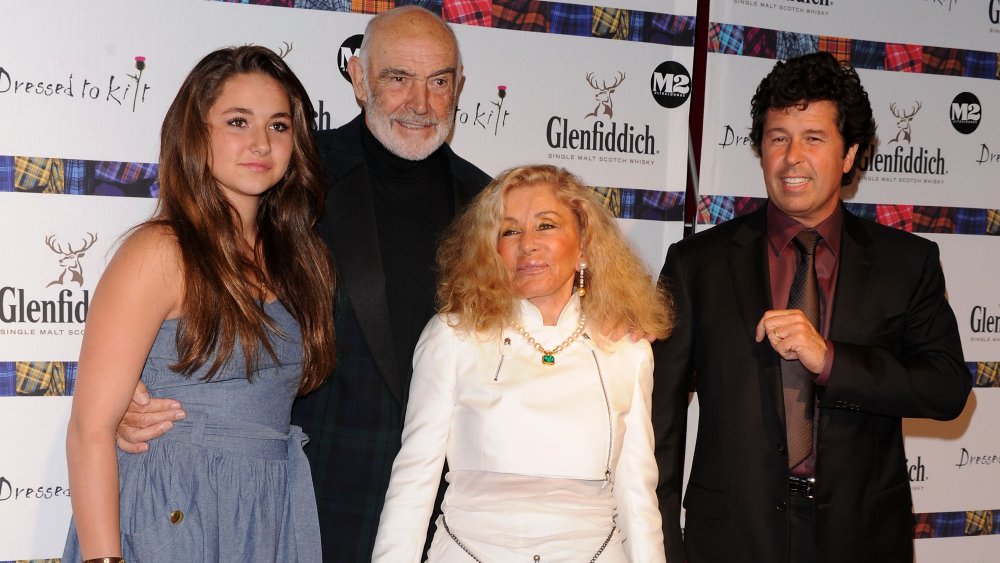 Andrew H. Walker/Getty Images
On October 31, 2020, the sad news broke that film legend and original 007 Sir Sean Connery passed away peacefully in his Bahamas home at the age of 90. The actor who crafted one of the great characters of all time through his debonair portrayal of the British super spy James Bond, originally created by Ian Fleming, apparently died in his sleep after battling a protracted illness, according to the official statement provided by the family through his son Jason.
As the greater Bond community and Hollywood at large mourned the passing of a true legend, fans (and the world) were left to wonder exactly how Connery passed. Though it's easy to assume the death of any nonagenarian by natural causes, Jason Connery's cryptic suggestion that his father had been suffering some ailment toward the end of his life certainly attracted a lot of attention and speculation.
Fortunately for Connery's legions of friends, admirers, and fans, the mystery didn't linger long. According to a number of sources, Connery's widow, artist Micheline Roquebrune, has revealed the nature of her husband's very personal struggle at the end — and it's one that literally millions of people around the globe can relate to.
Sean Connery was suffering from dementia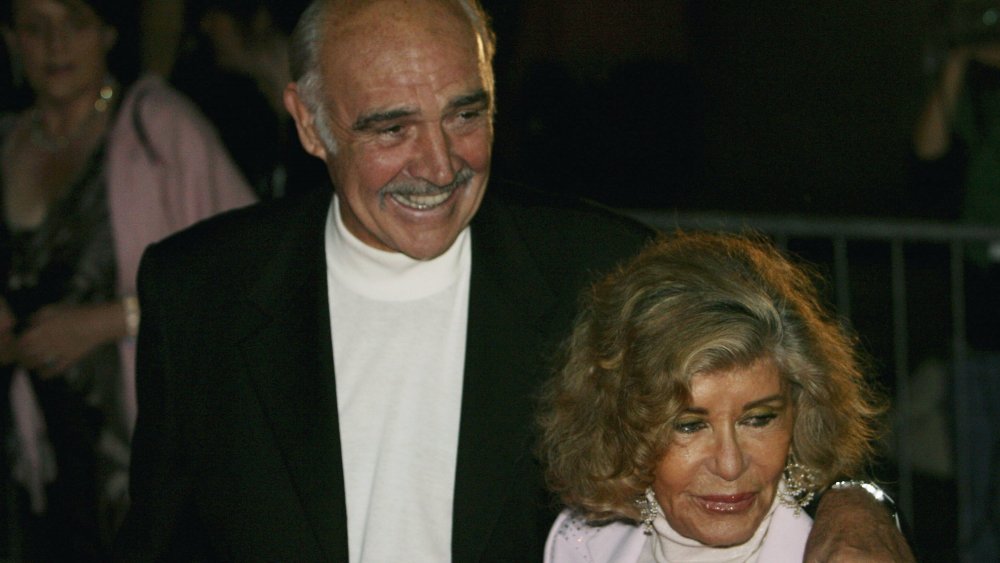 Jeff J Mitchell/Getty Images
Just one day after her husband's passing, Roquebrune provided an interview to the Daily Mail, in which she revealed that Connery had been suffering from dementia. Understandably, both the actor and his family made a concerted effort to keep the matter private.
"It was no life for him," the 91-year-old widow explained. "It took its toll on him. He was not able to express himself latterly." The interview did not provide any details regarding how long Connery struggled with the disease before his passing, though Roquebrune did make it clear that her husband "got his final wish to slip away without any fuss."
"At least he died in his sleep and it was just so peaceful," Sean Connery's wife said. "I was with him all the time and he just slipped away. It was what he wanted."
Many families will certainly relate to both Roquebrune and Connery's struggle. Over 3 million Americans every year are diagnosed with dementia, and according to the Mayo Clinic, the most common cause of the degenerative neurological condition in older adults is Alzheimer's Disease.
While it's sad to imagine a world without Connery's talent and indomitable spirit, we should all be grateful for the family's candor in revealing the star's tragic struggle as he shuffled off this mortal coil. If Sir Sean's passing can bring additional attention to this terrible disease, then it will be the last heroic act of a storied career.