The New Bruce Willis Film That's Taken Over The Netflix Top 10
This content was paid for by Netflix and created by Looper.
Bruce Willis is a legend when it comes to action movies. He earned a permanent spot in the action hero hall of fame with his role of John McClane in 1988's Die Hard, which he would reprise in four sequels. With one-liners and a cool, suave attitude that would go on to inspire a generation of action heroes to come, John McClane set the bar few protagonists have been able to clear in the genre. 
Of course, that's not the only time Willis has had to lay down the law to legions of bad guys. He's also had the chance to show off his physical acumen in the likes of The Last Boy Scout, Last Man Standing, and The Fifth Element. He may be 65 years old, but Willis isn't slowing down in the slightest. He's still showing he has what it takes to shoot and punch alongside the newest generation of action heroes, as evidenced by his latest role in 2020's Hard Kill. 

The film is available to stream right now, and it's already making waves — it pretty much immediately entered Netflix's Top Ten as soon as it premiered. If you're planning on getting your adrenaline pumping by watching it soon, then here are some behind-the-scenes facts to enhance your viewing experience. Don't worry; there won't be any spoilers here. 
Hard Kill was filmed in January of 2020 (and finished production in just 10 days)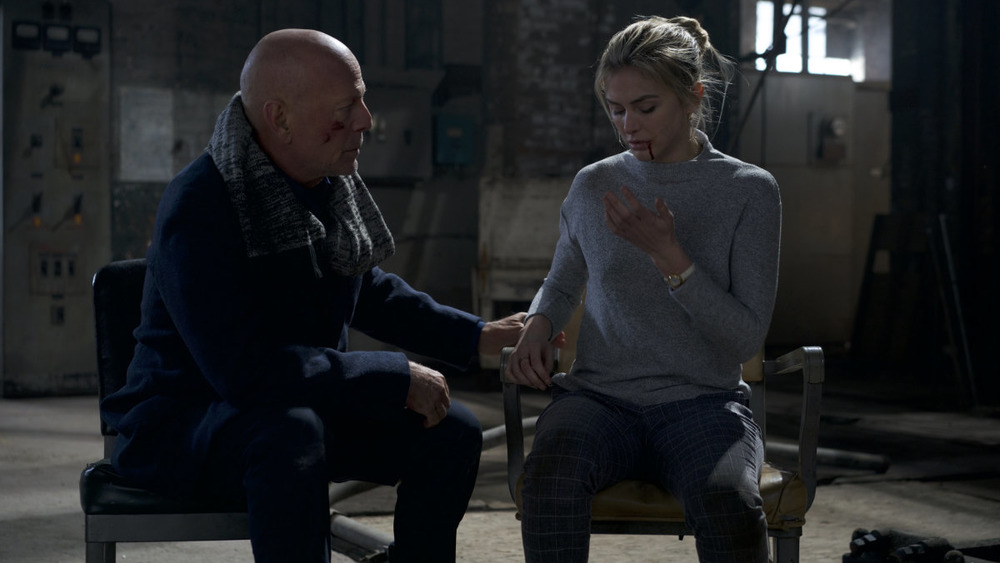 Vertical Entertainment
The COVID-19 pandemic shut down numerous film and television productions in March of 2020. Fortunately, a deluge of projects had already completed principal photography in 2019 and have been gradually released throughout this last year. However, there was one movie that managed to squeak in at the last second to complete filming.
According to local news sources, Hard Kill began production in January of 2020. While most films that started production at that time would have likely run into issues going into March when lockdowns in the United States took effect, Hard Kill didn't have that problem. That's because the film wrapped shooting in just ten days (via The Cinemaholic). 
This allowed for an incredibly quick turnaround time, as the movie was released later that year in August on VOD. In November of 2020, the film made its way to Netflix, where it's gained an even larger audience. 
Hard Kill was filmed in Cincinnati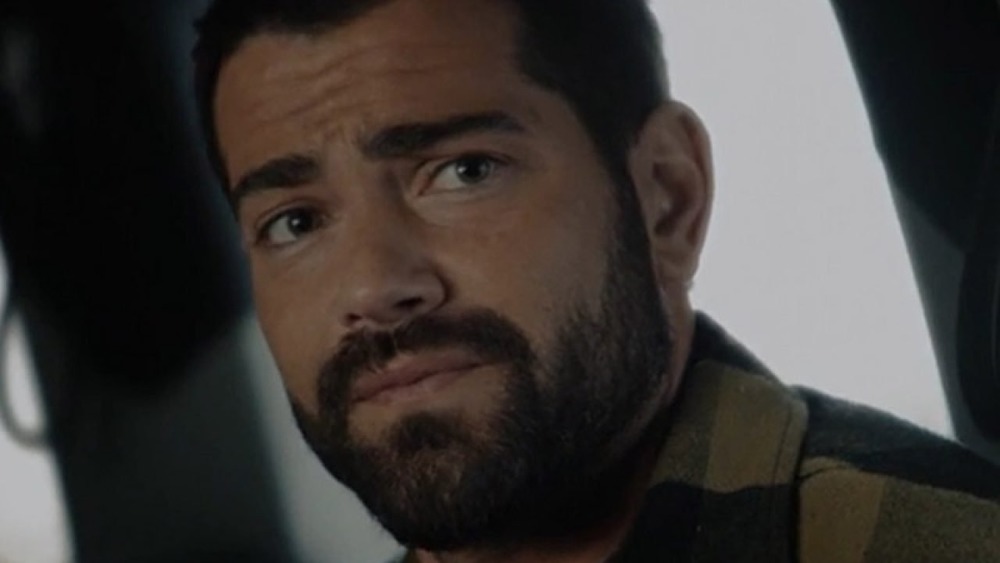 Vertical Entertainment
Cincinnati has served as an ideal backdrop for numerous films, from Point Blank to The Killing of a Sacred Deer. Hard Kill also set up shop in the City of Seven Hills, and producer Randall Emmett couldn't have been happier to come to the region. Local news sources report Emmett saying, "We love shooting in Cincinnati. The city is so welcoming, and the film office is one of the best in the country."
Kristen Schlotman, Film Cincinnati's Executive Director, shortly thereafter released a statement saying, "Obviously there is a lot of excitement when stars are filming around Cincinnati, but the real excitement is seeing how many jobs these production companies create for locals and how much money they spend while in town. That's what we care about."
What's more, Bruce Willis is actually becoming a familiar face around Cincinnati. In addition to Hard Kill, he's also filmed recent action flicks like Reprisal and Marauders over the last few years in the city (via WCPO). No word yet on his feelings about Skyline Chili, though. 

This is the third film Bruce Willis has starred alongside Texas Battle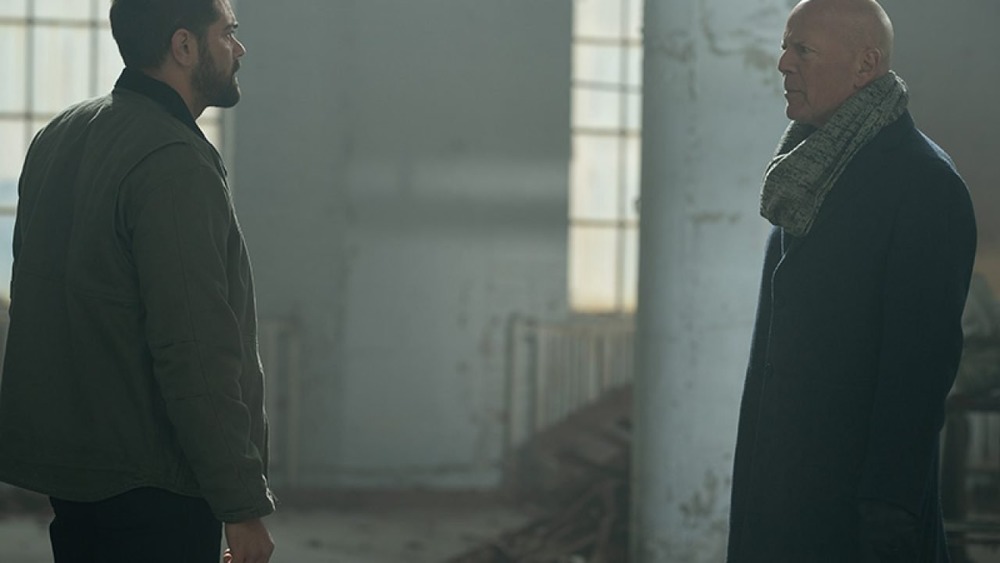 Vertical Entertainment
Bruce Willis may be the biggest name in Hard Kill, but the movie also stars the likes of Jesse Metcalfe, Lala Kent, and Texas Battle. It appears as though Willis gaining a valuable collaborator of sorts with Battle, actor and winner of the best name ever three years running. Okay, that's not true — but it should be.
Hard Kill is the third time the actors have appeared on-screen together in the same film, with the first two being 10 Minutes Gone and Trauma Center, both from 2019. But Battle's career goes back way further than starring in action flicks with movie icons. His career dates back to the 2000s with starring roles in films like Coach Carter and Final Destination 3. In 2008, he earned a long-running gig as Marcus Walton on over 300 episodes of the daytime soap opera, The Bold and the Beautiful. 

Of course, Hard Kill is much more action-packed than your typical installment of The Bold and the Beautiful. If you're in the mood for a good, old-fashioned action movie, be sure to check out Hard Kill now on Netflix.