First Look At The Live-Action Clifford The Big Red Dog Movie Is Causing A Stir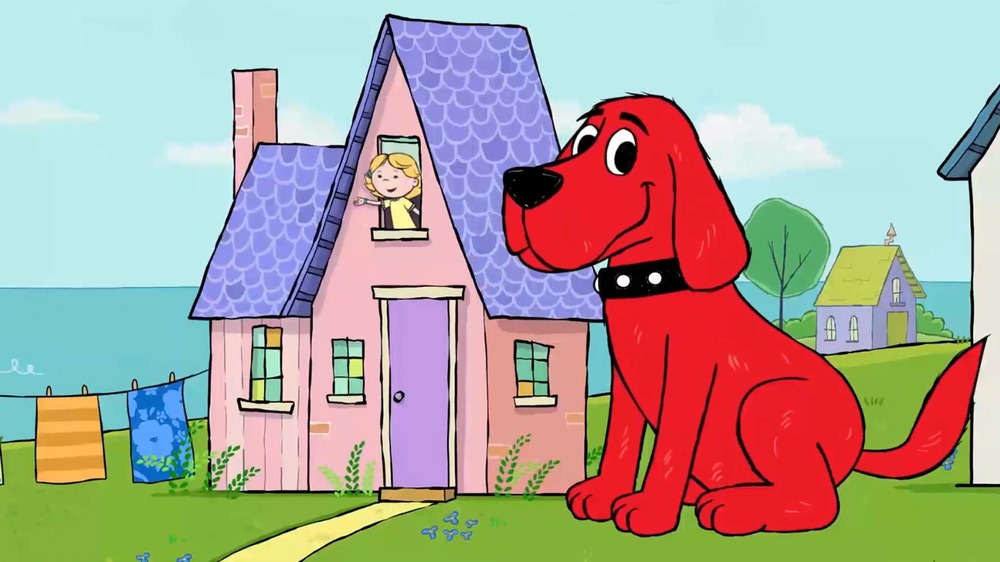 PBS Kids
Clifford the Big Red Dog has been a beloved children's character for decades now. The giant canine actually dates back to 1963, when his first book series, written by Norman Bridwell and published by Scholastic, came out. Since then, Clifford has continued to inspire a generation of kids to read about his misadventures, often caused by the fact that he's just too darn big for a dog.
Clifford saw a boost in popularity at the turn of the 21st century, when he received his very own cartoon series on PBS Kids. Featuring the voices of John Ritter as Clifford (one of many celebs you didn't know voiced a popular cartoon character) and Grey DeLisle as Clifford's eight-year-old owner Emily Elizabeth Howard, Clifford the Big Red Dog often saw Clifford getting into various shenanigans with his normal-sized dog friends and/or Emily Elizabeth. Other Clifford cartoons have materialized over the years, but as is the case with so many children's properties, the super-sized dog is finally making the jump to a live-action movie adaptation, set to be released in 2021. 
Thanks to a recent post from the official Clifford Twitter account, we finally know how the big red dog will look like in his feature-length debut. 
Some fans think live-action Clifford looks adorable, while others are on the fence about the movie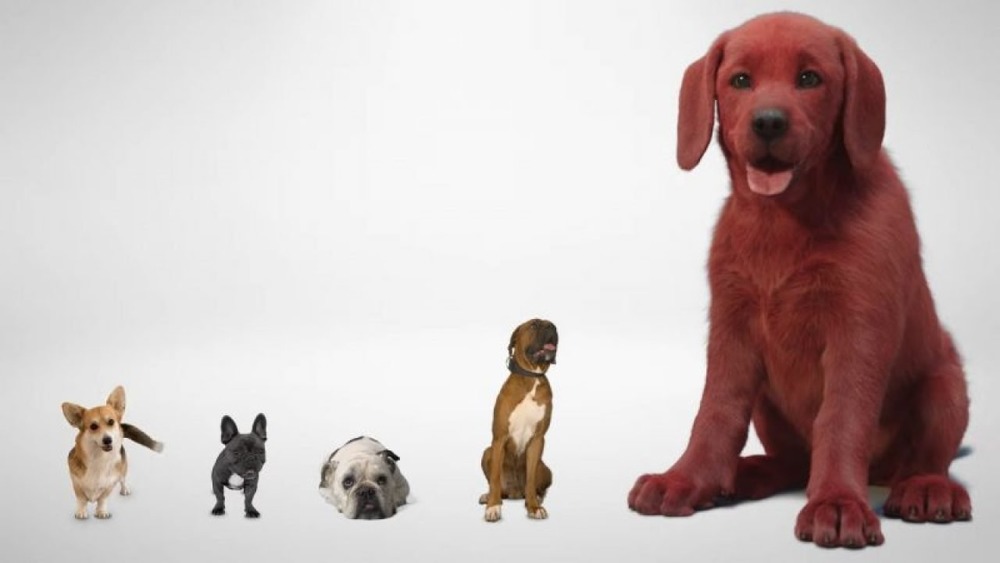 Paramount Pictures
The teaser trailer starts off by showing some very good boys standing next to Clifford for size comparison, so you can indeed see how he's a big red dog. Plus, if you need a boost of serotonin, then it's worth your time to scroll through the comments on the initial post, as everyone has taken it upon themselves to post pictures of their own pups, who are undoubtedly excited to watch the movie when it comes out. 
Clifford definitely lives up to his name, and many fans are excited to relieve their childhoods in the upcoming live-action flick. Twitter user @prachizzle wrote, "My inner 4-year-old is so excited," while @boxedsheep said, "I AM IN TEARS LOOK AT HIM." It seems like to get a lot of people excited for your movie, all you have to do is make sure it centers on a cute dog, and they're instantly in. 
However, any time you're adapting a work into live-action for the first time, you're bound to run into people who are hesitant to buy in to the new project.
After catching the first look at the live-action Clifford movie, Twitter user @aboutmattlaw asked, "Like the books, will Clifford be wildly inconsistent in terms of scale? Sometimes he's slightly larger than a big dog. Other times he's bigger than a house or can't fit through a tunnel." Based on this teaser, it looks like Clifford's substantially larger than your average dog, truly towering over the other pooches next to him, but it's important to consider this may not even be Clifford's final form. If this video shows Clifford as a young puppy, then there's always a chance he could grow much, much larger over the course of the film.
Other Twitter users had more negative reactions to the teaser, tweeting that "it looks horrible" and that "this isn't the Clifford I remember in my childhood." Of course, there were positive reactions to balance out responses from on-the-fence fans. Perhaps the most middle-of-the-road tweet came from user @Wisps101, who wrote, "He looks cute.
A slight uncanny valley somewhere.....maybe it's the size of the eyes. Eh, he looks good still."
Fingers crossed that Clifford the Big Red Dog will delight animal-lovers when it's released sometime in 2021. In the meantime, you can bone up on your dog facts to understand man's best friend a little more.