The '80s Christmas Classic Burning Up Amazon Video's Top 10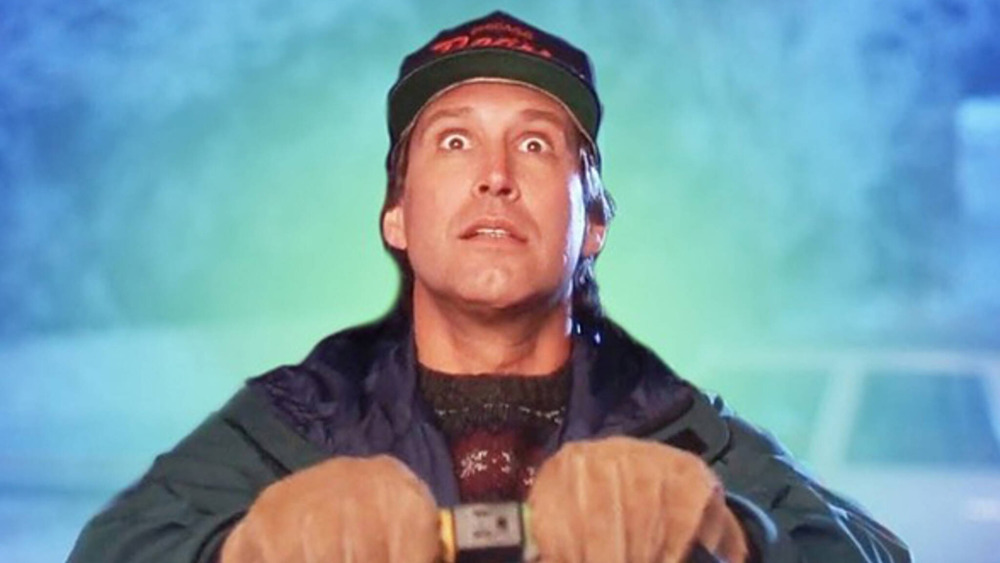 Warner Bros.
'Tis the season to be jolly ... while watching movies about a fictional family's holiday occasion that goes very wrong in dangerous but entertaining ways.
Not all Christmas movies feature predictable romantic plot lines that end with lovelorn dashes through airports or improbable proposals in a foreign language. There's a whole genre of Christmas movies that are just about action, often of the silly variety: Christmactomedy, if you will. Distract the kids (hopefully without giving them burglar-proofing ideas) with Kevin McCallister, and look out for things only adults notice in Home Alone. Or shift the ratio of action to comedy in favor of the former with John McClane and his machine gun. (The untold truth of Die Hard is that no matter what Bruce Willis says, the film is absolutely a Christmas movie.)
However, the real turducken — the action stuffed inside the comedy inside the Christmas — of this holiday sub-genre is National Lampoon's Christmas Vacation. The third sequel in the National Lampoon film series came out in 1989 and immediately eclipsed its predecessors, landing like a man propelled down a hill on a Crisco-coated metal toboggan into a donation box. And it's still a favorite today, as it's currently burning up Amazon Video's Top 10.
Let's take a look into this '80s Christmas classic and how it came to be.
Warner Bros. resisted National Lampoon's Christmas Vacation at first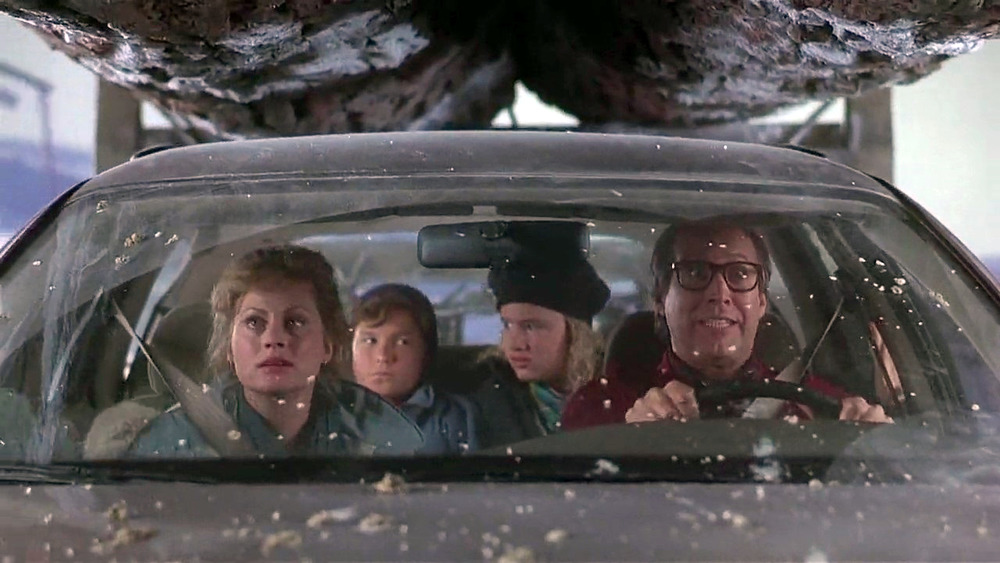 Warner Bros.
The National Lampoon characters started out in short stories that were published in a popular magazine of the same name. Written by future teen movie-making icon John Hughes, the first story was 1979's "Vacation '58" — which became 1983's National Lampoon's Vacation, starring Chevy Chase and Beverly D'Angelo as Clark and Ellen Griswold, and was followed by National Lampoon's European Vacation in 1985.
Hughes had already written the Christmas story "Christmas '59" that formed the basis for the third film when the first was made. As executive producer Matty Simmons told Rolling Stone, it took Warner Bros. a few years to warm up to a Christmas holiday with the Griswolds. Once they had the greenlight, Hughes adapted his short story into the screenplay, with first-time feature director Jeremiah S. Chechik calling the shots.
Chase and D'Angelo returned as Clark and Ellen for 1989's National Lampoon's Christmas Vacation, but as in the previous two movies, the actors who had played the Griswold children were replaced. This time, future superstar Juliette Lewis played now-teenage daughter Audrey, while future The Big Bang Theory star Johnny Galecki played well-meaning son Russ.
In case you don't have every joke from the movie seared into your memory after watching it every year, the general gist of National Lampoon's Christmas Vacation is that Clark wants to have what he deems an old-fashioned family Christmas, which is ruined by, well, his family and his insistence on forcing traditions on them. And also by a squirrel, a S.W.A.T. team, and an insufficient electrical supply, among other things.
The cast has warm (and cold) memories of making National Lampoon's Christmas Vacation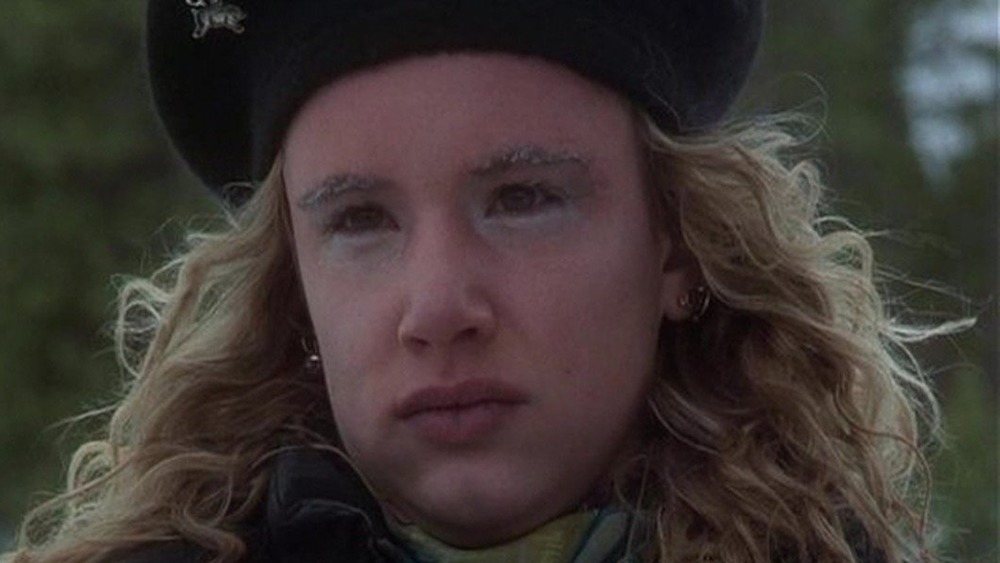 Warner Bros.
National Lampoon's Christmas Vacation was shot not in Chicago but rather "on the Warner Bros. lot in Burbank and in Colorado," as Simmons told Rolling Stone. And it wasn't winter when the movie was filmed — it was spring and summer, which made for some interesting shooting conditions. The scenes in California were far too warm for a Chicago Christmas. Miriam Flynn, who played Ellen's cousin Catherine, recalled to Rolling Stone, "There we all were in our outfits in the middle of warm weather doing this Christmas movie." 
But acting cold was probably better than the Method approach, as some of the actors found out. The snowy scenes showing the sledding and the Christmas tree excursion were shot in Breckenridge, Colorado. Initially, it looked like they weren't going to get any snow — to the point where the crew had snow shipped in, ready for filming. But over three days, ten feet of actual snow fell, which almost brought shooting to a standstill again.
It was also "brutally cold" in Colorado, according to Ellen Latzen, who played Ruby Sue. But that didn't dampen some of the actors' enthusiasm. Galecki remembered, "It was cold even for a Chicago city kid up there, but that bonds the cast and crew real fast because it's like, no matter what, my face hurts too. We're in this together."
Despite the challenging weather conditions, most of the cast still have fond memories of National Lampoon's Christmas Vacation. The then-child actors recalled Chase being very funny and generous to them (surprising when you know the real reason you don't hear from Chevy Chase anymore), and the adults enjoyed the humor. Ironically, they're the ones who don't watch the movie every Christmas — but they still get a bonus from it every year, which Clark would surely appreciate.