New Look At Joe Manganiello's Deathstroke In The Snyder Cut Will Blow You Away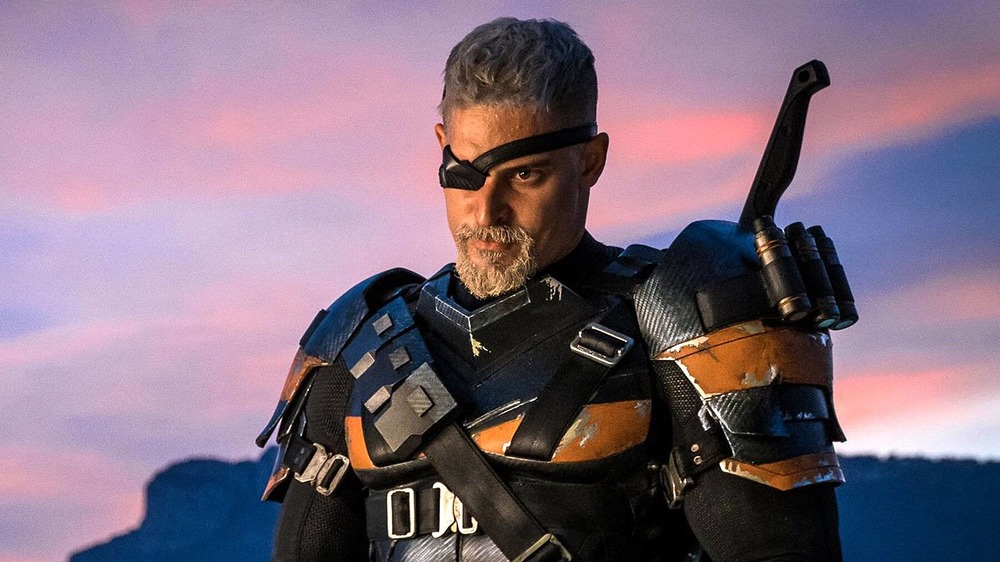 Warner Bros./DC Entertainment
The Snyder Cut of Justice League is about to come to fruition. After years of fans keeping the faith, director Zack Snyder will finally get the chance to show the world what he intended for the superhero team-up movie when it debuts as a four-part miniseries on HBO Max in 2021. 
After filming most of the movie, Snyder had to step down from the project due to a family tragedy. Joss Whedon was then brought in to complete the project, rewriting and reshooting much of the film to the point that sources suggest only 20 minutes of Snyder's footage made it into the final film. Some characters were left entirely on the cutting room floor, including Iris West. Another character who was supposed to have a larger role was Joe Manganiello's Deathstroke. While he appears in a post-credits scene for an ominous meeting with Lex Luthor (Jesse Eisenberg) on a yacht, he was initially supposed to have an epic battle with the Dark Knight to tease what was to come in the now-scrapped Affleck Batman movie. 
It looks like Manganiello isn't ready to hang up the eyepatch just yet. While he's remained tight-lipped about his association with the upcoming Snyder Cut reshoots, a recent image suggests we could soon see Deathstroke in a much larger role when the miniseries drops on HBO Max. 
Joe Manganiello posts a new photo of himself as Deathstroke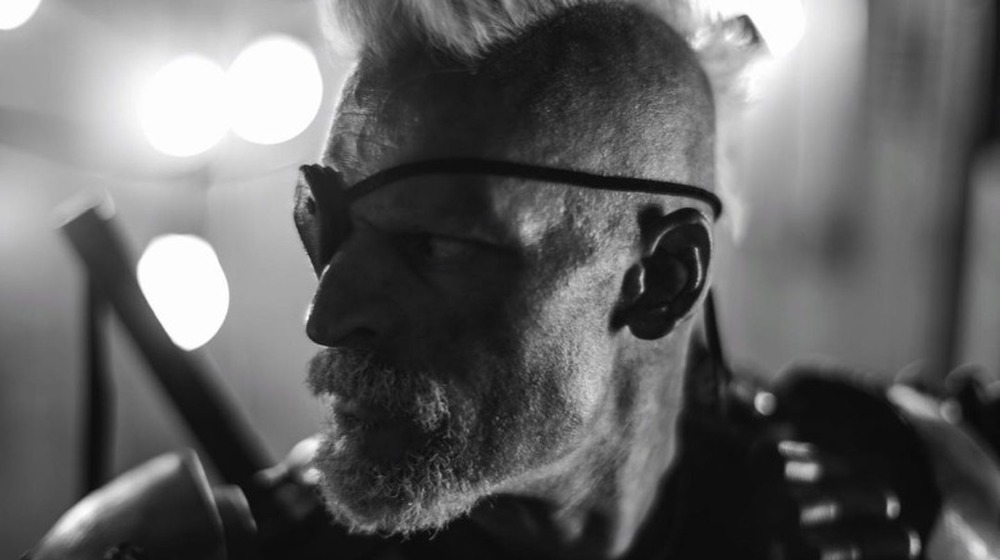 Joemanganiello/Instagram
Manganiello recently took to Instagram to post a new photo of himself as the iconic villain Deathstroke, and this time around, he's rocking a very different hairstyle. While the rest of his costume and eyepatch look about the same as they did in the theatrical cut of Justice League, he now has a mohawk that seems to be closer to the shade of white Slade Wilson typically has in the comics, rather than the gray we saw in the film. 
Along with the picture, Manganiello shared the following message: "Heroes & Villains can put their differences aside for an important cause... #UsUnited #AFSP." The post promotes the work being done by the American Foundation for Suicide Prevention the Autumn Snyder Tribute Fund, in memory of the director's daughter. 
In addition to bringing suicide awareness to his Instagram followers, the post also teases what Manganiello's involvement with the Snyder Cut could be. While there's no official confirmation yet about how Deathstroke will factor into this new version of Justice League, one idea (based on the new hairstyle) is that this is the Knightmare version of the supervillain. In Batman v Superman: Dawn of Justice, there's a scene in which Batman has a vision of a desolate Earth riddled with Parademons. Batman does everything he can to fend them off, but he soon falls victim to an evil version of Superman. It's possible we'll take another trip to this reality in the Snyder Cut, and perhaps find a few other key DC characters as well. 
We'll all just have to wait until Zack Snyder's Justice League hits HBO Max in 2021 to see how Manganiello's Deathstroke factors into all of this. Perhaps his part will reignite interest in that Deathstroke solo movie that was in development a couple of years ago.