There's A Small Shred Of Hope For Mindhunter Season 3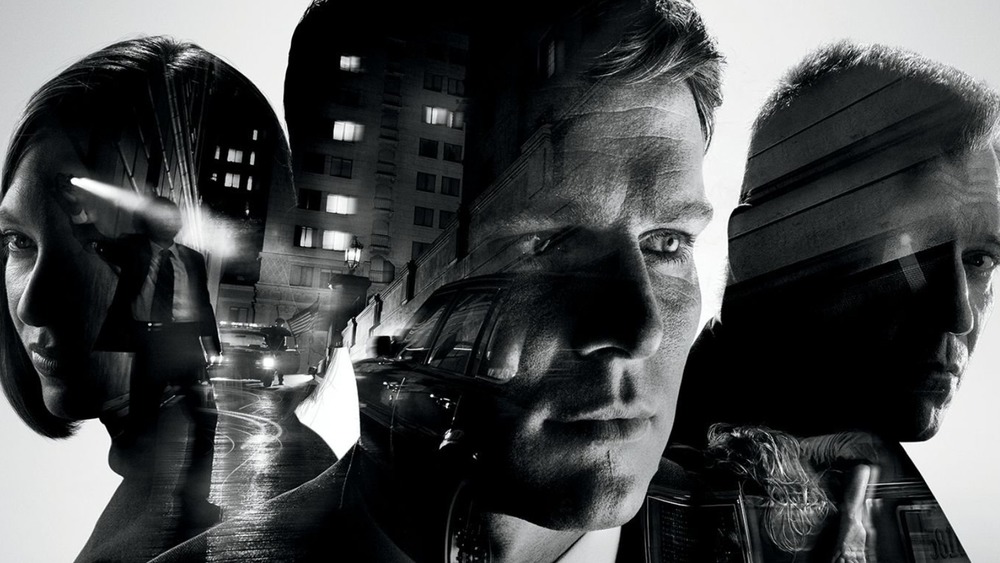 Netflix
"From the mind of David Fincher: Mindhunter." It's not entirely accurate — the Netflix series was based on a true crime book by John E. Douglas and Mark Olshaker, with episodes scripted by Joe Penhall, Jennifer Haley, Erin Levy, and about a dozen others. Still, Fincher produced the show and directed seven out of its nineteen entries, plus it rolls off the tongue: "From the mind of David Fincher."
Of course, Mindhunter wasn't the only thing that came from David Fincher's brain. There was also an impressive tonnage of exhaustion. Production on the show's second season saw the showrunner fired, scripts tossed, and Fincher taking over the day-to-day aspects of production. Speaking to Variety, he acknowledged that "another two years in the crawl space" wasn't on his bucket list, which, when added to the show's less than ideal viewership figures and high production costs, seemed to signal the death of Mindhunter.
Or did it? Fincher didn't just outline his fatigue in the Variety article, he also offered a glimmer of hope; one verdant sprout in a field of streaming-only desolation. Kind of.
Hope you don't mind waiting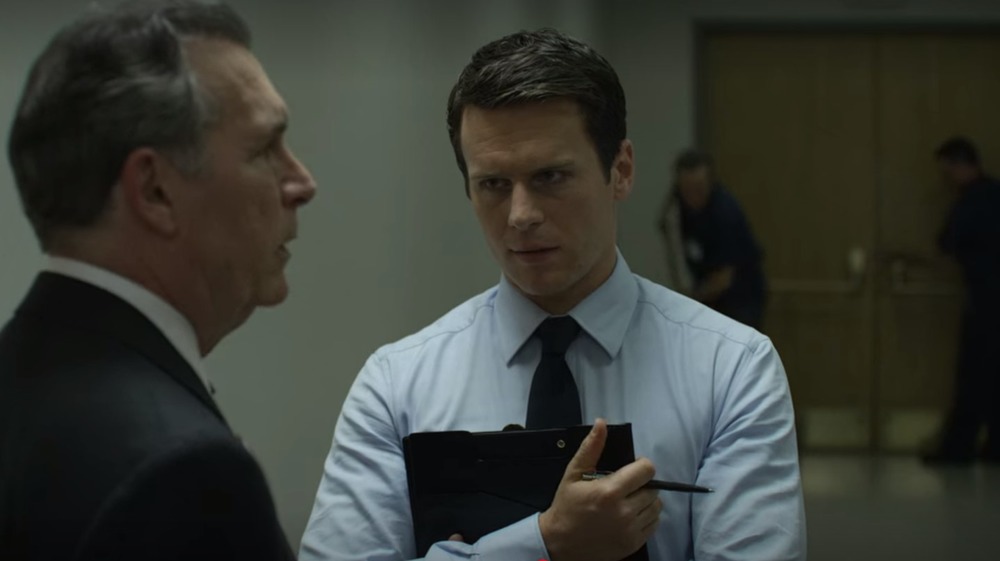 Netflix
"At some point I'd love to revisit it," Fincher told Variety. That's something anyway, right?
"The hope was to get all the way up to the late '90s, early 2000s," he continued, "[and] hopefully get all the way up to people knocking on the door at Dennis Rader's house."
A return to the world of Mindhunter would certainly be something to look forward to, especially the cathartic end alluded to by Fincher and attested to by real events.
In other good news, the series hasn't been given an official cancellation — it's referred to as being on "indefinite hold." With luck, time, and maybe a few throw pillows for that crawl space, we could see more adventures from the files of the FBI... eventually.
In the meantime, David Fincher's new project, Mank, was released on Netflix on November 13, 2020. Not a lot of serial killers are brought to justice in it, but it's got Gary Oldman, and that's not nothing.