Pink Panther Is Now Getting The Sonic The Hedgehog Treatment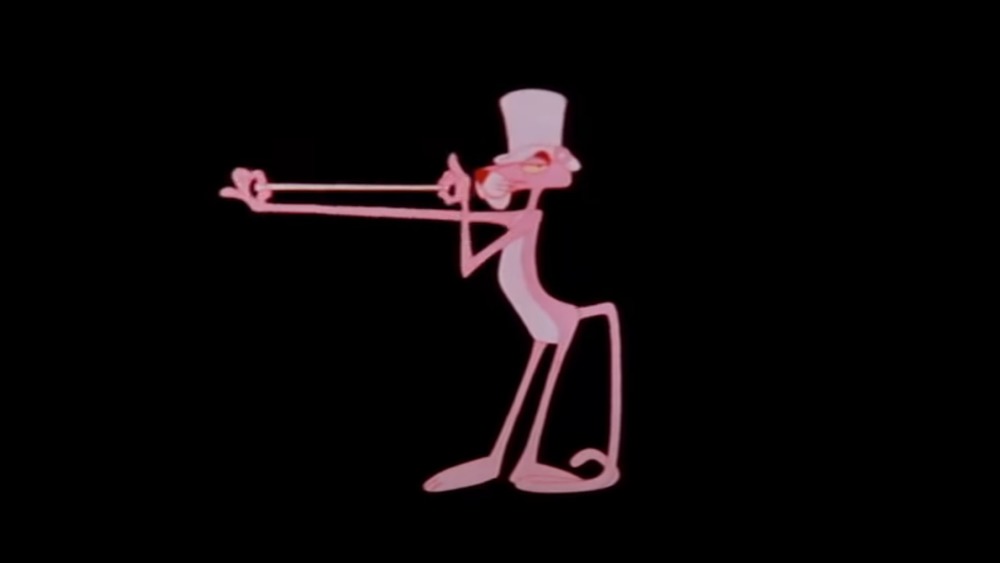 United Artists
Fans of classic mid-century American animation get ready, because there's a new Pink Panther film on the horizon. 
1963's The Pink Panther was a comedy caper best known for three things: Peter Sellers' renowned performance as Inspector Jacques Clouseau, the movie's jazzy theme music that has become synonymous with all things sneaky, and an animated kitty the color of Pepto-Bismol, whom was featured during the credits sequence. The Pink Panther itself became so popular that he was spun off into his own series of animated TV shows. Now, the Fuschia feline looks poised to take on his first starring role in a feature film.
According to The Hollywood Reporter, the upcoming Pink Panther movie will be directed by Jeff Fowler, who helmed 2020's surprise hit video game adaptation Sonic the Hedgehog. Chris Bremner, best known for co-writing Bad Boys for Life, is set to pen the movie's script. 
Although plot details are being kept under wraps, according to reporting by The Hollywood Reporter, sources are saying that the film will feature a detective whose imaginary friend (and partner in solving crimes) is the animated Pink Panther. If that does end up being true, it looks like the new movie aims to blend the detective style of the original films with the animated mischief of the Pink Panther's spin-off shows.
The Pink Panther's history from animated bumper to TV star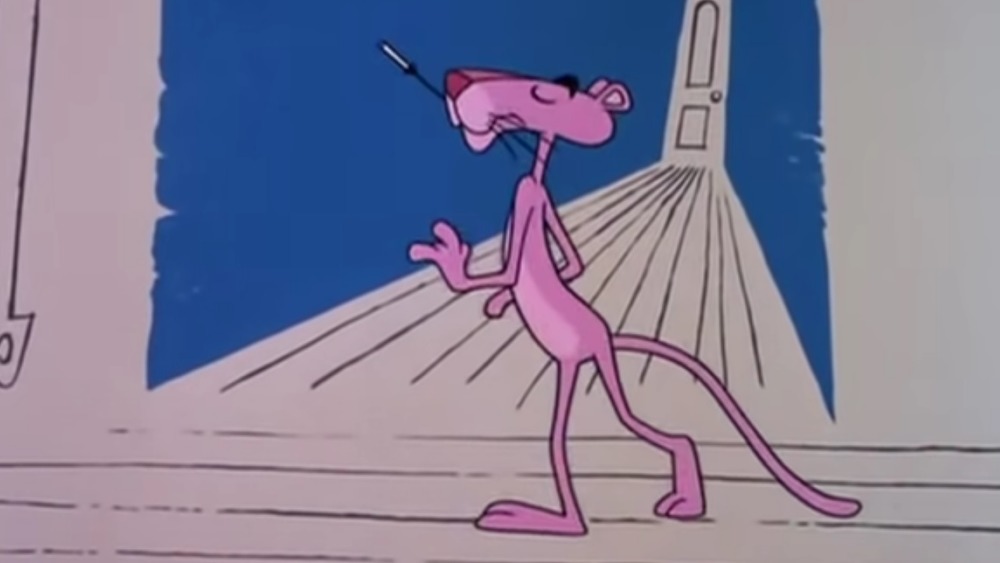 NBC
While the Pink Panther first started as a cute animated bonus during the credit sequences of the otherwise live-action Pink Panther film franchise, he quickly made a name for himself with his animated spin-off series. The Pink Panther Show debuted in 1969, and featured a series of short skits, usually involving the mostly silent Pink Panther getting into mischief. Other shows in a similar vein followed, with the most recent being 2010's Pink Panther and Pals, which also highlighted some of the supporting characters from the Pink Panther universe, including Big Nose, Ant, and Aardvark. At this time of writing, there's no indication if those supporting players will make an appearance in the upcoming film.
According to The Hollywood Reporter, the new movie will have some veterans of the franchise behind it. Walter Mirisch, the executive producer of the original 1963 original, will be executive producing the reboot. Lawrence Mirisch, Walter's son, will act as a producer along with Julie Andrews, who was the wife of the original's director, Blake Edwards, until his death in 2010.
No other information has been released about the film just yet, but we're sure to get to the bottom of the upcoming Pink Panther reboot in good time.