Movies That Have Way More Sequels Than You Thought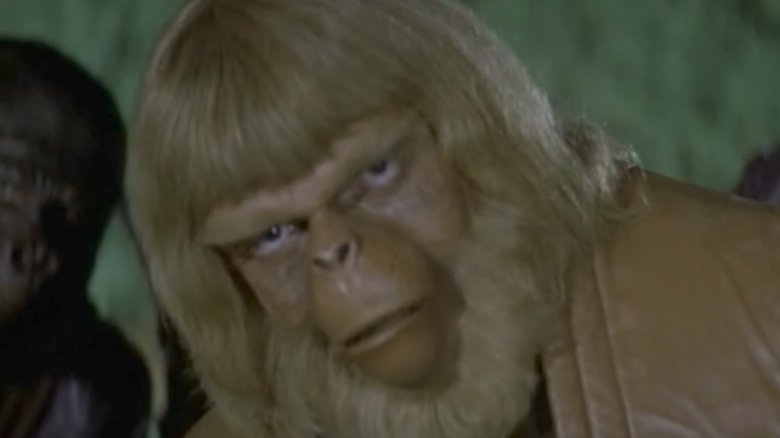 Well-planned trilogies and intricately connected film "universes" have revolutionized the idea of sequels. No longer a dirty word synonymous with cynical movie studios looking to cash in on a big hit with a rehashing of a successful formula, sequels are now highly anticipated and do quite well at the box office. 
Some less successful franchises keep on keepin' on, however, on home video or streaming, providing more content for as long as a loyal niche audience demands it. Here are some movies with under-the-radar continuations...and a lot of them.
The Scorpion King
After two Indiana Jones-style adventures with Brendan Fraser and Rachel Weisz, filmmakers of the The Mummy movies realized that the true future of the franchise lay with wrestler-turned-actor Dwayne "The Rock" Johnson, who had a supporting role in The Mummy Returns as Mathayus, the ancient scorpion king. And so came the third movie in the series, a prequel/spinoff called The Scorpion King. 
It was a big hit, but Johnson bowed out of playing Mathayus again; the direct-to-DVD prequel (to The Scorpion King, itself a prequel to The Mummy) The Scorpion King 2: Rise of a Warrior starred an actor and model named Michael Copon (and, to help fill the Rock-sized hole, UFC fighter Randy Couture). Days of Our Lives veteran Victor Webster took over for the next two Scorpion King entries, The Scorpion King 3: Battle for Redemption and The Scorpion King 4: Quest for Power, for a total of three sequels (so far).
Air Bud
In 1997, Disney's voluminous Budverse started quietly with the theatrical release of Air Bud. It's the charming and unlikely story of a golden retriever named Buddy that played basketball. It brought in a modest $23 million at the domestic box office off a relatively minuscule $3 million budget, so a year later dog-sports fans got Air Bud: Golden Receiver. This time the pooch played football, but the movie fumbled at the box office with less than an $11 million domestic take. Nevertheless, Disney turned to the direct-to-video circuit to keep the franchise going...and going. 
In rapid succession, Buddy played soccer (Air Bud: World Pup), baseball (Air Bud: Seventh Inning Fetch), and volleyball (Air Bud Spikes Back). Then came the next generation: the "Buddies" movies, focused on Buddy's puppies, who anchored nine adventures to date. They've done everything from travel to Alaska (Snow Buddies) to learn the true meaning of Christmas (The Search for Santa Paws, and Santa Paws 2: The Santa Pups). For those keeping count, that's 13 sequels.
Death Wish
After his tires were slashed and he sickened himself thinking about exacting revenge on the culprits, Brian Garfield wrote the 1972 novel Death Wish, about a guy who descends into the dark world of violent vigilantism. The 1974 film adaptation completely missed the point: it was a crime thriller starring Charles Bronson as a regular guy who lays waste to every street thug he encounters. It resonated with audiences, providing a romanticized "solution" to the danger and violence plaguing city streets in the 1970s, but the inevitable Death Wish sequels turned into generic action movies. Charles Bronson would utter a quip, kill a cartoonishly evil thug, and then repeat.
Between 1982 and 1987, Cannon Films churned out Death Wish II, Death Wish 3, and Death Wish 4: The Crackdown. The final entry in the increasingly irrelevant series was the fashion world-centered fourth sequel Death Wish V: The Face of Death. It came out in 1994, and the film's subtitle just might have referred to Bronson himself, who was 73-years-old at the time.
Anaconda
The 1997 movie Anaconda boasted way too good of a cast for the kind of movie it was. Owen Wilson, Jennifer Lopez, Ice Cube, and Eric Stoltz played a documentary crew traveling on the Amazon River terrorized by a deadly and gigantic jungle beast. The movie was generic and poorly-reviewed...but it made $65 million at the box office, so Anacondas: The Hunt for the Blood Orchid followed in 2004. (It was virtually the same movie as Anaconda, but with a group of researchers in Borneo subbing in for the film crew in South America.) 
That one took in about half of the first movie's haul, so the series retreated to television. Two made-for-TV sequels followed: Anaconda 3: Offspring in 2008 and Anacondas: Trail of Blood in 2009. The series' fourth sequel (and last hurrah) was a 2015 crossover with the similar, if funnier, '90s underwater creature feature Lake Placid, cleverly titled Lake Placid vs. Anaconda.
American Pie
The characters from American Pie got four whole movies and a complete plot arc: Jim, Stifler, Michelle, and the rest explored their sexuality in high school in American Pie, went to college in American Pie 2, reunited for a wedding in American Wedding, and reunited again for American Reunion. But its sequels don't end there (there are technically seven). 
Along the way, the "American Pie Presents" title has been used a way to brand raunchy sex comedies—that banner is virtual guarantee of gratuitous nudity. All that links American Pie Presents: Band Camp, American Pie Presents: Beta House and the rest back to the American Pie canon is that Stifler's younger brother is a character, and Jim's dad of all people (Eugene Levy) inexplicably shows up.
Universal Soldier
Universal Soldier, released in 1992, was a fine entry in canon of Jean-Claude Van Damme action movies. In the slick, brisk science-fiction thriller, JCVD plays a fallen soldier named Luc Deveraux, killed in the Vietnam War who's revived as a technologically-enhanced super trooper thanks to a top-secret military program. 
Van Damme returned for three direct, theatrically-released sequels: Universal Soldier: The Return in 1999, Universal Soldier: Regeneration in 2009, and Universal Soldier: Day of Reckoning in 2012. Van Damme was not part of two made-for-TV sequels made in between the first two movies: Universal Soldier II: Brothers in Arms and Universal Soldier III: Unfinished Business. For those, ex-NFL player Matt Battaglia played super-Luc.
The Land Before Time
In 1988, The Land Before Time was a rare animated hit that wasn't a Disney movie, directed by a former Disney animator named Don Bluth. It brought in a whopping $84 million worldwide because what's not to like—it's about a bunch of cute dinosaurs with names like Littlefoot, Ducky, Cera, Petrie, Spike, and Chomper who have big adventures in prehistoric times. Kids always love dinosaurs, but as they outgrow their dino phase and grow up, there are always more dino-cherishing kids coming up behind them. 
Producers of The Land Before Time have obliged with an unrelenting number of sequels. Between 1994 and 2007, 12 more Land Before Time movies hit home video, along with a reboot movie in 2016. At that rate, The Land Before Time could actually catch up with time.
Bring It On
The first Bring It On was an amusing, self-effacing comedy about competitive high school cheerleading. Apparently there's a big demand out there for movies about high-stakes cheerleading, because five more Bring It On movies have hit home video. 
While the first starred Kirsten Dunst and Gabrielle Union, the others—with titles like Bring It On Again and Bring it On: In It to Win It have starred actresses that were less famous or just starting out, such as Solange Knowles, Hayden Panettiere, and Christina Milian. The most recent iteration is called Bring It On: Worldwide #Cheersmack (yes, it really has a hashtag) and is about, that's right, a high school cheerleading competition.
The Pink Panther
The Pink Panther movies are some of the most delightful and silly comedies ever made. The majority were directed by Blake Edwards and served as a vehicle for British comic genius Peter Sellers, who disappeared into the lead role of the clumsy and incompetent French detective Inspector Jacques Clouseau. The Edwards/Sellers team-up, along with an iconic score by Henry Mancini, and opening animated sequences featuring the literal Pink Panther, led to frequent movie magic. The pair made six Clouseau movies together. 
After Sellers died in 1980, Edwards tried to reboot the series twice, once with the Roger Moore (Curse of the Pink Panther) and once with future Oscar winner Roberto Benigni (Son of the Pink Panther). That doesn't even account for the rogue, non-Edwards/Sellers Pink Panther movie from 1968 called Inspector Clouseau, directed by Bud Yorkin and starring Alan Arkin.
Planet of the Apes
Everybody remembers the shocking twist ending of the first Planet of the Apes movie from 1968—astronaut George Taylor (Charlton Heston) sees a buried Statue of Liberty and realizes he's not on a distant primate planet...but Earth in the future. Not as many remember that for the first half of the 1970s, a new Planet of the Apes movie hit theaters every summer like clockwork. 
That's probably because they lacked classic moments like the ending of the first film—or because Charlton Heston didn't return to ham it up—the four Apes sequels are rather forgettable. Each of the films—Beneath the Planet of the Apes in 1970, Escape from the Planet of the Apes in 1971, Conquest of the Planet of the Apes in 1972, and Battle for the Planet of the Apes in 1973—did worse at the box office than its predecessor did.