The Character Marvel Fans Want To See In The MCU The Most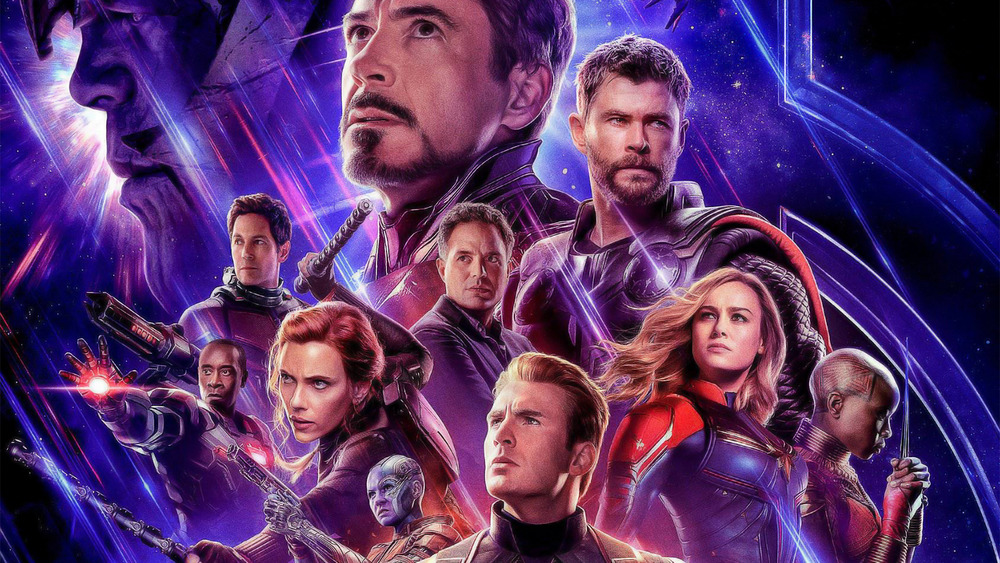 Marvel Studios/Disney
While the Marvel Cinematic Universe has certainly come a long way since it began in 2008 with the release of Iron Man, there are still many great characters from the comics just waiting to make their screen debut. The Marvel films and television series have successfully brought attention and appreciation to a lot of lesser-known characters from the comics — like Jessica Jones, Groot, and even Thanos. 
The minds at Marvel have a history of translating comic book characters to the screen in unique and innovative ways, and they don't plan on stopping anytime soon. Some long-awaited fan-favorite characters are making their first-ever appearance in the MCU in 2021 or in the few years following — including Kate Bishop in the Disney+ series Hawkeye, Jennifer Walters in the streaming show She-Hulk, and Marc Spector in (you guessed it) Disney+'s Moon Knight, to name a few. 
But what comes next? Many fans have theories about Marvel's plans going forward, with the hope that their favorite comic characters are coming soon. As it turns out, there's one particular character from the Marvel comics that many fans want to see on screen. In a poll conducted by Looper with more than 139,000 responses worldwide, Nova came out on top as the one character fans believe needs to be in the Marvel Cinematic Universe, earning 49 percent of the vote.
Marvel fans eagerly await Nova's introduction to the MCU
Marvel Comics
So, what makes Nova so exciting? For starters, there are two main versions of the character, though many have donned the helmet in the time since Nova first appeared in the comics. The first iteration of Nova is Richard Rider, who made his comic debut in Nova #1, published in September 1976. Rider receives his Nova Force powers from a Centurion in order to defeat Zorr the Conqueror. Through the Nova helmet, Rider can fly, has superhuman strength, can generate energy, and possesses quite a few other abilities. Rider goes through a lot over the course of his comic run, fighting iconic characters like the Silver Surfer.
Marvel recently introduced another Nova, one younger and more naive than Richard Rider but just as interesting. Enter Samuel Alexander, who first appeared in Point One #1 in 2011. A 16-year-old boy, Sam gets a Nova helmet from his father, left behind when he goes missing. With the help of Guardians of the Galaxy members Gamora and Rocket, Sam learns how to use the Nova helmet and begins traveling around the universe as a protector fighting against evil. 
Marvel has already made a few references to the Nova Corps in its cinematic universe, and Nova almost showed up in Avengers: Infinity War. A source at MCU Cosmic reported in 2019 that a Nova film was in development, but there's been no news since. With the current trajectory the MCU seems to be heading in — mainly further into space — it's only a matter of time before Nova enters the picture.