The Offbeat George Clooney Comedy You Need To Watch On Hulu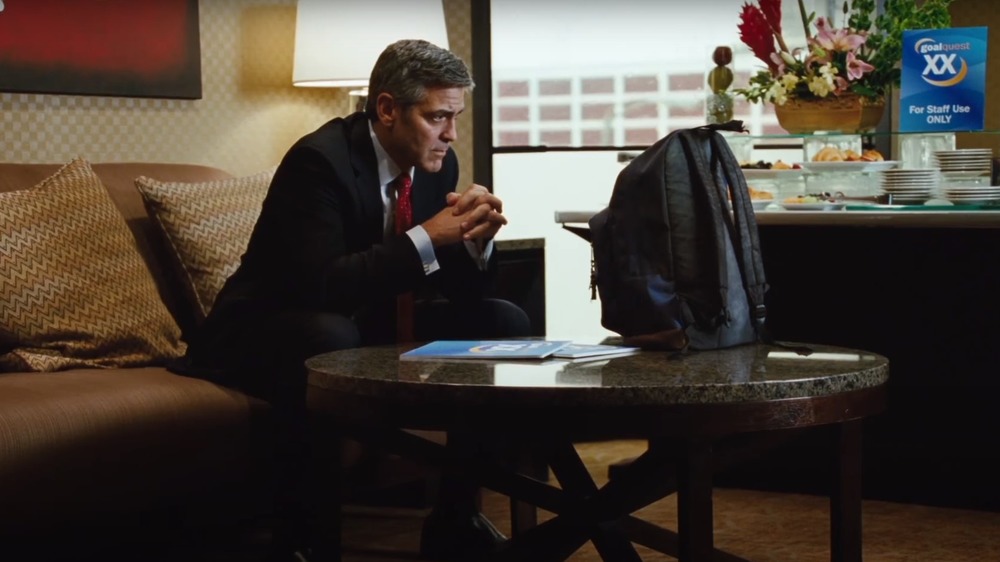 Paramount Pictures
2009 was a hallmark year for Hollywood. The cinema landscape looked different back then. Marvel, in a maneuver that they wouldn't replicate until 2020, didn't put out a movie. Avatar dominated the box office, leaving viewers starry-eyed and excited for the sequels that would surely take less than a decade to produce. Megan Fox compared Michael Bay to Hitler in an interview and, as a result, stopped getting paid to wear shorts around robots.
And Jason Reitman, the critically acclaimed director of Juno and Thank You For Smoking, brought his trademark melancholy quirkiness back to the big screen. His newest offering, Up in the Air, currently streaming on Hulu, is an adaptation of the Walter Kim novel of the same name. Like so much of Reitman's work, it's made up of a mix of equal parts Marx Brothers-esque dialogue and the gut-wrenching emotional trauma of looking up what happened to the Marx Brothers.
The story follows Ryan Bingham, played by George Clooney. Bingham is a consultant specializing in termination. When employers need to lay people off but don't have the fortitude to do it themselves, they call him. He travels the country, living more-or-less out of a rolling suitcase and giving motivational seminars in his free time, all while striving to reach an arbitrary but all-important goal: 10 million frequent flyer miles.
Up in the Air is prime Clooney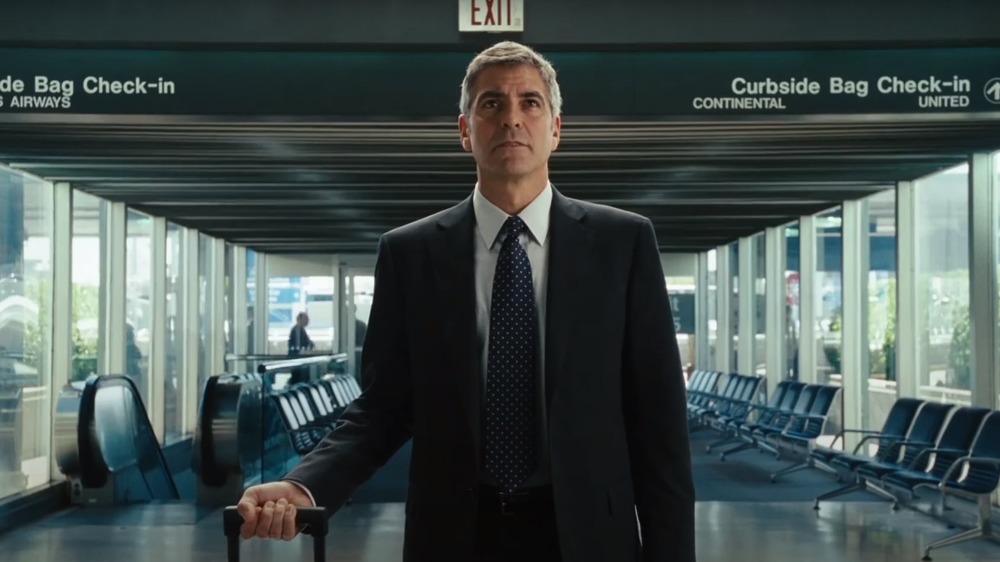 Paramount Pictures
The rest of the film's cast is a who's who of indie movie celebrities. Anna Kendrick, at this point barely in the public eye thanks to Twilight and Rocket Science, gives a breakthrough performance as an ambitious new hire bent on bringing employee terminations into the 21st century. Scream queen Vera Farmiga of the Conjuring franchise appears as Bingham's frequent companion. Zack Galifianakis, Danny McBride, and J.K. Simmons all show up. It's a slice of late-2000s pie.
Up in the Air received near-universal critical acclaim, earning six Academy Award nominations including one for Best Picture and Best Director. Rotten Tomatoes calculates a 91% approval rating from critics, with choice reviews calling it "a funny, satirical delight as well as a beautifully crafted thoughtful observation on society," "easily one of 2009's best films," and "a deliciously self-referential treat, and perhaps even [Clooney's] best movie yet." Clearly somebody hadn't seen 1987's Grizzly II: Revenge.
Most importantly, Up in the Air is one of those movies that lets the viewer decide what lesson to take from it. Some people might see it as a treatise on the importance of letting go, others could argue that it's about the meaninglessness of a life devoid of connection. One fact remains consistent: it really makes you wonder what Dude, Where's My Car? would've looked like if Jason Reitman hadn't turned it down, according his interview with Roger Ebert, twice.