Why Silas Fans Should Be Worried About The Walking Dead: World Beyond Episode 8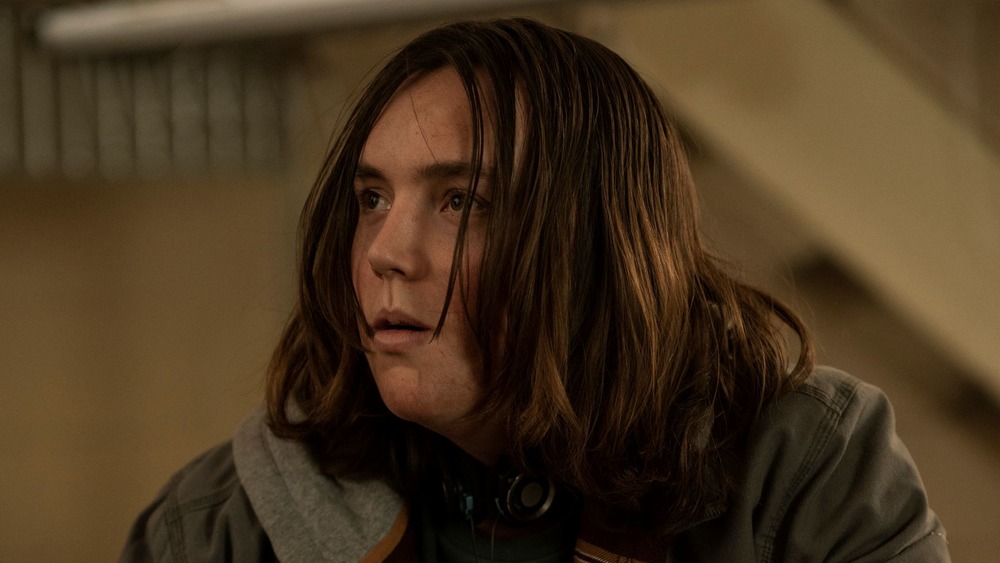 Zach Dilgard/AMC
As if there was any doubt after the blood-soaked cliffhanger of The Walking Dead: World Beyond's "Truth or Dare," actress Annet Mahendru (Huck) wants you to know that you should definitely be worried about Silas ahead of World Beyond's eighth episode.
In a new interview with ComicBook.com, Mahendru confirmed that Silas is the group's number one suspect in the brutal murder of Tony. In addition to his wrench being used to bludgeon Tony to death, the teen himself is found near the body, and he seems to be in one of his fugue states. That means even if he's not the responsible party, he's not in the best shape to be mounting his own defense.
Mahendru revealed that if Silas can't find a way to advocate for himself the group may turn against him, whether he's guilty or not. "We haven't heard him deal with his trauma. And that's why my Huck's been always really worried because if he doesn't, it will come out in something huge, you know?" she told the outlet. "And hopefully he can find his voice and plead to all of us, right? Whether he did it or not. This is this time in the next episode to come out of his shell, again, like now or never. He's in trouble. It doesn't look good for him."
Silas' past could make him a scapegoat for the murder of Tony on World Beyond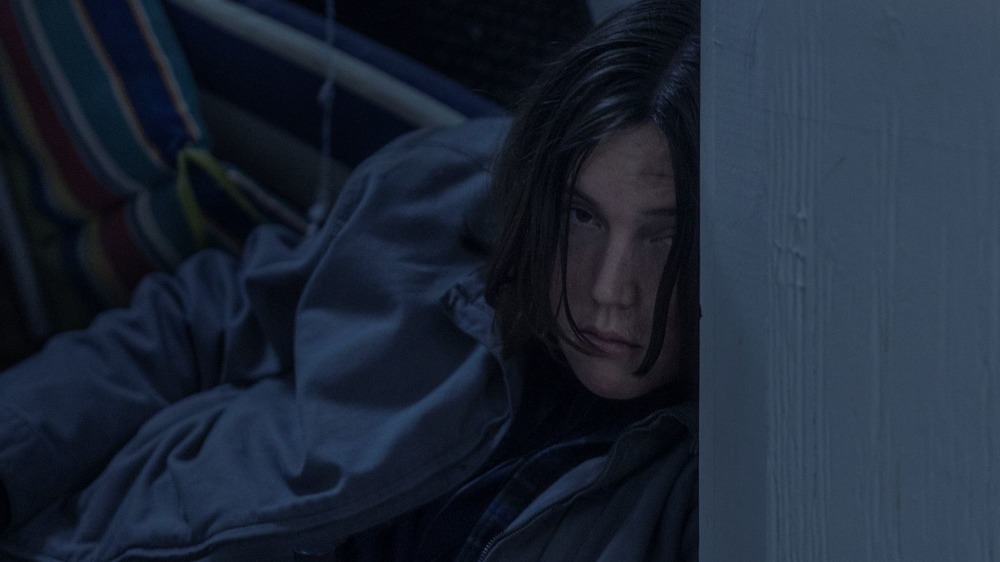 Zach Dilgard/AMC
"Truth or Dare" carefully lays the groundwork for Silas to potentially snap and hurt someone. Throughout the episode he's shown being jealous of Iris' growing bond with Percy, and he later seems to make the mistake of mixing alcohol with his growing feelings of being displaced within the group by the two newcomers. Add in his reputation for being violent, and the others have enough circumstantial evidence to turn on him.
But at the same time, it seems a little too easy for Silas to be the one who murdered Tony, and it's equally suspicious that Percy is nowhere to be found in the aftermath of his uncle's death. Still, fair or not, Silas is going to carry the burden of proof for this crime, because of the trauma he experienced in the past.
If you find yourself assuming that Silas is guilty, rest assured that's exactly what World Beyond showrunner Matt Negrete wants. "It does look like he likely maybe got a little drunk and freaked out a little bit and maybe did some damage," he said in an interview with Entertainment Weekly. "Yeah, a lot of that will be the discussion of the next episode, so I'm going to force people into checking that out."
Guilty or innocent, this incident is proof that Silas can't escape his past by leaving the community behind. Like many of the other characters in the expanded TWD universe, he's going to have to reckon with his past if he wants to have a chance at a future.