The Walking Dead: World Beyond Character Fans Don't Think Will Last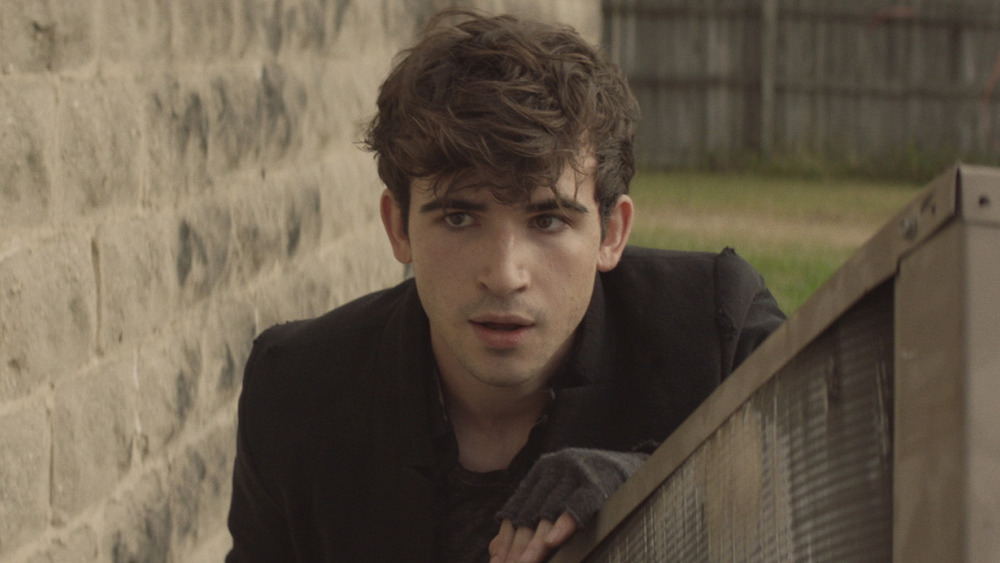 AMC
Contains spoilers for The Walking Dead: World Beyond episode 6
Six episodes in, and The Walking Dead: World Beyond has pulled off its most shocking twist yet: So far, there hasn't been a single fatality among the show's main cast. Oh, sure, the first episode of the YA-inspired Walking Dead spin-off ended with the destruction of the Campus Colony and the (presumed) deaths of most of its 9,671 citizens. However, the teens who comprise the show's main cast are still alive and well.
After the latest episode, though, some viewers think that's about the change. After all, in the world of The Walking Dead, both death and the undead (just don't call them zombies) are lurking around every corner. In a thread on Reddit, fans have decided that Percy, a new character introduced in episode 6, "Shadow Puppets," will be the first to go.
"I think this is why they introduced Percy last episode," one commenter writes. "Dude's gonna die for sure." Others seem to agree. "I really liked him and his uncle.... Because of that, I immediately thought, 'well, they're definitely going to die,'" another fan writes.
Not everyone is happy about the idea, though. "That would be a mistake since he's the most interesting character they have outside of Felix, Huck, Col. Elizabeth & the CRM," another Redditor says, and many viewers seem to agree that Percy makes a valuable addition to The Walking Dead: World Beyond's ragtag group.
Still, as a guest character, Percy seems like a much more likely victim than Iris, Hope, Silas, or Elton, and his death could inject some much needed pathos into the series' post-apocalyptic proceedings. With only four episodes left in The Walking Dead: World Beyond's first season, Percy's days could be numbered.
If Percy isn't The Walking Dead: World Beyond's first casualty, maybe his uncle will be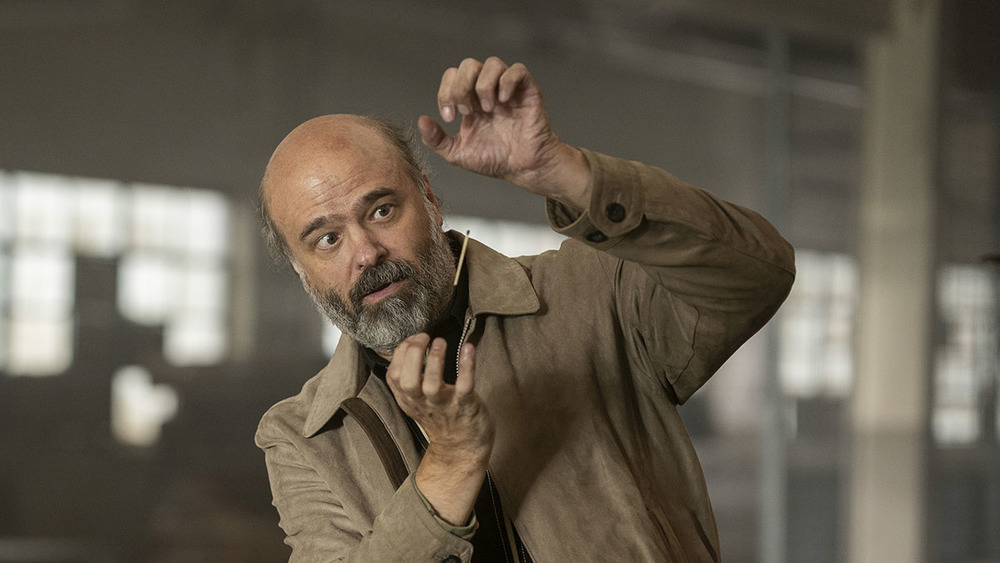 AMC
Of course, Percy, who's played by Rise and Doom Patrol veteran Ted Sutherland, didn't come on the scene alone. He has an uncle named Tony, who helped the teenage con artist trick World Beyond's young heroes in an attempt to make off with their supplies. (Don't worry — Percy and Tony had a change of heart, and for now, everyone's doing just fine.)
As such, some members of the audience have decided that Tony, not Percy, is the one marked for death. "If [Percy] doesn't die it will at least be his magician uncle," one commenter says. After all, the actor who plays Tony, Scott Adsit, is a big name — you probably know him best as 30 Rock's Pete Hornberger, the voice of Big Hero 6's Beymax, or the co-creator of cult comedy Morel Orel — and it seems unlikely that he'll stick around for more than a guest appearance.
At the end of the day, however, fans are just itching for someone to bite the dust. "These kids need to see someone ripped apart in the most horrific way possible," one comment reads. Ultimately, people probably shouldn't worry too much. This is The Walking Dead, after all. Sooner or later, someone is going to bite the big one — in as gruesome a way as possible.