The Real Reason Kate Mara Agreed To Cameo In Iron Man 2
Sometimes small roles in the Marvel Cinematic Universe turn into recurring characters across the various films and TV series, like when Clark Gregg's Agent Phil Coulson began as a character in Iron Man, turned into a fan favorite in The Avengers, and eventually got his own show, Agents of S.H.I.E.L.D. Other times, it's a one and done cameo. Actress Kate Mara fell into this second category with her Iron Man 2 character, despite hoping for more.
Known for her role as journalist Zoe Barnes on House of Cards, Kate Mara is now starring in Hulu's new series A Teacher. It's been a full 10 years since she was in the MCU, so you might have forgotten her small cameo role in Iron Man 2. She plays a U.S. Marshall, who Tony Stark (Robert Downey Jr.) unabashedly flirts with even as she serves him a subpoena, ordering him to appear before the Senate Armed Services Committee. The whole scene is under a minute, but it made quite an impression on some fans.
Mara hoped the character would return in future MCU films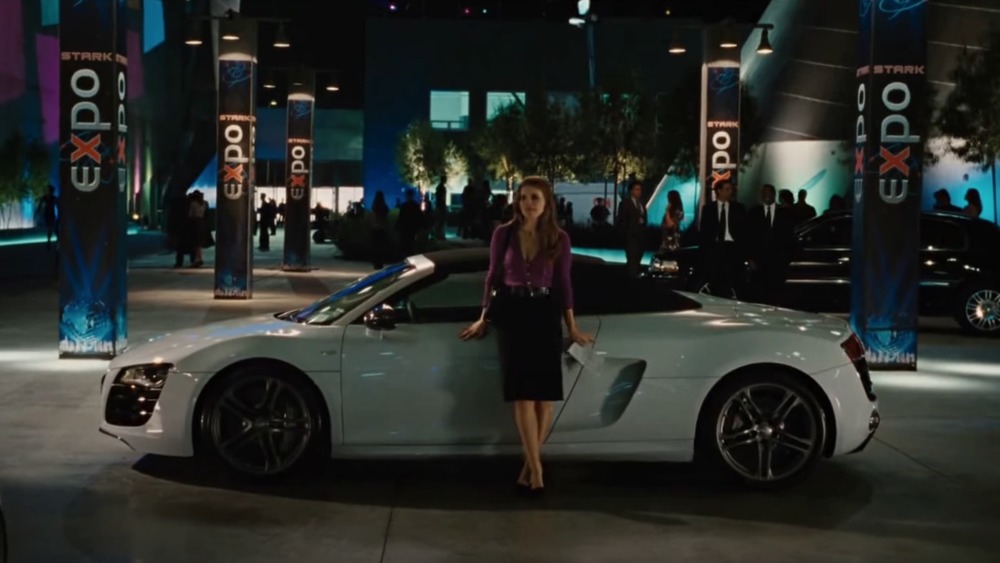 Paramount Pictures
At that point, the MCU was a fledgling idea still in Phase 1, a far cry from the sprawling 23-film story that Disney would ultimately flesh out. At the time, there was still the possibility of Mara's character making a reappearance later on. The idea of the role turning into something more substantial down the line was part of why Mara took it in the first place, she told Collider.
"It wasn't a promise, but it was definitely something that was hinted at to me," she said, "So that's the reason why I even took the meeting was because I thought, 'Well, if there's a chance of it, why not spend an evening working with Robert Downey Jr. and Jon Favreau? Great. I love them both. They're amazing. It'll be a good experience.'"
Unfortunately, Mara's Marshall has yet to make a second appearance. She told Collider, "It ended up being nothing more than that, but it really was fun. And we were shooting until like four in the morning. But yeah, it's a weird cameo that turned into really nothing. But I don't mind."
She did end up being in a non-MCU Marvel movie, as Susan Storm in 2015's underwhelming Fantastic Four, but harbors some regrets about it. However, since the Fantastic Four have passed into Disney's hands, a rebooted version of the super team will be joining the MCU after all — likely without Mara. 
Although, who knows what could happen considering Marvel's shocking casting choices for the untitled Spider-Man 3. If there's one thing the MCU has, it's space for just about everyone in Hollywood.