Quentin Tarantino's Once Upon A Time In Hollywood Is Being Turned Into A Book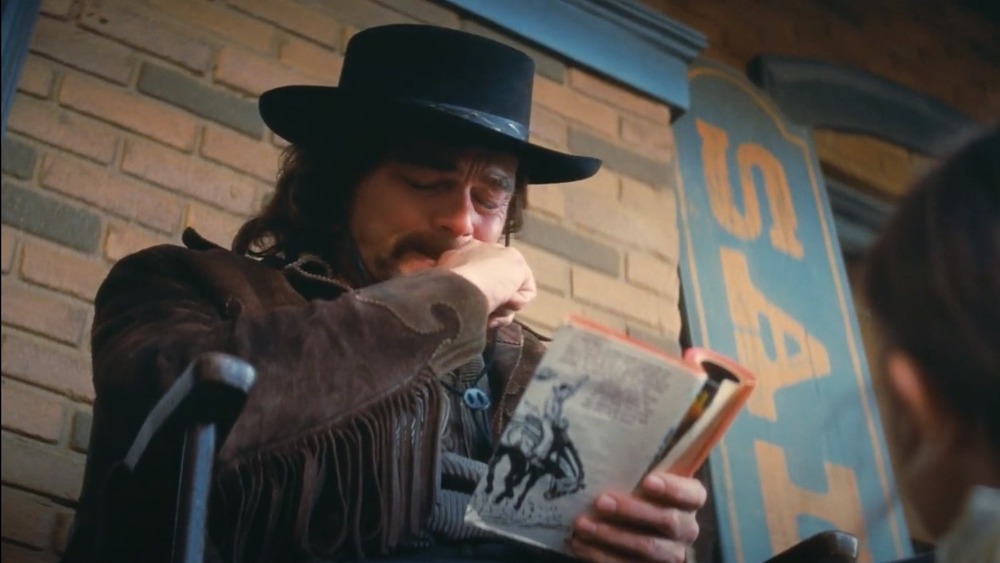 Sony Pictures
Once Upon a Time in Hollywood was one of the most talked about movies of 2019, inspiring all the critical fanfare and pearl-clutching characteristic of a new Tarantino release. But if there was one aspect of the film that audiences uniformly disliked, it was the fact that, at just two hours and 40 minutes long, it was just too darned breezy. "Why didn't this movie take several afternoons to finish?" viewers cried. Well, now it can.
That's because Quentin Tarantino has just inked a deal with the Harper imprint of HarperCollins, setting him up to pen two new books for the publisher. One of the two will be a novelization of Once Upon A Time In Hollywood, which will be Tarantino's first novel.
"In the seventies movie novelizations were the first adult books I grew up reading," Deadline quoted Tarantino as saying. "And to this day I have a tremendous amount of affection for the genre. So as a movie-novelization aficionado, I'm proud to announce Once Upon A Time In Hollywood my contribution to this often marginalized, yet beloved sub-genre in literature. I'm also thrilled to further explore my characters and their world in a literary endeavor that can (hopefully) sit alongside its cinematic counterpart."
A Once Upon A Time In Hollywood novelization is worth getting fired up about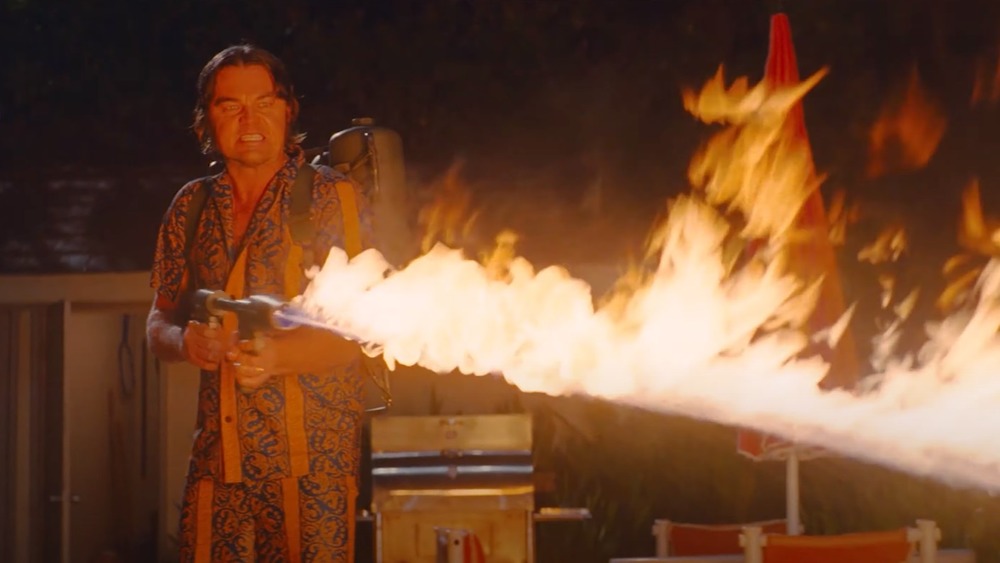 Sony Pictures
Tarantino's novelization promises to be a deep dive into the semi-historical narrative introduced in Once Upon a Time in Hollywood, offering looks into the pasts and futures of the film's protagonists. Figures from show business history are mentioned in the synopsis, including Peter Fernandez (the voice of Speed Racer) Pete Duel of Alias Smith and Jones, and Burt Reynolds, the latter of whom was set to appear in the original movie before his passing in 2018. It's scheduled for publication in summer of 2021, with a special edition hardback to follow in the fall.
The second Tarantino book, Cinema Speculation, will be nonfiction, and is described as a "deep dive into the movies of the 1970s, a rich mix of essays, reviews, personal writing, and tantalizing 'what if's,' from one of cinema's most celebrated filmmakers, and its most devoted fan."
The world of Once Upon a Time in Hollywood may continue even after the novelization is released. Within the universe, Leonardo DiCaprio's character Rick Dalton stars in a low-budget television series called Bounty Law. Tarantino has claimed to have written several episodes of the fictional program, and made noises about directing them as a limited series. It could be the start to an entire cinematic universe, so buckle up.