The Sci-Fi Series Altered Carbon Fans Need To Explore Next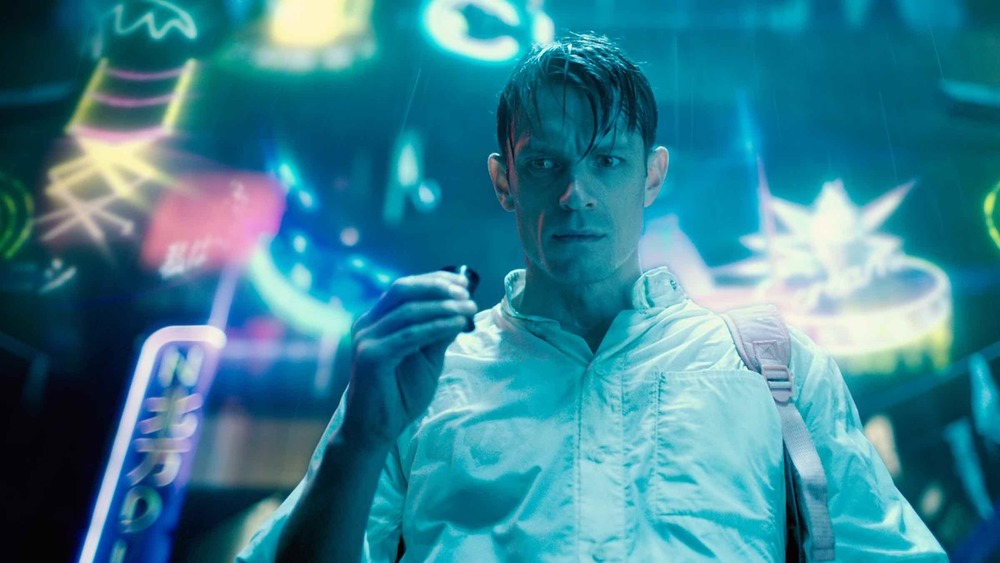 Netflix
Fans of Netflix's science-fiction series Altered Carbon have been left with a huge void in their lives after the show's cancellation. The series, which premiered its first season in February 2018, is based on the book series of the same name by author Richard K. Morgan. The story follows a man named Takeshi Kovacs, who is reborn in a new body called a "sleeve" in order to use his skills as a super soldier to solve the murder of a rich member of society.
Set in a very futuristic dystopian world, the people of Altered Carbon can transfer their consciousness in a "stack" to different bodies, essentially allowing for immortality — as long as you have the money to pay for it. Because of this, the show was free to switch up its lead, with Joel Kinnaman playing Kovacs in the first season and Anthony Mackie in the second. Will Yun Lee also played an older version of Kovacs, mainly shown in flashbacks. The extended cast included Renée Elise Goldsberry, Chris Conner, and Dichen Lachman, among others.
Despite a detailed mythology, a devoted fanbase, and a good response from critics, the series joined a boatload of other Netflix series getting the axe in 2020, with the cancellation of Altered Carbon announced in August. In the wake of this news, fans have come together to suggest new movies and shows to check out next, including one huge HBO sci-fi hit: Westworld.
The HBO series Westworld is a must-watch for Altered Carbon fans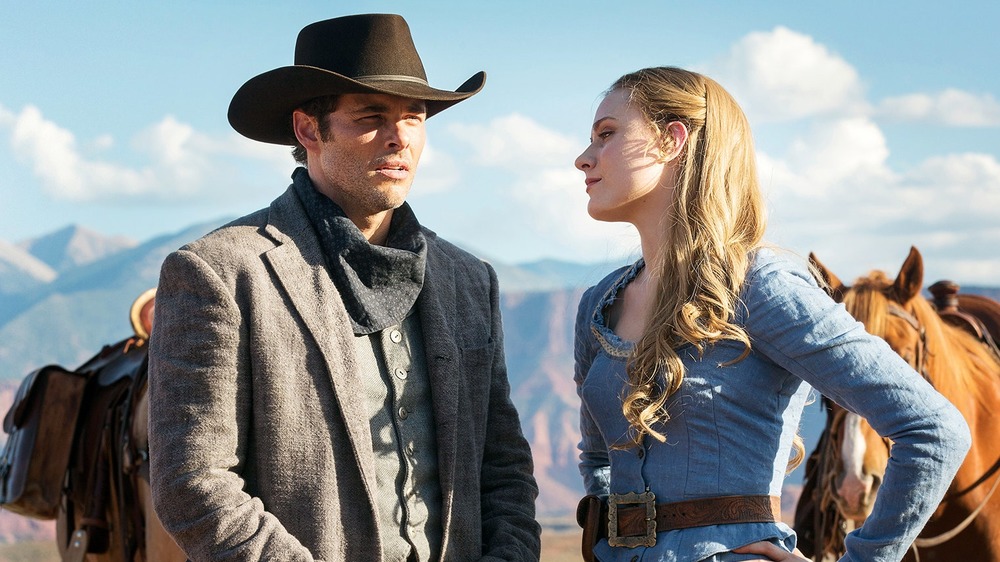 HBO
Since 2016, Westworld has had three successful seasons, with a fourth on the way. The show is based on the 1973 film of the same name, set in a futuristic theme park that allows guests to interact with life-like android "hosts" in a Wild West-themed land. This utopia is destroyed when one of the androids malfunctions, triggering a series of events that leads to the hosts gaining self-realization, wanting to escape and earn the freedom to live their own lives.
The HBO series stars Evan Rachel Wood, James Marsden, Ed Harris, Thandie Newton, and Jeffrey Wright, with many other familiar faces introduced along the way. Westworld's story has expanded a lot in the first three seasons, introducing viewers to the futuristic world that has facilitated the creation of the park.
With such high production value (similar to Altered Carbon), it usually takes around two years for Westworld to produce a new season, so expect season 4 to premiere sometime in 2022 (or later, given the uncertainty surrounding TV production for some time to come). The show has already won a handful of Emmys, most notably Thandie Newton's for Outstanding Supporting Actress in a Drama Series.
Westworld and Altered Carbon share style and themes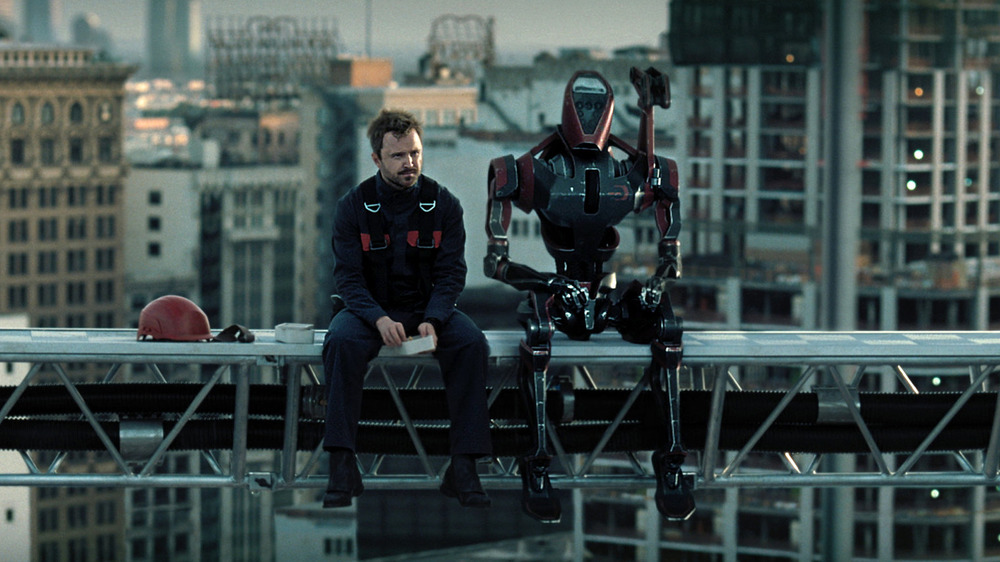 HBO
Beyond both shows being highly stylistic science-fiction series, Altered Carbon and Westworld share many themes. One fan of both shows explained on Reddit that they originally found Altered Carbon through the suggestion of fans of Westworld, who highlighted the two shows' similar subject matter.
Set in drastically advanced futures, both series delve deep into the positives and negatives of intense technological advancement. With the ability to ensure immortality and create robots that look and feel like humans, the characters challenge what is morally acceptable. In Altered Carbon, despite all of this advancement there is an even bigger divide between the rich and the poor, with the latter treated as disposable. Looking at Westworld, this same idea is explored through the hosts. They look like humans and act like humans, but can they really feel and want like humans? This then brings up the question of the treatment of hosts and their position in society. When technology is abused for personal gain, the darkest parts of humanity shine through.
Both shows are rich in mythology and character. Fans have the same devotion to Westworld as they do to Altered Carbon, with many theories circulating about what exactly is going on, as the show has become infamous for its surprising twists and turns. Though it might not exactly fill the Altered Carbon-sized hole in fans' hearts, Westworld is a fantastic show to dive into next.