The Crown Season 4 Highlights A Long-Running Buckingham Palace Problem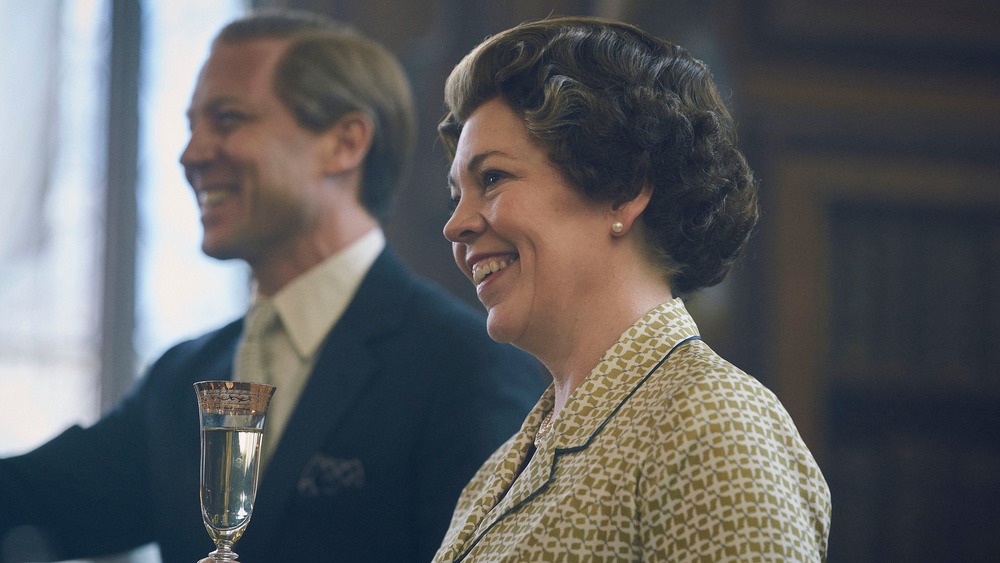 Netflix
Contains mild spoilers for The Crown season 4
Blink and you'll miss it: The Crown's season 4 shows the royal residence Buckingham Palace's little rodent problem in its subtle details. 
While sitting in one of the Palace's extravagant sitting rooms, the Queen Mother (Marion Bailey) misses the mouse that darts across the room. And if you were more engrossed by what must be the ghost of Margaret Thatcher (Gillian Anderson), you probably missed it, too. It's only a second, and the Queen Mother doesn't comment on it, but mice in the real Buckingham Palace have headlined tabloids before.
If you've been paying close attention, you'll know this isn't the first time The Crown showed a mouse in the Palace. Back in the very first episode of the show, there's a glimpse of two in the kitchen: one dead and one alive. Apparently, rodents running about has been a long-running problem at Buckingham Palace that dates back at least to King George IV. According to an anonymous source from The Sun, there were even mouse sightings in the Palace kitchens as recently as last year.
Mouse or rat, they've been running around Buckingham Palace for a while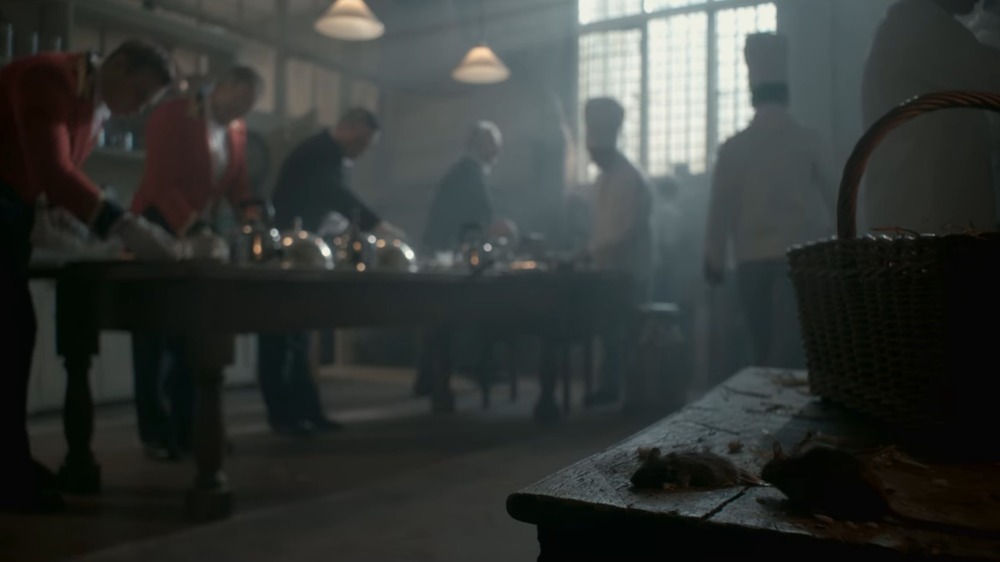 Netflix
The Crown hardly marks the first time a television show has depicted Buckingham Palace as having rodents as residents. Another royal show, the British historical drama Victoria, features a scene in which a bunch of rats scurry all over Queen Victoria's (Jenna Coleman) birthday cake, but the series reveals this moment was merely a plan orchestrated to make Victoria seem completely mad. According to Time, it was certainly fiction as well.
However, there are accounts of rodents in the Palace in real life. According to The Telegraph, during World War II, bombs were scaring rats so much that they were running out of the Palace. Queen Elizabeth I (the Queen Mother) was so terrified of being abducted by Nazis that she took to the gardens to practice her shooting, aiming for the skittering rodents.
Many years later, there was a mouse running around Buckingham Palace when President Barack Obama and First Lady Michelle Obama first visited in 2011 (via Insider). When warned about the mouse, Obama reportedly said, "Don't tell the First Lady."
It seems Buckingham Palace could learn from 10 Downing Street, the Headquarters of the United Kingdom's government. They have a Chief Mouser to the Cabinet Office — a cat named Larry. Meanwhile, The Crown has only two more seasons to rid the Palace of its rodents.