Jude Law Reacts To Johnny Depp's Fantastic Beasts Exit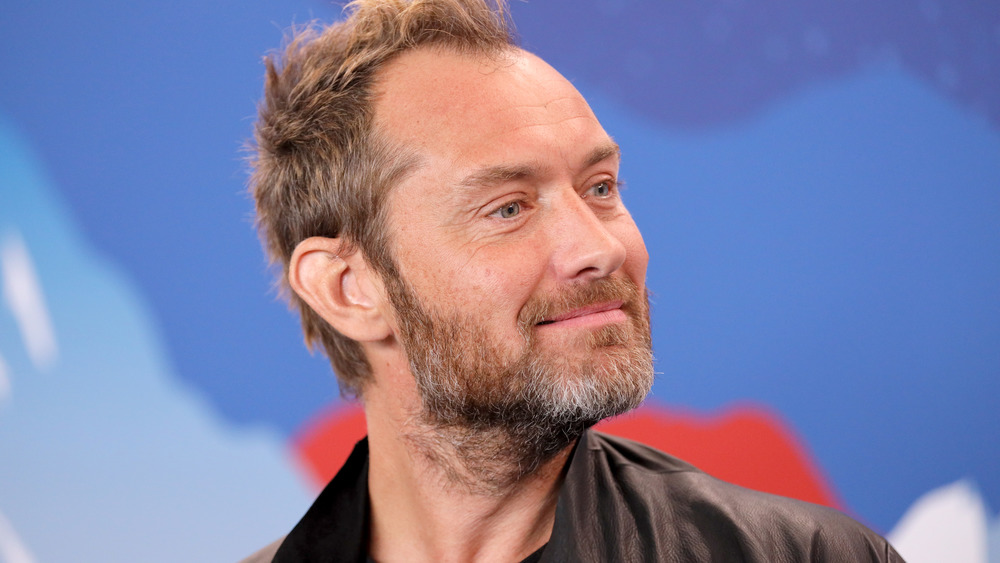 Rich Polk/Getty Images
There were many reasons to be excited when it was announced that a prequel film series set in the Harry Potter universe was in the works. The first film – Fantastic Beasts and Where to Find Them, released in 2016 — was filled with magical Easter eggs and provided another fun adventure that hinted at where the wonderful Wizarding World stories could go in the future. 
Then, Fantastic Beasts: The Crimes of Grindelwald came out in 2018. It was considered by many critics to be a step down in quality for the franchise, and it was dogged by controversy concerning the casting of Johnny Depp as the dark wizard Gellert Grindelwald. For years now, there have been allegations that Depp assaulted his ex-wife Amber Heard over the course of their marriage, causing many to be outraged that Depp appeared at the very end of Fantastic Beasts and Where to Find Them and was brought back for The Crimes of Grindelwald. In early November 2020, Depp lost a case against New Groups Newspapers, specifically The Sun, which previously described him as a "wife beater." Just a few days after that news broke, Depp announced he had been let go from Fantastic Beasts 3.
It's a major development, especially considering how studio Warner Bros. already started production on the sequel when the news was announced. It may be a while until we hear who will end up replacing Depp as Grindelwald, but that isn't stopping other individuals associated with the movie from speaking out. Jude Law, who plays young Albus Dumbledore in the Fantastic Beasts franchise, recently sat down for an interview with Entertainment Tonight, during which he spoke about Depp's departure. The general consensus from Law seems to be that the show must go on. 
'You defer to the studio' in this situation, says Jude Law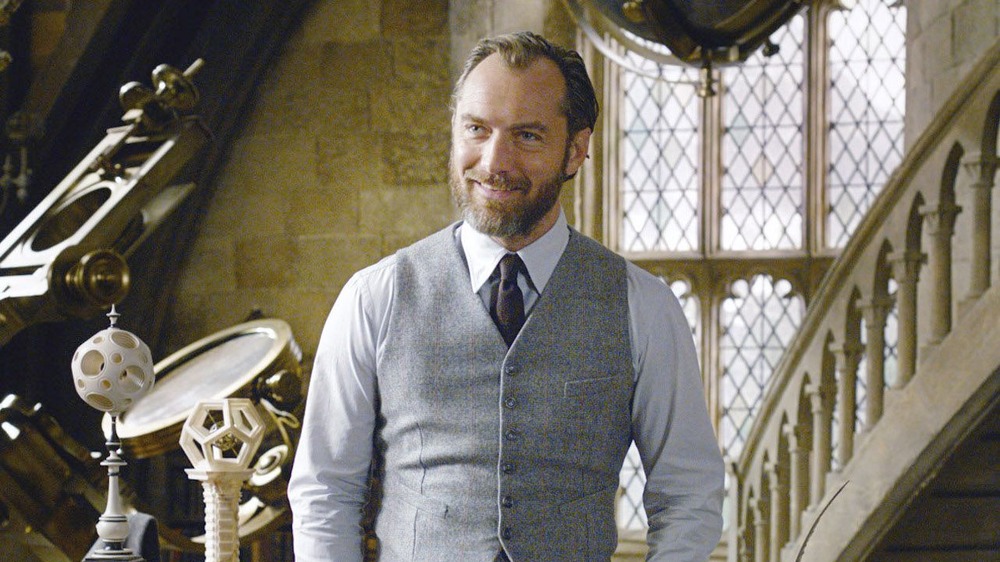 Warner Bros. Pictures
Law spoke to ET to promote his new drama The Nest, in which he co-stars with Carrie Coon. Naturally, the conversation shifted to discuss the biggest project Law has in the works: Fantastic Beasts 3. "It's an enormous film, and there are many, many layers to it. It's probably one of the biggest productions I've ever worked on," Law said of the upcoming film. Then, speaking more directly about Depp's departure, Law told ET, "And in a situation like this, you defer to the studio. That's all you can do. Because you have to turn up and play your part."
It's a very analytical response from Law, who isn't about to dive into the minutiae of the allegations against Depp. Instead, it appears that Law is looking at the situation like another job, and he's trusting that his bosses made the right call in letting Depp go.
Later, Law did open up about how strange the situation was compared to other projects he's worked on. "It was unusual for me because, in fact, on this particular role, Johnny had actually only done a day's filming, I think, on his own," said Law. That one scene turned out to be a great payday for Depp, who made at least $10 million for shooting a single scene as per a "pay or play" clause in his contract, which states he makes money regardless of what happens to the film. 
"In a franchise like this, it's the studio and the company that make the big decisions," Law went on to say. "And you have to go along with those, because we're just a member of the team." 
It remains to be seen whether Fantastic Beasts 3 can course-correct the franchise. Depp's presence was just one issue fans had with the last installment, so we'll just have to wait and see when the film comes out in 2022.