The Beloved Holiday Trilogy You Can Watch On Disney+ Right Now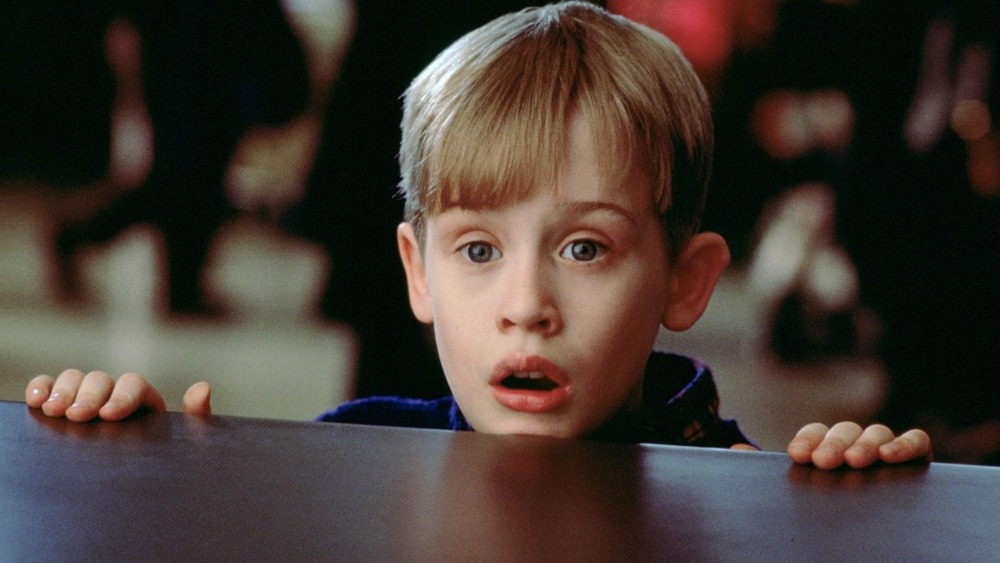 20th Century
With the weather getting chillier and Christmastime rapidly approaching, and, on a less positive note, COVID-19 cases rising, 'tis the season for staying indoors, keeping warm, and unwinding with a good TV show or movie. If 2020 has proven anything, it's that streaming services are a saving grace at times like these, with plenty to watch across platforms like Netflix, Hulu, Peacock, and, of course, the highly successful Disney+. With a catalog containing decades-worth of media to consume, there's something for every member of the family to enjoy, and its seasonal offerings are especially plentiful this time of year.
Boasting movies like The Nightmare Before Christmas, Hocus Pocus, and Disney Channel originals such as Halloweentown and Twitches, Disney+ proved itself as the place to be for family-friendly Halloween screenings, but with the day of trick or treating long gone, what does it have in store for those preparing to trim the tree or create gingerbread houses? Unsurprisingly, its selection of holiday-themed features knows no bounds, including such titles as 1947's Miracle on 34th Street and the Tim Allen-led comedy The Santa Clause. However, the true cornerstone of its holiday collection is actually a trilogy that arrived courtesy of Disney's merger with Fox.
Celebrate the holidays with the Home Alone trilogy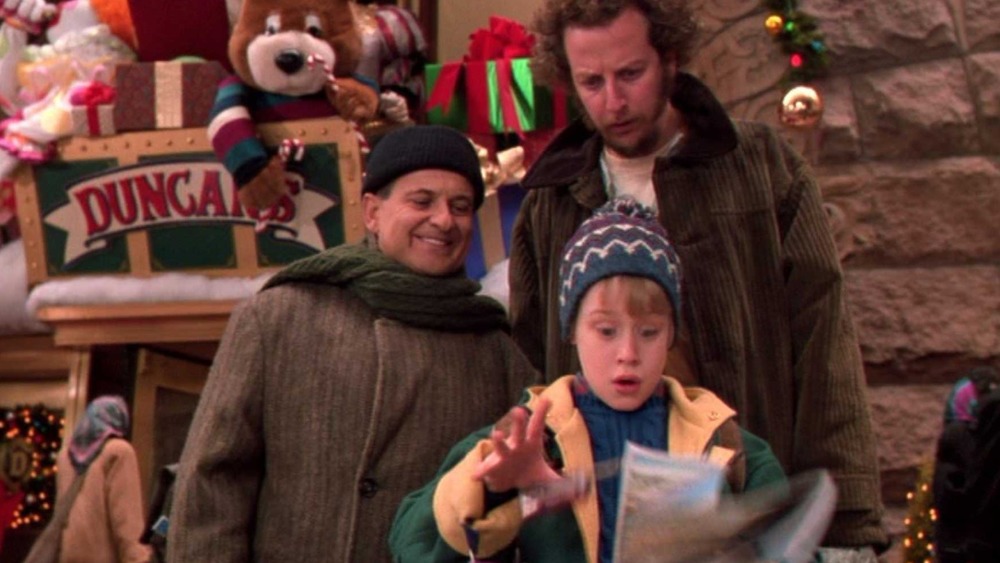 20th Century
Arriving in 1990 under the creative direction of producer John Hughes, the first Home Alone film immediately made a splash and quickly rose to the top of holiday must-watch lists everywhere. Between Macaulay Culkin's portrayal of the clever-beyond-his-years Kevin McCallister, Joe Pesci and Daniel Stern's hilarious chemistry as the villainous (but not that bright) Wet Bandits, and a healthy dose of Hughes' signature comedic touch, it's no wonder the film went on to spawn a myriad of sequels over the years, the first two of which are also available to stream on Disney+.
Following Home Alone's massive success, Home Alone 2: Lost in New York hit theaters in 1992, once again pitting Kevin against his thieving adversaries. This time, however, he wasn't defending his home from them, but Mr. Duncan's (Eddie Bracken) toy store that they plotted to rob on Christmas Eve. Much like the first film, the sequel is very well-regarded and is credited for its incredibly touching tale about the real meaning of the holidays. On that criteria alone, it's more than worthy of a Christmastime watch.
Even though it isn't as recognizable as its predecessors, Home Alone 3 from 1997 is just as worthwhile to check out to round out the trilogy. The first in the franchise to not include Culkin, Pesci, or Stern, the film stars Alex D. Linz as 8-year old Alex Pruitt who's left to defend his house from a cunning group of four burglars aligned with a North Korean terrorist organization. It may sound like a slight departure from those that came before it, but rest assured, Home Alone 3 manages to stick to many of the series' hallmarks for a fun viewing experience.
If you're in the market for a handful of entertaining and heartwarming flicks to conjure up some positive energy this holiday season, it doesn't get any better than the Home Alone trilogy. Given they're currently eligible from streaming on Disney+ right now, it's never been easier to access these classics from the comfort of your own living room.