What Yellowstone Fans Noticed About The Show's Drug Disclaimer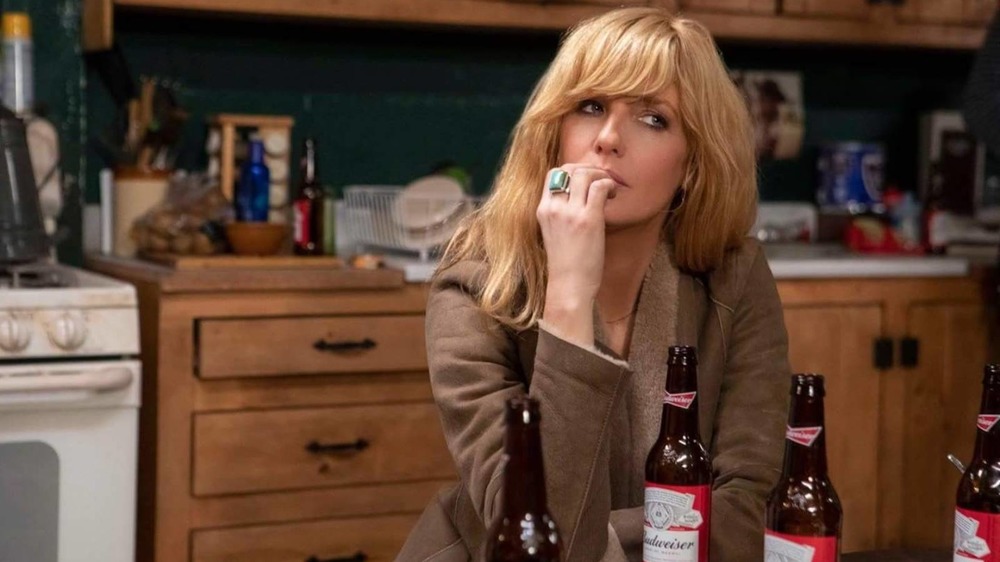 Paramount Network
Contains spoilers for Yellowstone season 3
Yellowstone is no stranger to mature themes. 
Over the show's first three seasons, fans have been treated to sex, violence, and all kinds of naughty language. Season 3 ended with a bunch of the main characters getting shot at and blown up with mail bombs to the point that we won't even know if they made it out alive until season 4 comes out, likely next summer. It's safe to say this is a show you shouldn't watch with the kids or anyone else with somewhat delicate sensibilities. 
Yellowstone makes it abundantly clear what you're about to get into, as evidenced by the fact the very first scene in the entire series shows the aftermath of a horrendous car crash during which John Dutton (Kevin Costner) has to put down an injured horse. Horse executions have actually become a bit of a running motif. It's not for the faint of heart, and the show even opens each episode with a disclaimer warning viewers about the sundry types of bad behavior forthcoming — including drug use? That little detail apparently has a lot of fans pretty confused. 
Fans haven't seen much in terms of drug use on Yellowstone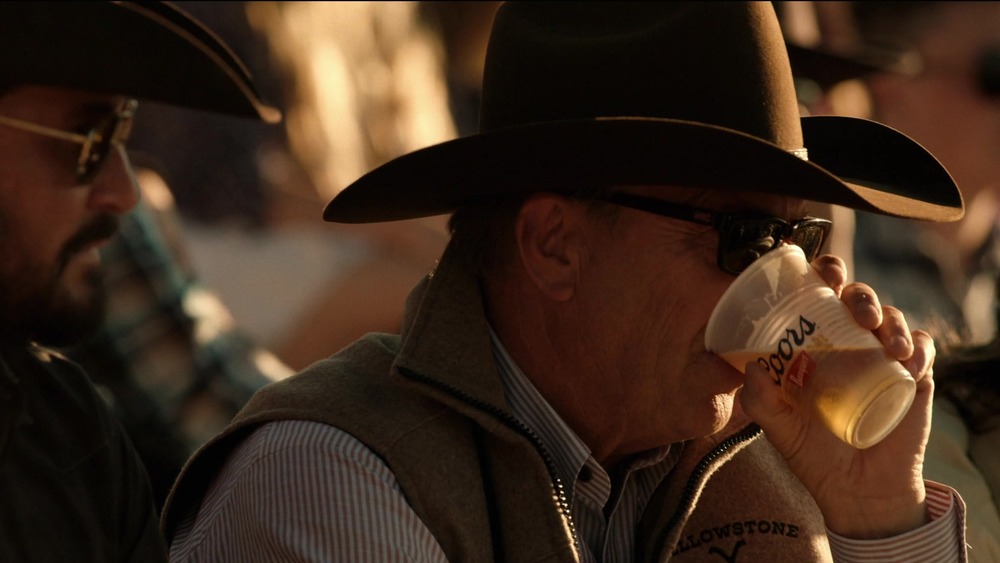 Paramount Network
Redditor u/electron_burgundy recently posted a thread about the disclaimer: "I keep waiting for the drug use. They're lying to us! Otherwise, great show!" The discussion that follows seems to confirm that there really hasn't been a ton of drug use throughout the show's three seasons to warrant a disclaimer before every single episode. 
Fans of the show rack their minds trying to come up with instances of drug use outside of smoking and alcohol, a vice many Americans can relate to in the time of pandemic. Redditor u/pattypubg brings up, "The meth dealers in [Jimmy's] story line that's the only thing I can think of." Other Redditors bring up how Beth used to take prescription medication, and how some characters have smoked marijuana on an occasion or two, but all of these instances are few and far between. Jimmy's meth plot line and Beth popping some pills are minor parts of the show, and it certainly wouldn't seem to necessitate having a disclaimer all the time. 
At the end of the day, the disclaimer's no big deal, and fans on Reddit seemed to just want to have fun with the warning like when u/electron_burgundy mentions, "Maybe they're priming us for season 4 where Jamie goes full on Scarface with a pile of coke on his desk." 
While unlikely, anything could happen on Yellowstone season 4 now that the fate of the Duttons is up in the air.