What This Yellowstone Season 3 Callback Scene Might Mean For Rip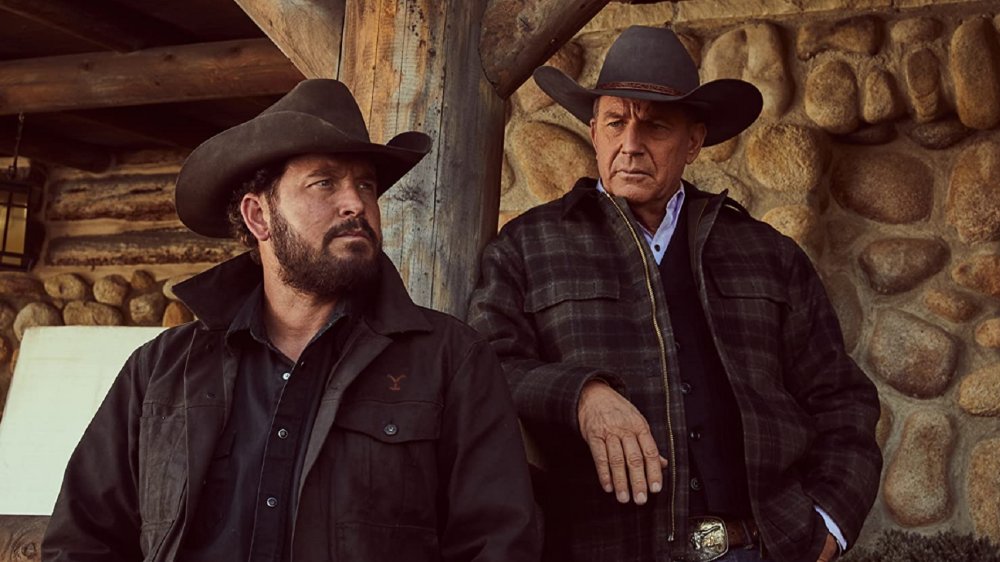 Paramount Network
Contains spoilers for Yellowstone season 3

Yellowstone season 3 ended with a quite literal bang — or rather, several. Paramount Network's beloved neo-Western drama went into its hiatus with a coordinated attempt on the lives of no less than three members of the Dutton family. With bullets raining on John (Kevin Costner) and Kayce (Luke Grimes) and a bomb attack on Beth (Kelly Reilly), the show's central family is heading into season 4 with only its black sheep, Jamie (Wes Bentley), safe and sound.
Regardless of who survives and what will be left of them, one thing is certain: There will be plenty of vultures circling the Duttons' massive Yellowstone Ranch. Apart from the family's longtime adversaries such as Chairman Rainwater (Gil Birmingham), season 3 also introduced us to the villainous financial power player Roarke Morris (Josh Holloway), who has big plans for southern Montana. Of course, common sense would dictate that should John, Kayce, and Beth all perish from their respective assassination attempts, the Dutton family ranch would fall under Jamie's control.
Some fans, however, suspect that the show might head in an entirely different direction, one that benefits Rip Wheeler (Cole Hauser), the Duttons' loyal henchman and ranch foreman. Thanks to his close association with the Duttons and relationship with Beth, the burly man is virtually family, too. In fact, some believe that Rip's potential fate in season 4 is revealed by a very particular scene in the season 3 finale. 
Rip's scene with the dying horse in the season finale might be a nod to the first scene of the show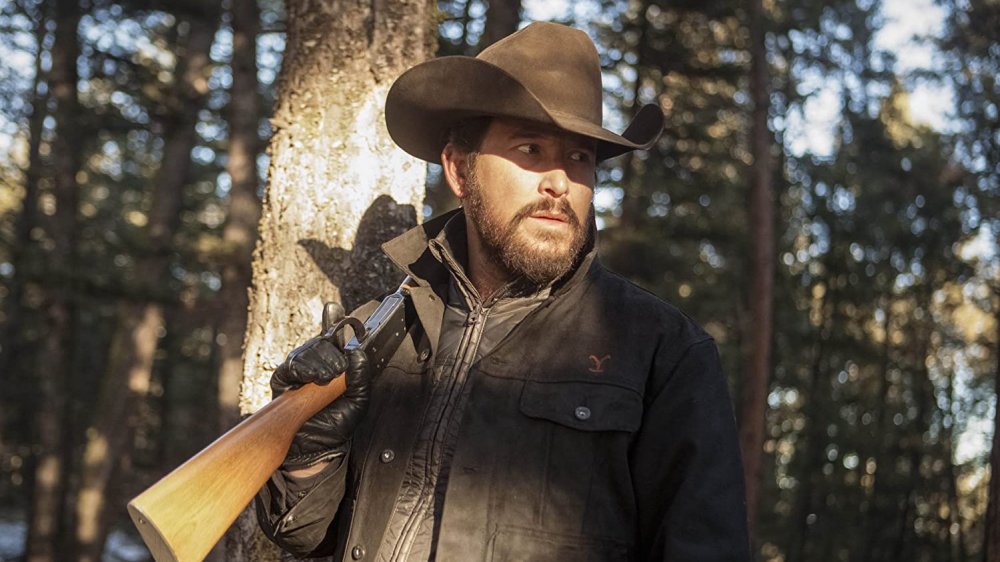 Paramount Network
As the season 3 finale comes to a close, Rip is royally oblivious to the war flaring up violently on three fronts. He's been busy, you see, digging up his mother's corpse to acquire a ring he wants to give Beth. We'll have to wait and see if Beth has any fingers left to wear that ring after the bombing in the final moments of season 3. 
On his way back from this healthy mother-son activity, Rip sees a mortally wounded horse and reluctantly puts it out of its misery, stating: "I'd rather kill a thousand men than shoot another horse." Some Eagle-eyed fans have pegged this moment as a callback to the very first scene of the show, in which John is forced to shoot a horse after a bad car crash. 
As one Reddit thread speculates: "Did the scene with Rip and the horse make anyone else think he will be truly taking over the ranch in season 4? If John were to die or take a huge step back, it would make sense with Kayce's government work. That scene seemed like a callback to the first scene of the show, with John shooting the horse after the wreck." 
It's intriguing to think that Rip's horse scene may be a "passing of the torch" moment signifying that he — arguably the most capable rancher in the show after John Dutton himself — might take over the Yellowstone Ranch, should the Dutton patriarch be put out of commission by several bullets in the chest. Then again, maybe the scene simply signifies that Rip will be fully prepared to shoot his way through a thousand men to get his hands on whoever was stupid enough to attack the Duttons. After he finds out what happened, things are going to get pretty ugly.
So many questions, and so few answers. Yellowstone season 4 can't arrive soon enough.