Why Felix From The Liberator Looks So Familiar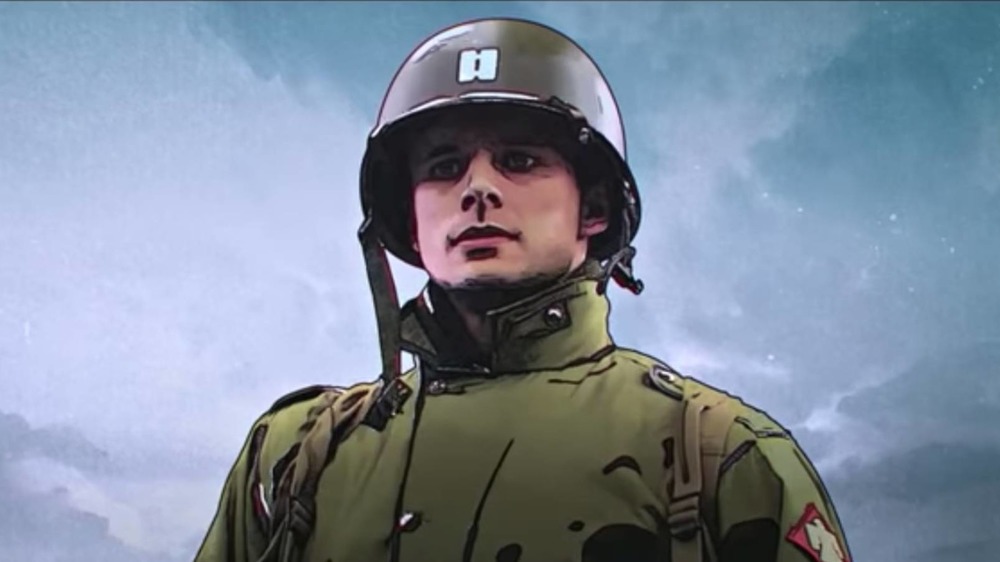 Netflix
On Veterans Day 2020, Netflix released a special miniseries honoring the legacy of the brave soldiers who fought for the United States during World War II. The Liberator follows the 157th Infantry Regiment as they land in Sicily and spend roughly 500 days making their way into Germany, battling Nazi forces throughout their odyssey. 

It's already proven to be a massive hit for the streaming service, cracking Netflix's Top Ten shortly after being released. The gripping true story has been rendered via rotoscoping animation for a distinct look unlike any other war movie or TV series ever made. To achieve this distinct aesthetic, the production utilized live-action performances from actors, and as such, you may find yourself thinking these "cartoons" look a little familiar. 
That's certainly the case with Felix Sparks, played by Bradley James. He's had a number of high-profile roles in various television shows from fantasy adventures to CW dramas. Here's where you might have seen Felix from The Liberator.
Bradley James got his big break on the BBC drama Merlin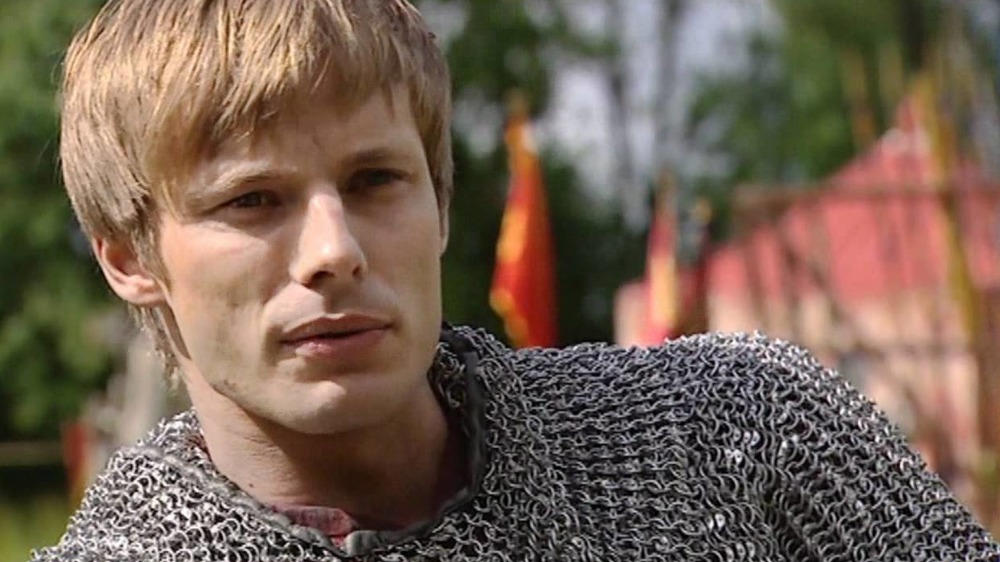 BBC One
Bradley James landed his first big break in 2008 when he was cast as Arthur on the BBC fantasy-drama Merlin. This adaptation of the legends of King Arthur offered a unique twist by framing the wizard Merlin, played by Colin Morgan, as the point-of-view character. As the show's protagonist, Merlin is tasked by the Great Dragon to protect young Arthur, for he's destined to unite Albion and bring magic back to Camelot. James played Arthur on all 65 episodes of Merlin, which is now available in its entirety on Netflix.
After Merlin ended in 2012, James didn't waste any time getting back onto TV screens, guest starring as J.G. Edgars in the Homeland episode "The Drone Queen." It proved to be a very promising start to what would be a lucrative career in television post-Merlin for the actor. 

Bradley James had roles on iZombie and Damien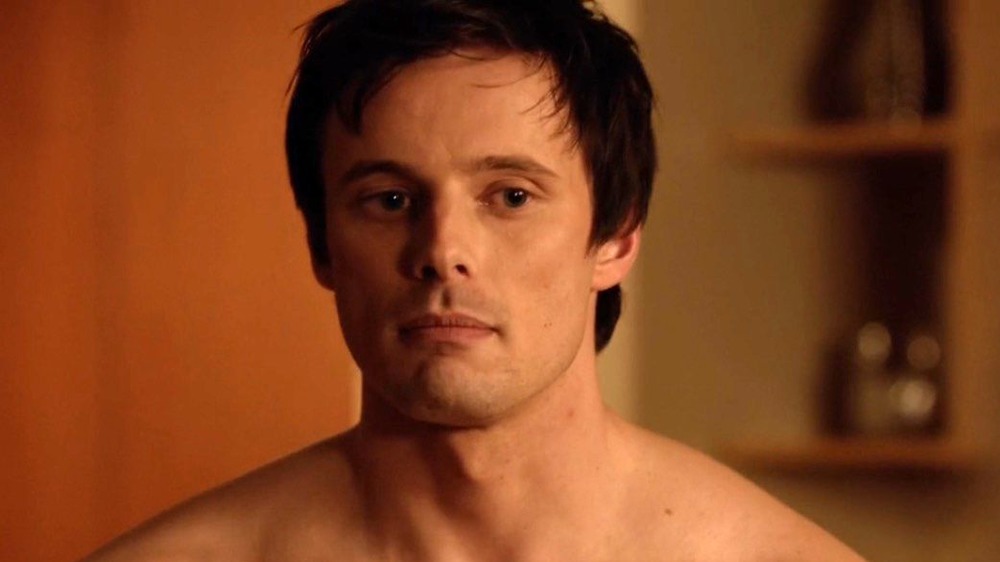 The CW
After Homeland, James could next be seen as Lowell Tracey throughout the first season of iZombie. He's one of the first zombies that Liv (Rose McIver) meets after she becomes one of the undead. The two have a "will they or won't they" romance over the course of several episodes, but shortly after Liv gets comfortable kissing him, he's unceremoniously killed off. 
James stayed within the horror TV realm for a while after iZombie, landing the titular role on A&E's Damien. Picking up after the events of The Omen, Damien (son of Satan) realizes he's the Antichrist and must navigate the conflict between his destiny and his more human emotions. James could also be found in a similarly spooky role on the big screen, playing Varga in 2016's Underworld: Blood Wars opposite Kate Beckinsale and Tobias Menzies.
Over the last few years, you might have seen him on TV shows like Bounty Hunters and Medici. However, he's really started to turn heads with his performance on Netflix's The Liberator. The AV Club's Toussaint Egan praises his performance, writing, "Bradley James is captivating as Lt. Col. Sparks." As such, don't be surprised if you start seeing Bradley James a lot more often across film and TV.