The Netflix Superhero Film That Could Be A Spiritual Sequel To Sharkboy And Lavagirl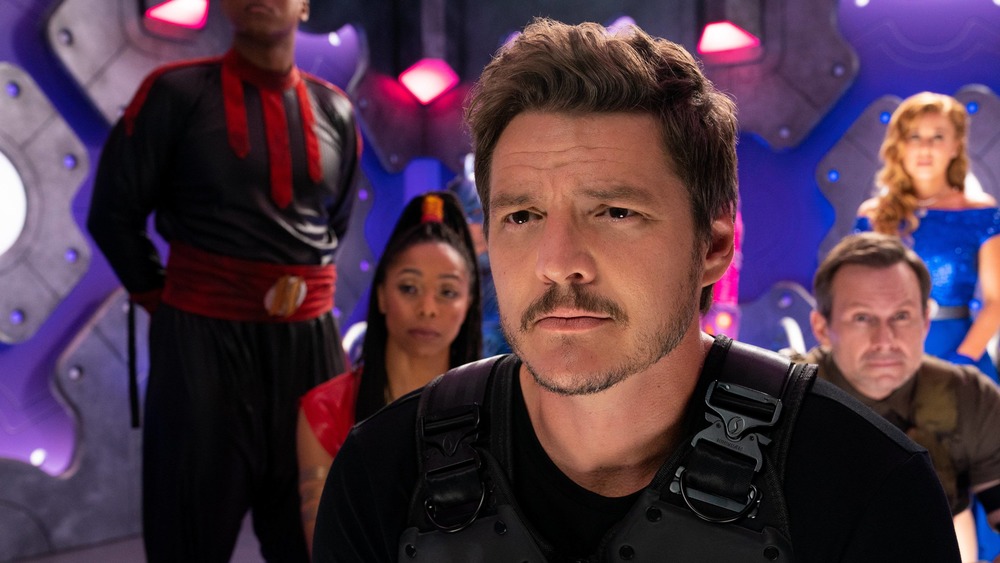 Netflix
Robert Rodriguez is one of the most eclectic directors working today. He'll go through R-rated features like From Dusk Till Dawn and Planet Terror to more blockbuster-friendly fare like Alita: Battle Angel, a movie for which fans are still clamoring for a sequel. 
That's not even getting into his kid-friendly content. A lot of fans may not have even realized Rodriguez is responsible for bringing us not just Spy Kids, but also 2005's The Adventures of Sharkboy and Lavagirl in 3-D.
Now, based on an exclusive report from Entertainment Weekly, Rodriguez's next project will be in the same vein as those latter movies. His newest flick, We Can Be Heroes, is set to debut on Netflix on January 1, 2021 (as per Netflix's Twitter page). While the film brings together an impressive cast consisting of Pedro Pascal (The Mandalorian, Wonder Woman 1984), Priyanka Chopra Jonas (Baywatch, Isn't It Romantic), and Boyd Holbrook (Logan, The Predator), it's actually more familiar than you may initially think. In fact, when asked by EW if the film could be considered a spiritual sequel to Sharkboy and Lavagirl, Rodriguez responded, "It could be." 
While the prospect of a new movie that brings back the vibes of Sharkboy and Lavagirl is sure to satisfy nostalgic fans of the 2005 film, Rodriguez provided some additional insights into what we can expect out of his latest project. 

Rodriguez talks about how it's the perfect time for him to make another family-friendly film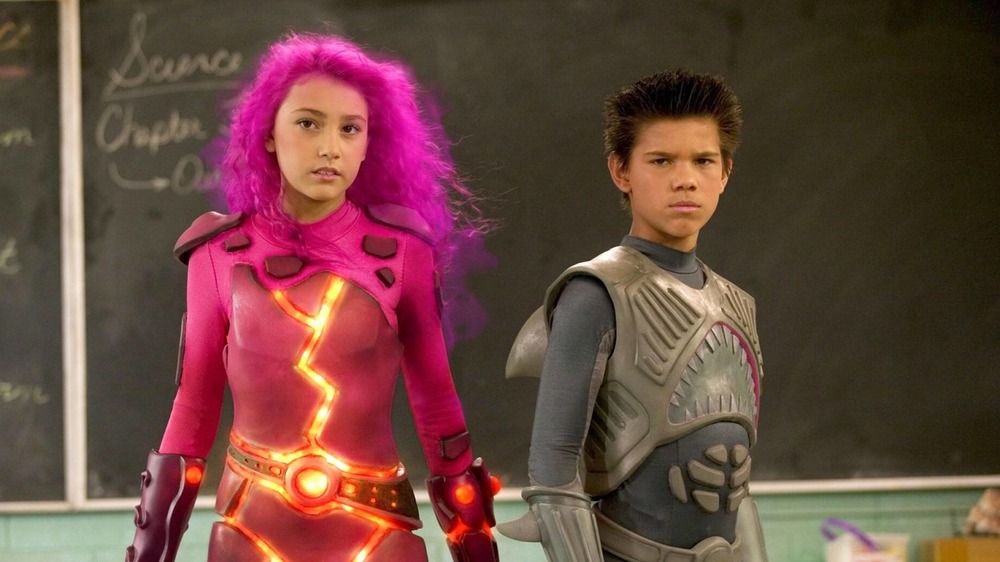 Sony Pictures Releasing
Production began on We Can Be Heroes back in 2019 (via Deadline), and it proved to be the perfect time for Rodriguez to get back into kid-friendly entertainment. The COVID-19 pandemic has forced numerous families to stay inside together, and it may stay that way a little while longer until a vaccine becomes available. For the time being, families need entertainment options which both kids and parents can enjoy, so Rodriguez told EW that there's been a lot of pressure to get back into kids' movies. As he puts it, "I've been getting calls from all kinds of studios: 'Reboot Spy Kids.' 'Reboot Sharkboy.' Of course they want to. They're all sitting at home with their kids."
Rodriguez inadvertently provided precisely what studios are looking for with this newest film, set to go directly to Netflix. The movie's plot involves a group of superheroes known as the Heroics, consisting of characters played by Pedro Pascal, Boyd Holbrook, and Christian Slater. One day, the group is kidnapped, and it's up to their children to save them. However, the kids are still learning how to user their superpowers, and they don't quite have the hang of them yet. 
While there's a lot of star-power in the film, Rodriguez took the time to mention how excited he was at the prospect of working with Pascal specifically, who plays a superhero named Marcus on the verge of retirement. "I've wanted to work with Pedro since forever. [Marcus] can be a badass if he needs to. He takes the glasses off, and he looks legit," Rodriguez explains. 
In any case, while any mention of Sharkboy and Lavagirl is sure to intrigue viewers, there's plenty to be excited about with these new superheroes, as well. Robert Rodriguez is one of the most popular Latino directors working in Hollywood today, and it will be exciting to see We Can Be Heroes when it drops on Netflix on January 1, 2021.