What Kevin Costner Finds So Difficult About Filming Yellowstone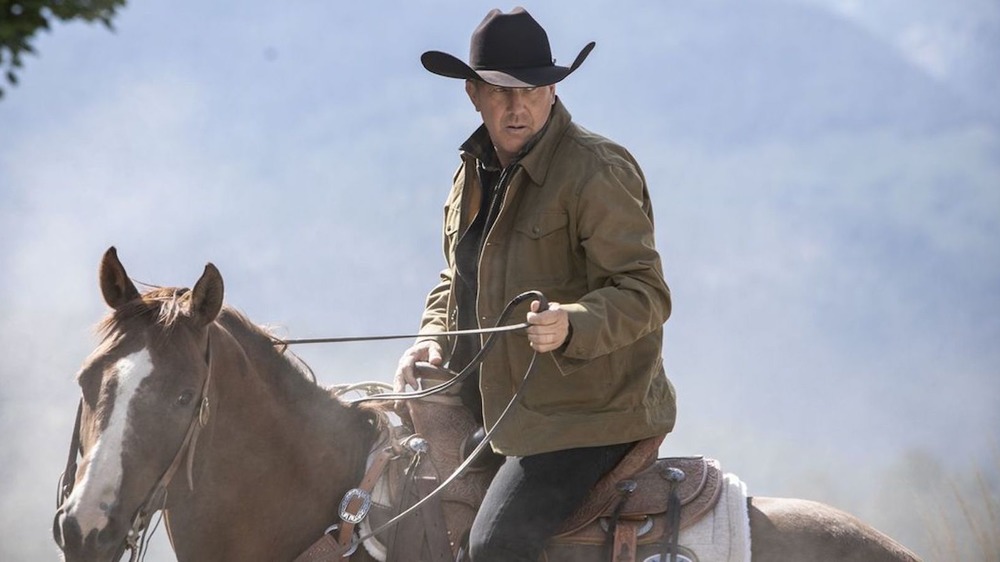 Paramount Network
After three white-knuckle seasons and more hair-raising twists than your average small screen melodrama, Paramount Network's daring neo-Western Yellowstone has already made quite an impression on the television landscape. With season four already shooting, and no line on the narrative horizon for series creator Taylor Sheridan and company, it's clear the saga is set to continue for many seasons to come. 
That should obviously come as great news for any and everyone involved with Yellowstone, from Sheridan on down to the horse wranglers tasked with getting series stars saddled up from one week to the next. But when one of your main actors is a legit Hollywood star of Kevin Costner's stature, the rules of television success don't entirely apply. And while Costner is, by all accounts, thoroughly enjoying his time on the series, he's also been quite vocal about having some issues with his first real gig in the world of television. 
It wasn't so long ago, in fact, that Costner vented to Indie Wire that he was no particular fan of being left in the dark about what lay ahead for his character from one episode to the next, let alone season to season. Given the way things broke for John Dutton and his ranching clan in the season 3 finale of Yellowstone, it's easy to imagine not knowing what's next really would complicate matters for an actor of even his ability. 
And while that will likely remain an issue moving forward, based simply on the nature of television production, it seems Costner has a new gripe about working on Yellowstone. No, he's not beefing with his co-stars. Nor is he complaining about screen time. Rather, Kevin Costner isn't particularly pleased that the new season of Yellowstone is shooting entirely on location.

Kevin Costner apparently doesn't like to be so far from home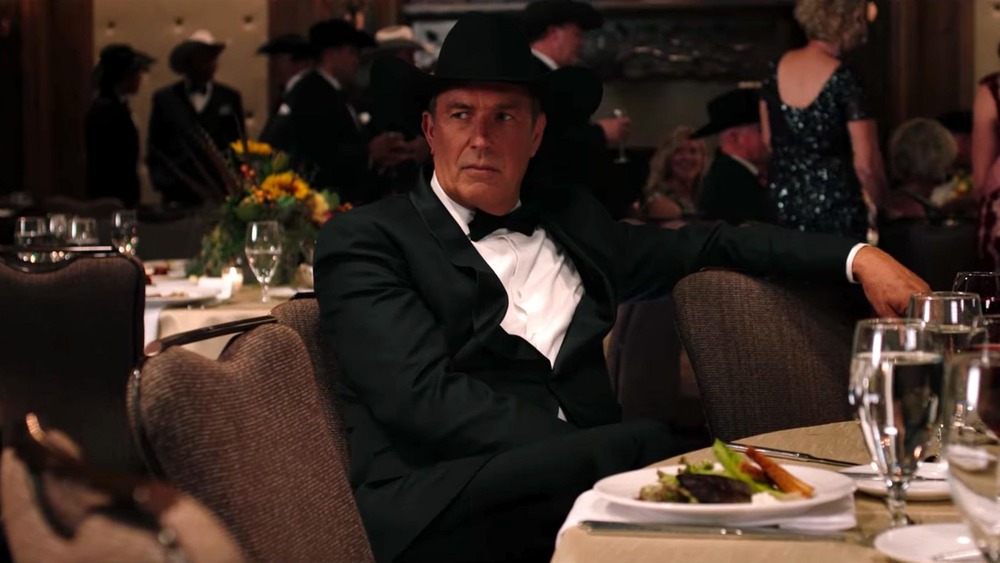 Paramount Network
It's been well documented since Yellowstone became a smash hit that the Big Sky Country-set series has traditionally split production time between both Montana and Utah. This season, however, the show is shooting exclusively in its Montana locale in hopes of limiting COVID-19 exposure. Series creator Taylor Sheridan laid out Yellowstone season 4 production plan to Deadline recently, offering that the idea is to keep cast and crew as far away from the outside world as possible.  
"I'm fortunate that this show shoots on a ranch in Montana. We're going to shoot exclusively there this year, or in and around it. So we've got the crew and the cast up there, and it's in an area of the state that has no active cases now. And everyone will just stay there for the duration."
Having the option to keep the production isolated is obviously great news for Costner and his Yellowstone family, but the Oscar-winning star (and father of seven) admitted in a recent Good Housekeeping interview he's none too pleased that it requires him to spend so much time away from his real one. 
"It puts me away from home. I go home every moment I can. But this year, we're filming exclusively in Montana, which makes going home almost impossible. When you deal with two airplanes, it's all-day travel. If it's all-day travel home, then it's going to be all-day travel back."
So yeah, if you needed another reason to respect the hell out of Kevin Costner, it seems the actor-slash-producer-slash-director is as true a family man as Hollywood has seen. And while it's rough for the man behind John Dutton to forfeit family time for his art, Yellowstone's rabid fandom clearly appreciates the sacrifice.