Dwayne Johnson's Scorpion King Is Coming Back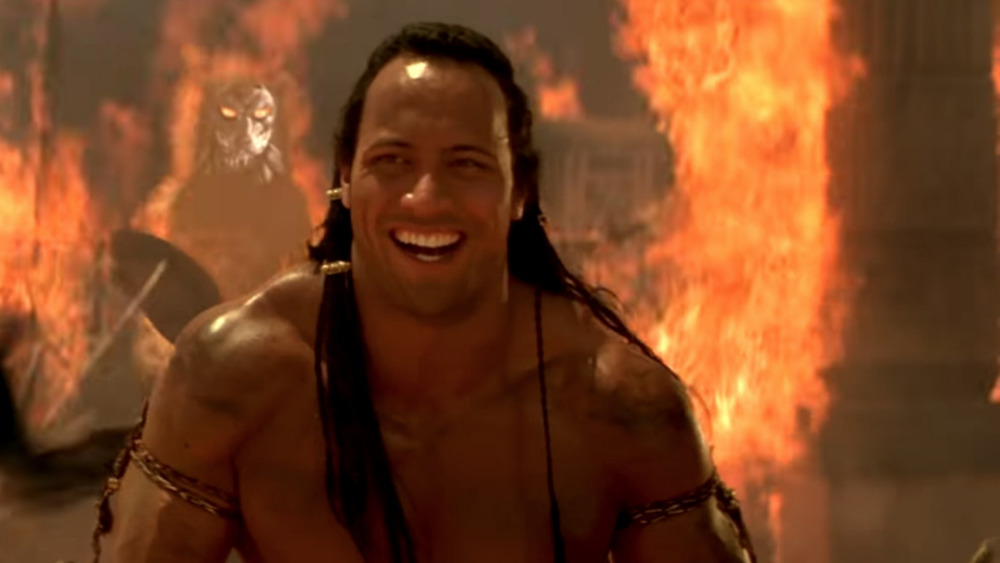 Universal Pictures
The role that paved the way for Dwayne Johnson to become one of the highest-paid actors in history is getting a reboot.
According to Deadline, a new Scorpion King movie is in the works. Unlike the many forgettable sequels spawned after the original Scorpion King film earned $178.7 million worldwide, this new movie will be a reboot of the entire franchise. Universal Pictures is teaming up with Johnson and Dany Garcia's Seven Bucks Productions to produce the film with Academy Award-nominated screenwriter Jonathan Herman set to write the script.
Here's the unfortunate news: Johnson will not be reprising the titular role. Johnson, who has become one of Hollywood's biggest box office draws with films grossing nearly $4 billion domestically and $10 billion worldwide, is booked up until 2022.
The Scorpion King role was the catalyst that took Johnson from WWE superstar "The Rock" and turned him into international movie star Dwayne Johnson. After originally appearing in the hit Mummy sequel, The Mummy Returns, Johnson received much fanfare for his role as the villainous Scorpion King. Entertainment Weekly called him the movie's "secret weapon," and Universal saw so much potential in Johnson's star power that they cast him in his own Scorpion King spin-off film in 2002.
Dwayne Johnson credits the Scorpion King with launching his storied film career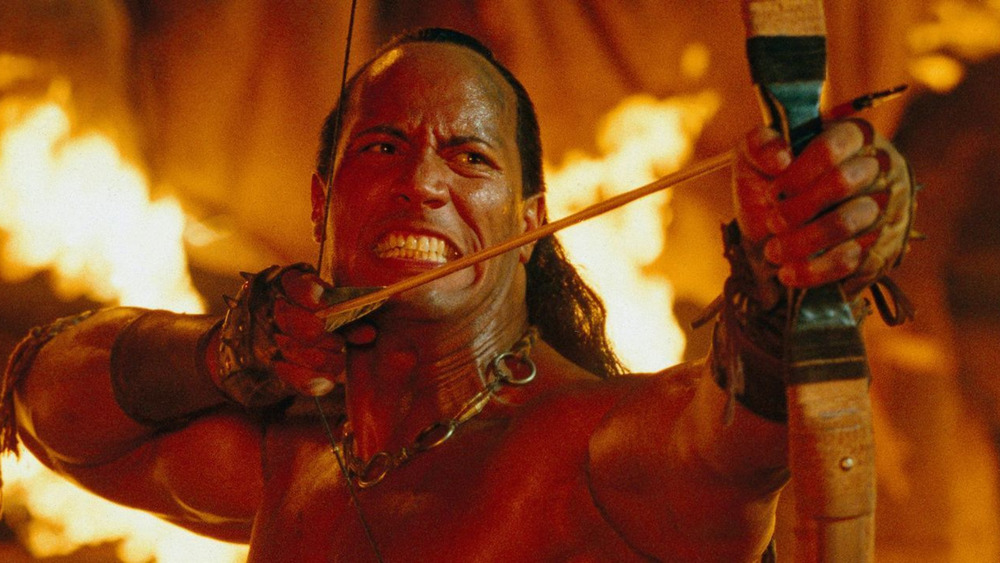 Universal Pictures
But Johnson has not forgotten how the role jump-started his career. In a statement to Deadline Johnson said: "'The Scorpion King was my very first role ever on the silver screen and I'm honored and excited to reimagine and deliver this cool mythology to a whole new generation." He added that he "wouldn't have had the career I'm lucky enough to have had it not been for The Scorpion King and I'm thrilled that we at Seven Bucks Productions can help create those same opportunities for other hard working actors today."
While it's unclear exactly who will star in the relaunched film, it will likely be set in the present day, unlike the previous films which took place thousands of years ago. And though he won't be the film's star, considering what the role means to Johnson and his fans, he may still make an appearance somewhere in the reboot.