This Is The Most Important Horror Movie Of The Decade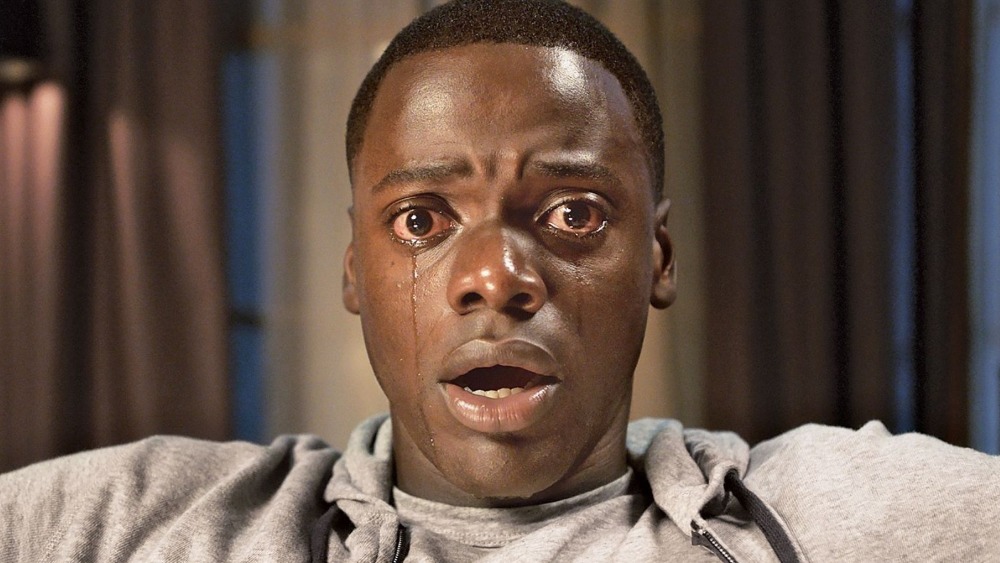 Universal Pictures
We humans pay good money to get scared out of our minds. Somehow, we find embracing jump-scares and psychological torment while nearly wetting ourselves to be an enjoyable experience. As one of the most fecund genres in cinema, horror has gone through some pretty prolific phases ('80s slashers, anybody?). As a result, every once in a while a film comes along that pushes the boundaries of what a horror film can do. Think, the first Halloween film, Ridley Scott's sci-fi-horror hybrid Alien, or The Silence of the Lambs. Following in the footsteps of these genre-elevating masterpieces is the latest game-changer for the horror genre: 2017's Get Out.
Picking a single movie from an era of rising diversity in filmmaking isn't exactly the easiest thing to do, but we searched the long list and we have our pick. Get Out, written and directed by Jordan Peele, takes the top prize not only for its daring confrontation of race in America, but for the way it simultaneously leverages and subverts the tropes of the horror genre to make a timely and important political statement. Get Out is truly terrifying. It's also surprisingly poignant.
Jordan Peele enters his scary phase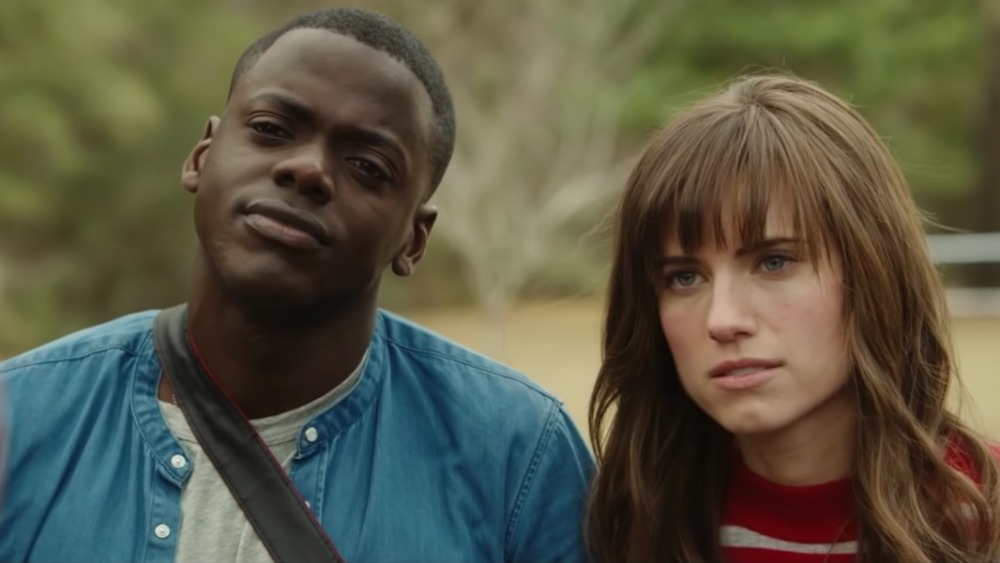 Universal Pictures
Jordon Peele was famous long before his movie Get Out released in 2017, but he was famous mostly for comedy. You know, MADtv, Key and Peele, Childrens Hospital – his résumé is literally littered with classic laughers. But Get Out was a turning point in Peele's filmmaking career and, more importantly, for the genre as a whole. It doesn't hurt that the film ranked 15 at the box office the year it was released, either.
The storyline weaves the elements of a horror-thriller with hints of dark comedy to tell a parable of sorts about "polite" racism. A Black man, Chris (Daniel Kaluuya), accompanies his white girlfriend, Rose (Allison Williams), on a trip to meet her parents. Chris is a bit worried about what Rose's parents' reaction will be to her bringing home a Black man, and he should be. The parents are awkward and nervous, and — as it's later revealed — take casual racism to a horrifying new height. The parents turn out to be part of an anti-Black conspiracy involving in some truly strange (and racist) science. We could tell you more about it, but it's worth watching on your own.
After Get Out, Peele went on to develop and narrate the reboot of The Twilight Zone in 2019 as well as take an executive producer role on HBO's Lovecraft Country. He also wrote the screenplay for and is a producer on the upcoming Candyman film. If it wasn't for Get Out, the only Peele we'd know is the comedy genius. We're quite glad he branched out.