The Hardy Boys Hulu - What We Know So Far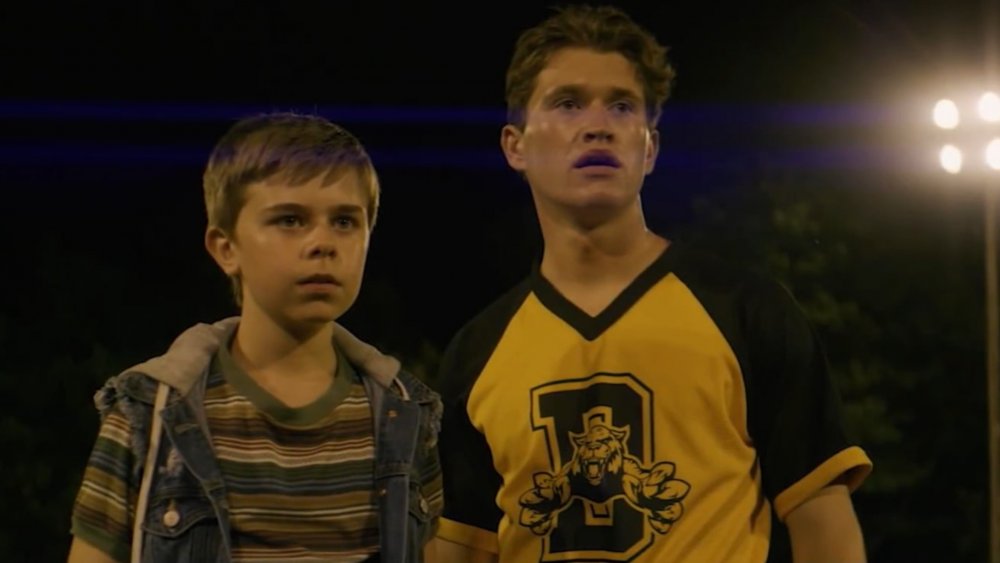 Hulu
Move over Archie, a new adaptation of The Hardy Boys is coming to take Riverdale's dark and gritty reboot of a previously wholesome property crown. Thankfully, the first trailer for Hulu's upcoming modern adaptation of the beloved book series about crime-solving brothers appears to be a bit more grounded than Riverdale (there's no Gargoyle King in sight). It also suggests the series will spend just as much time focusing on the bond between brothers Frank and Joe as it will on the mystery at the center of the first season.
Written by ghostwriters under the pseudonym of Franklin W. Dixon, The Hardy Boys book series has been around since 1927, and the teen sleuths have had their share of TV adaptations since then, most recently in 1995. But with its distinctly modern vibe, Hulu's take on Frank and Joe's adventures seems committed to updating the world around the boys, while at the same time preserving key elements of their classic adventures, including lending a helping hand to their detective dad — whether he wants one or not.
The Hardy Boys release date will ensure the boys arrive on Hulu before Christmas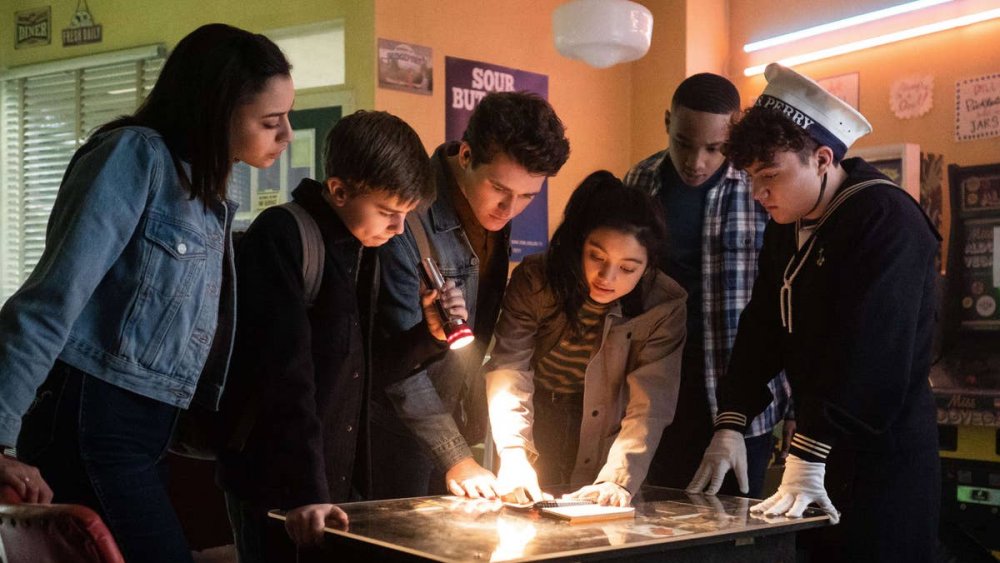 Hulu
If you grew up reading The Hardy Boys books then you can expect an early present in your stocking this year. Hulu announced the 13-episode series will premiere on December 4. That gives viewers plenty of time to indulge in a nostalgic binge watch before the holiday season is in full swing. (Alternatively, the show also looks like it will be suitable for family viewing if you're looking for something to watch with the bored tweens and teens in your family who will be home from school during their winter breaks.)
Just in case there was any doubt, The Hardy Boys will be heavily serialized. Viewers shouldn't expect Frank and Joe to take on a different case in each episode. Instead, the first season will focus entirely on the brothers and their friends unraveling a dark mystery in the small town of Bridgeport. And even though Hulu tends to favor weekly rollouts of episodes, the streamer's current plan appears to be to make all 13 episodes of the series available for viewing at launch.
The Hardy Boys cast is made up of up-and-coming actors and at least one familiar face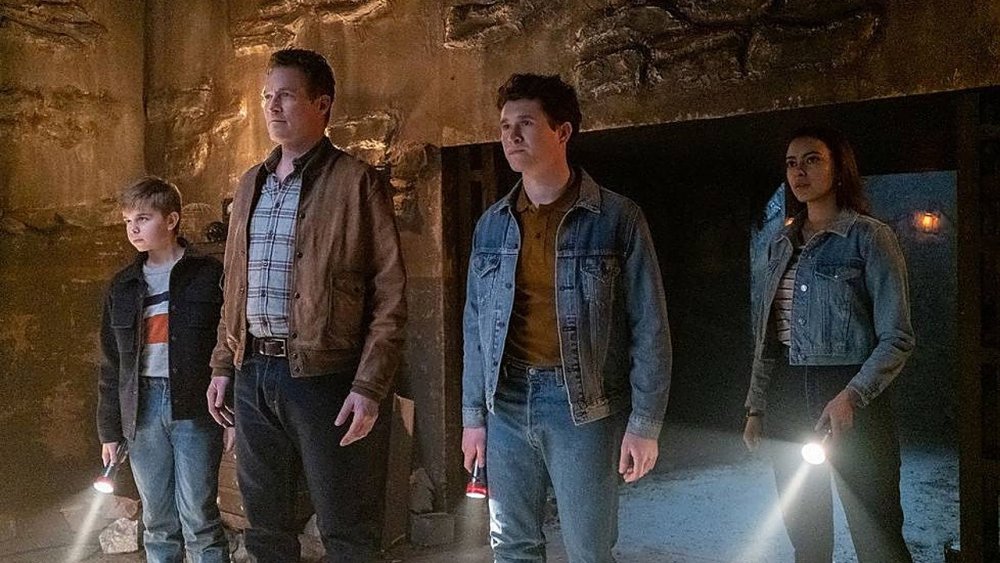 Hulu
Most of The Hardy Boys cast is made up of young actors who are just starting out their careers. The show's leads are Alexander Elliot, who plays 12-year-old Joe, and Rohan Campbell, who takes on the role of 16-year-old Frank. Elliot is a virtual newcomer whose credits include single episode stints on Netflix's Locke & Key and the PBS series Odd Squad. Meanwhile, Campbell is a Christmas movie regular who most recently appeared in Netflix's Operation Christmas Drop.
In addition to Elliot and Campbell, the show stars Big Little Lies and Revenge actor James Tupper as the boys' dad, detective Fenton Hardy, and Bea Santos as their Aunt Trudy, who Frank and Joe will be staying with over the summer. Santos is best known for her roles on shows like True Detective and Murdoch Mysteries. The rest of the cast is rounded out by Jennifer Hsiung as Jesse Hooper, Keana Lyn as Callie Shaw, and Riley O'Donnell as Biff Hooper.
A dangerous mystery drives the plot of The Hardy Boys' first season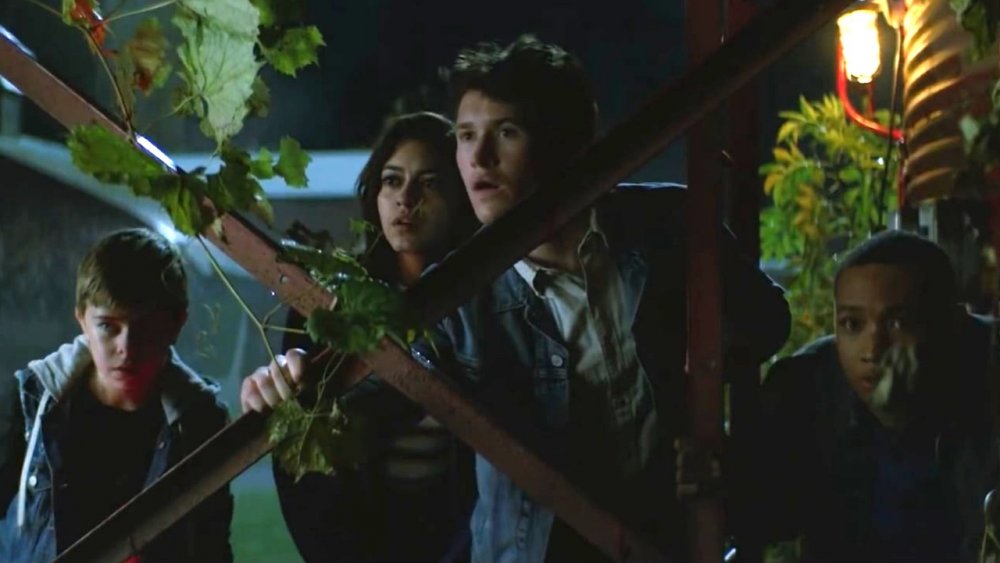 Hulu
The Hardy Boys kicks off with Joe and Frank moving to their parents' hometown of Bridgeport for the summer. Frank and Joe are supposed to be spending a peaceful holiday with their Aunt Trudy, but once they discover their dad is involved in an investigation that hits close to home, the boys join forces with a group of local kids to crack a case that will reveal Bridgeport isn't the sleepy small town it appears to be on the surface.
In an interview with People, Campbell shared that the show will serve as an origin story for the boys, making it accessible to everyone from old school fans of the books to those who only know that the Hardy boys were teen detectives. "We meet Frank and Joe at the beginning, the origin story of the boys we know and love from the books," he told the publication. "This particular chapter is full of friendship, family, adventure and a ton of heart, and we join the boys on one of their toughest journeys through brotherhood. We get to be right there with them as they step into the unknown."
The Hardy Boys will be on the case in December, until then we have the mystery-fueled trailer to parse for clues about Frank and Joe's first adventure.