The Little Boy Who Played Gage In Pet Sematary Is Unrecognizable Now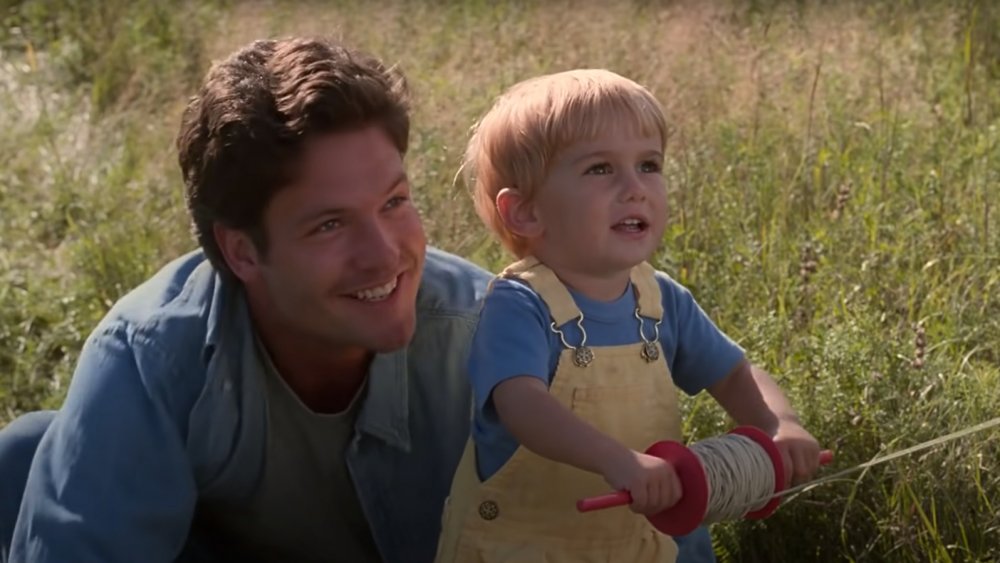 As far as horror movies go, 1989's Pet Sematary is a cult favorite. Based on the Stephen King novel of the same name that was released in 1983 (and inspired a 2019 remake), the film follows a family who move to a small town in Maine to live in a house that's near an ancient burial ground. Later on, the father's tampering with the dark forces at the burial ground lead to, naturally, disastrous consequences.
One of the most memorable (and important) characters in the movie is the young son Gage, portrayed by Miko Hughes when he was only three years old. 
In the film — spoiler alert — he dies after getting hit by a truck, only for his father to bring him back to life, using the ancient and dark powers at the nearby cemetery. When Gage returns, he has become something murderous and inhumane, and Hughes' performance — especially in the final act of the story, when he kills two characters — is one that undoubtedly stuck with many long after the credits rolled.
So, what is Miko Hughes up to these days, following his iconic role? The actor is now 34 years old, and has a fruitful career as an adult. Also? Like so many horror movie kids, he looks nearly unrecognizable.
Gage from Pet Sematary looks completely different
Following his career-launching role in Pet Sematary, Hughes went on to have a successful career as a child star, starring alongside acting greats like Bruce Willis (in 1998's Mercury Rising) and Tom Hanks in Apollo 13, in 1995. He also appeared on such recognizable TV shows as Baywatch and Touched By An Angel, and appeared on the cult favorite Roswell as a teen.
As an adult, Hughes has flown somewhat under the radar, though he continues to act, in addition to occasionally directing and writing. According to his Instagram page, he currently lives in Los Angeles and, judging by recent photos, enjoys spending time behind the camera.
During a 2016 interview with Screen Horror Mag, Hughes said that he has been appearing at conventions for years and continues to act in horror films. When asked if he knew as a kid that Pet Sematary would become a classic, he explained that he barely had any idea what he was doing.
"I don't think I knew I was acting for Pet Sematary; I was just playing pretend," he said. "I was practically a baby. I think a lot of it I owe to the director, and the cast and crew, for cultivating that character out of me at such a young age. I was a bit older before I started really having conscious thought about characters and development. Pet Sematary, I was so young that I don't think there was a lot of that going on."
Regardless of how aware of his performance he was, Hughes' performance as a terrifying, evil zombie child was truly unforgettable.