Star Wars: Third Anthology Film Has A Writer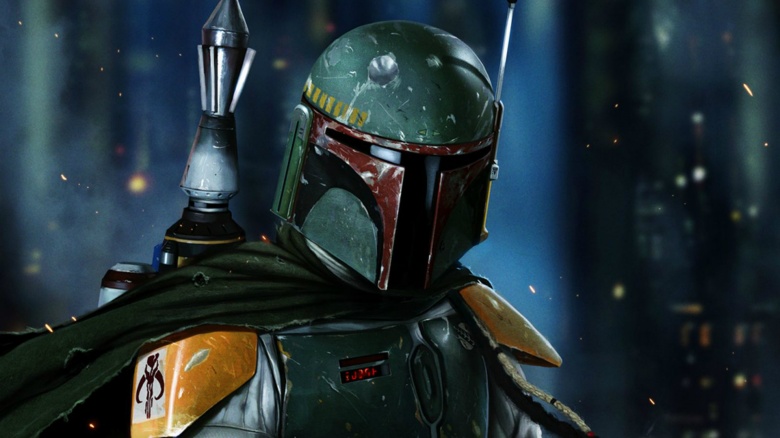 The Star Wars universe just keeps expanding.
While we haven't heard much about Lucasfilm's plans for any standalone "anthology" flicks beyond this year's Rogue One: A Star Wars Story and 2018's Han Solo prequel, Disney CEO Bob Iger revealed (via The Wrap) that a third spinoff is being prepped for takeoff.
Iger said Lucasfilm president Kathleen Kennedy isn't "just making a Star Wars movie, she's making a Star Wars universe, of sorts." He confirmed that a third anthology film is slated for release as early as 2020, and that a writer has already been brought on board.
He didn't, however, mention anyone by name and didn't reveal anything about the plot. But ScreenCrush reports that it's rumored to be a prequel centered on fan favorite Boba Fett.
According to Variety, Iger also talked about Rogue One, and described the first of the anthology movies as "an experiment of sorts." He said interest in the film "is as high" as it was for 2015's Star Wars: The Force Awakens, but added that Disney doesn't expect Gareth Edwards' spinoff to do quite as well at the box office.
Meanwhile, Iger confirmed that Star Wars: Episode VIII–set in the Skywalker Saga we all know–has been completely shot and is currently being edited. Adam Driver, who plays Kylo Ren, said the movie is a lot like the second film in the original trilogy, 1980's The Empire Strikes Back. Just don't call it "dark." Driver said, "It's just different in tone in a way that I think is great and necessary, but also very clear."
Rogue One arrives in theaters first on Dec. 16, followed by Episode VIII on Dec. 15, 2017. The Han Solo prequel is slated for May 25, 2018. Check out who will play the younger version of Harrison Ford's iconic character and why one insider says that film has "by far, the best Star Wars script."