Why The Girls Get It Done Scene From The Boys Looks So Familiar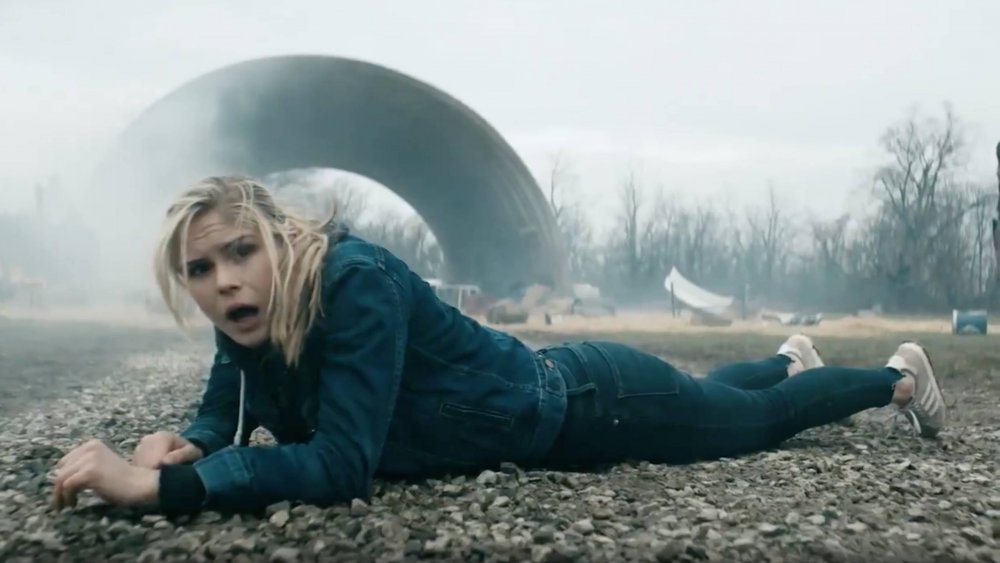 Amazon Studios
Season 2 of The Boys is officially a wrap, and not a moment too soon for Hughie (Jack Quaid), Billy Butcher (Karl Urban), and the rest of the squad. In addition to trying to take down a multinational corporation, they also had to go up against a white supremacist in the form of Stormfront (Aya Cash). While she seemed like she was in the driver seat for most of season 2, that all came crashing down in the last episode when she was exposed as an actual Nazi. With her reputation ruined, she takes out her anger and frustration on The Boys and Starlight by confronting them in the middle of a field. 
This leads to one of the best moments of the entire season when Starlight and Kimiko (Karen Fukuhara), who are later joined by Queen Maeve (Dominique McElligott), take her on in fisticuffs. Of course, it's all punctuated when Frenchie (Tomer Capon) sums up a common motif throughout the season by asserting, "Girls do get it done." 
The all-female fight was a great empowerment moment, and it was especially satisfying to see three heroes go to town on Stormfront. The scene proved to be a big hit with Marvel fans, who noted how it was somewhat similar to the female superhero moment in Avengers: Endgame. Some fans have also noted how the sequence plays out comparably to a scene from a noteworthy Quentin Tarantino film. 
The scene looks similar to the final fight in Death Proof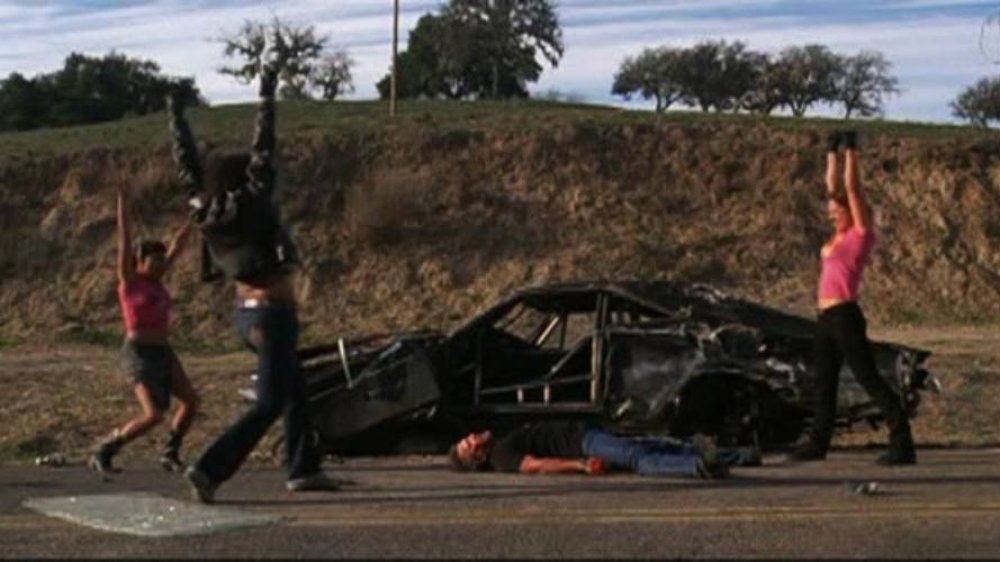 Dimension Films
You weren't alone if you thought you saw a similar girl fight before. Redditor u/Venster94 posted some comparison photos of the final fight on The Boys to the last showdown in Tarantino's 2007 exploitation slasher movie Death Proof. 
Throughout the flick, Stuntman Mike (Kurt Russell) terrorizes four young women and ends up murdering one of them by staging a car accident with his "death-proof" vehicle. The remaining women, Kim (Tracie Thoms), Abernathy (Rosario Dawson), and Zoë (Zoë Bell), track him down in the pursuit of vengeance. They finally drive him off the road, and with his injuries already severe, they proceed to beat the living daylights out of him. 
The fight in the film is incredibly one-sided, just like what we got on The Boys, and that's the point. Characters have been battling their respective villains for so long, and it's a moment of catharsis to see them prevail in such complete fashion. It seems as though Redditors who had seen the Death Proof scene were excited to see it done again in The Boys with comments like, "I was wondering why it felt so familiar to me lol" and "I was laughing my arse off during that scene."
Even if it wasn't a direct reference, it's fun to draw parallels between properties with similar themes. With so many details in The Boys season 2 to parse through, we can't wait to see what happens next in season 3.