A Ryan Reynolds Flop Is Defying The Odds And Dominating Netflix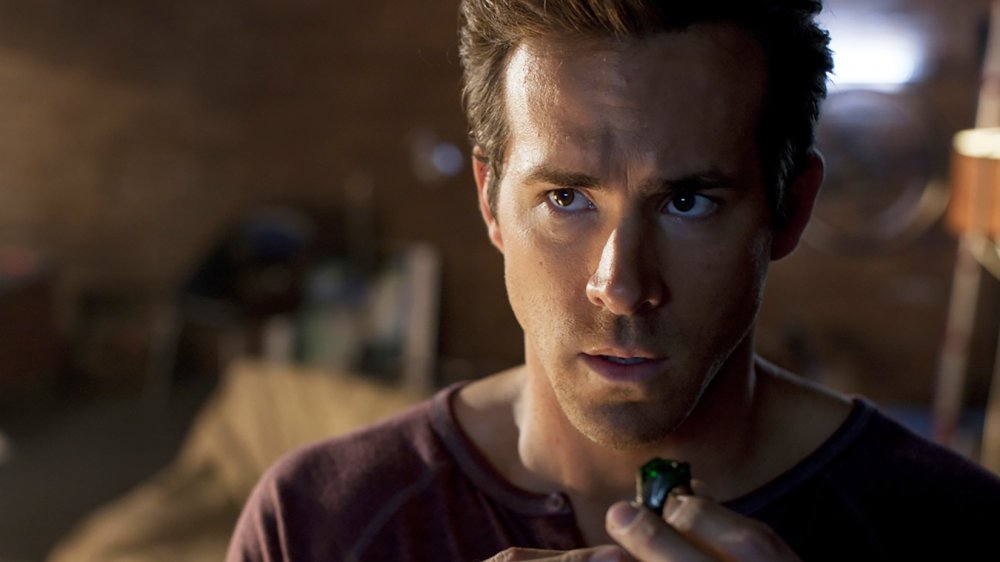 Warner Bros./DC Entertainment
In brightest day, in blackest night, and in a very specific set of markets in Central and South America, Green Lantern has finally found its audience.
The news comes courtesy of FlixPatrol, a site dedicated to calculating and reporting traffic on various streaming services' media offerings. According to their calculations, the 2011 Ryan Reynolds box office disappointment Green Lantern is currently enjoying a moment in the spotlight, ranking ninth out of ten on the site's list of most popular titles streaming on Netflix.
"But wait," you might well cry. "Green Lantern isn't even streaming on Netflix. This is just another case of pro-Green Lantern media bias." Not so fast. While it's true that the Martin Campbell-helmed DC adaptation can't be spotted on everybody's favorite and-chill precursor stateside, it's currently tearing up the charts in Mexico, the Dominican Republic, and darned near every corner of mainland South America. If that's not something to celebrate, what is?
When it was first released nigh on a decade ago, Green Lantern was viewed as a box office bomb, recouping just a hair more than its substantial production budget, according to BoxOfficeMojo. It was a different time. Ryan Reynolds Fever hadn't yet become airborne, with Deadpool still seven years away. Now, thanks to digital media platforms, perhaps a new audience will learn to love what Reynolds himself described to EW as a film that "fell victim to the process in Hollywood which is like poster first, release date second, script last."
Green Lantern's light (box office take)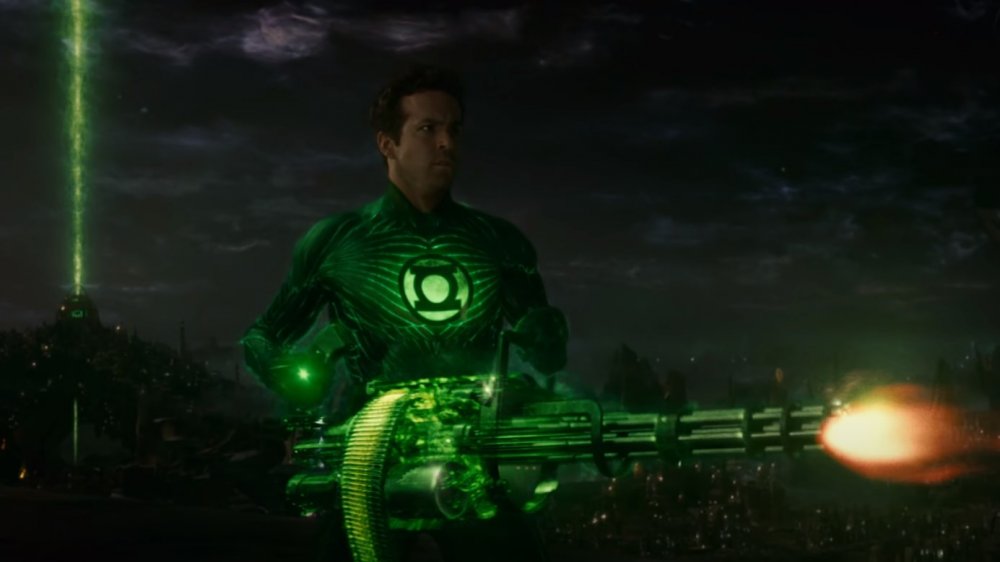 Warner Bros./DC Entertainment
The Green Lantern has been a beloved member of the DC stable of superheroes for decades, and a motion picture dedicated to the Hal Jordan incarnation of the character was an ambitious move in 2011 — maybe too ambitious, in retrospect. The film's protagonist is a rookie member of an interstellar corps of peacekeepers, armed with willpower-fueled quasi-mystical rings capable of generating "light constructs" in the form of any object they can imagine.
High concept? Definitely, and with a budget to match. Green Lantern ran up an estimated $200 million tab on production alone, making back a little over half that much in the U.S. and a hundred million or so overseas. Reviews were lukewarm at their most pleasant. Rough CGI was a point of focus, as was a cookie cutter story without much in the way of depth or character motivation. Rotten Tomatoes' cultivated critiques were biting. The New York Post's Lou Lumenick described it as "A relentlessly silly superhero flick with eyeball-rolling dialogue — set in vast, familiar-looking digital realms that look like rejected models from the second Star Wars trilogy." Damning Green Lantern with faint praise, David Sexton at The London Evening Standard said "I liked it much more than, say, Thor." Leah Rozen of The Wrap asked in her review of the film, "How many more of these superhero movies can we take?" — the cultural equivalent of complaining that it's starting to drizzle just before the dam breaks.
On the plus side: the casting is phenomenal, featuring performances from Geoffrey Rush, Michael Clarke Duncan, Mark Strong, and Taika Waititi. In the minus column: Ryan Reynolds elected to end Deadpool 2 by blowing out his own brains all over Green Lantern's script.
Will the Green Lantern return to the DCEU?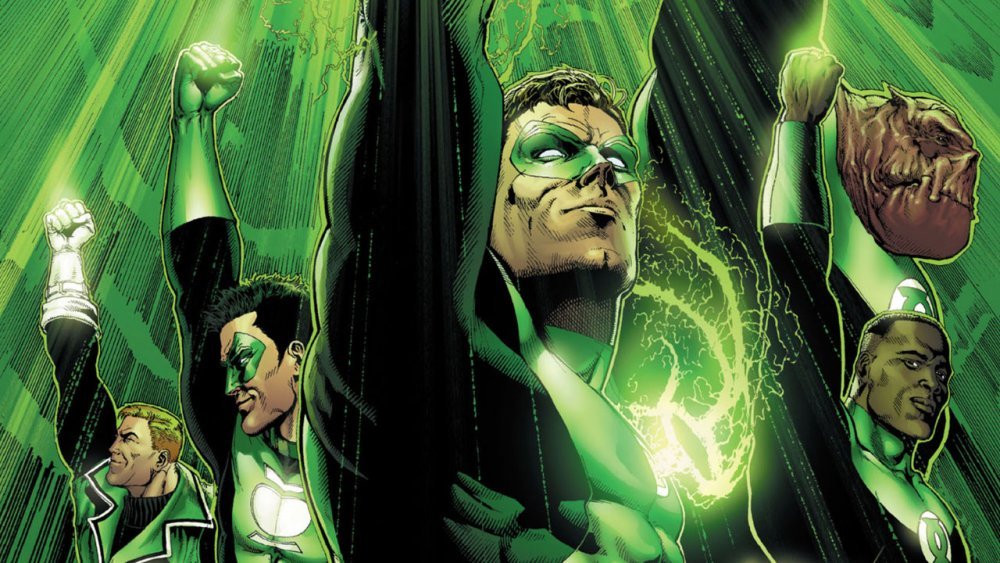 Ethan Van Sciver/DC Comics
You bet he, she or they will, and all the positive signals coming out of the international Netflix viewership data must be helping WarnerMedia execs breathe a sigh of relief about their bold decision to revive the Green Lantern IP.
Although there are currently no public plans to return the Green Lantern to the big screen, Warner and DC have been working on a streaming series destined for HBO Max since at least October 9, 2019, and probably long before. Co-writer of the ill-fated 2011 Reynolds film Marc Guggenheim is attached as an executive producer on the streaming project, which will apparently consist of ten episodes clocking in around one hour apiece. Showrunning duties will apparently be handled by Seth Grahame-Smith of Abraham Lincoln: Vampire Hunter fame.
2011 may have been a different time in the world of superhero media, but the box office failure of Green Lantern must have loomed over this new project to some extent. The success that the old film is finding on Netflix is — if nothing else — a good sign for the future of the Lantern(s) in the DCEU.