Here's Why You Can't Watch This Chappelle's Show Episode On Netflix Anymore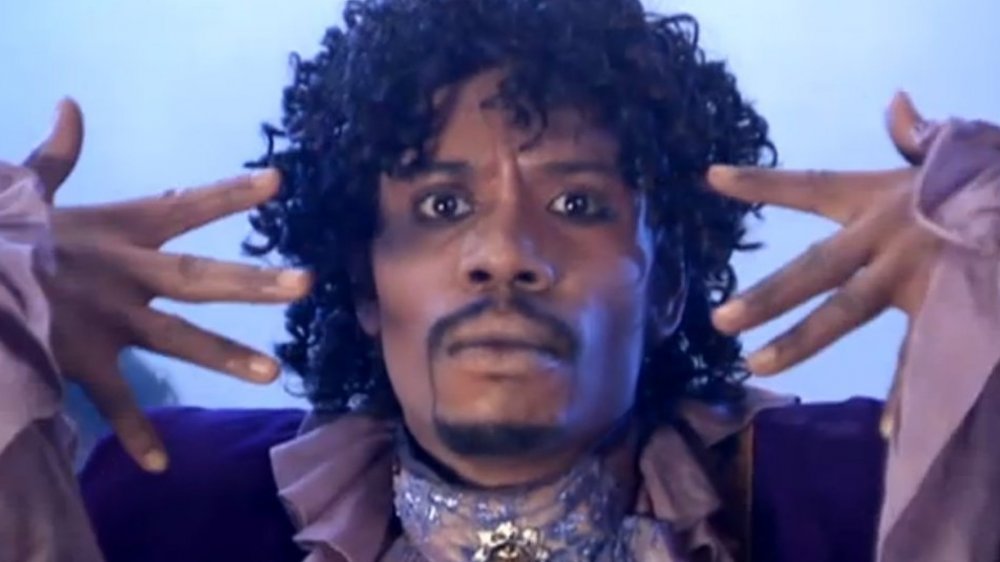 Comedy Central
Dave Chappelle has never been afraid to court controversy, and his legendary Chappelle's Show is one of the finer, more provocative sketch comedy series out there. As such, fans of the show's many classic characters and edgy humor were thrilled when the Netflix Is A Joke Twitter account announced on October 30 that Chappelle's Show would premiere on the streaming platform on November 1, 2020. 
Perhaps unsurprisingly, everyone's been binging on Chappelle's Show ever since it dropped on Netflix — right down to the show's famous "Lost Episodes" season 3, which is also part of the package. Considering the inclusion of this deep cut, you might be surprised to find out that the entire show isn't available on the platform. In fact, according to information obtained by the Daily Beast, it appears that an entire episode of the show is oddly missing.
What could have caused such an omission, and which episode didn't make it onto the streaming platform? Let's take a look at why you can't watch this particular Chappelle's Show episode on Netflix anymore.
An unsavory Ron Jeremy joke seems to have caused the removal of the episode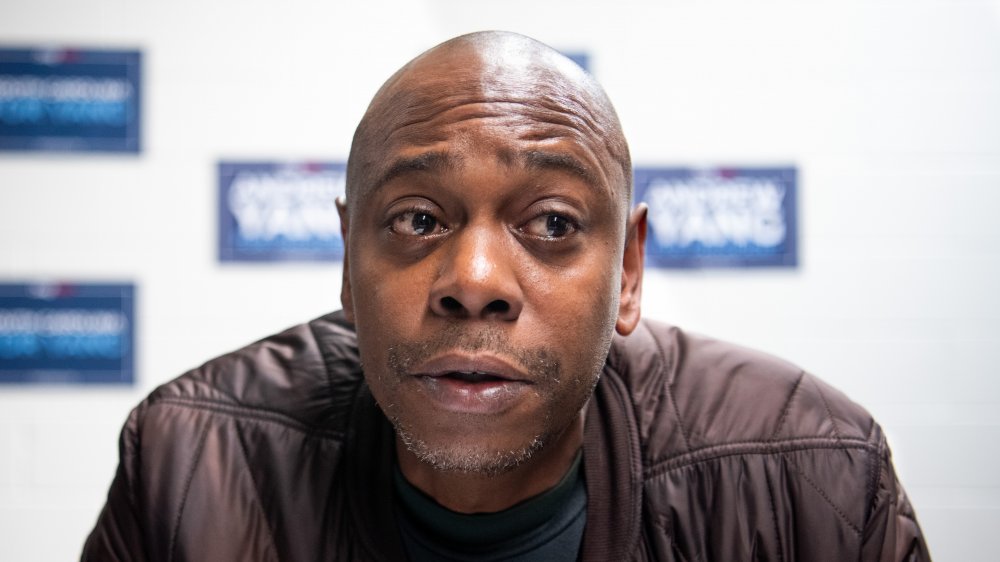 Sean Rayford/Getty Images
The world is a different place than it was during Chappelle's Show's heyday, and per the Daily Beast, one particular episode of the show seems to have been too much for Netflix. 
The lost episode is none other than "The Internet & Moment in the Life of Lil Jon," which includes some truly special skits, such as the titular one about Chappelle's Lil Jon at the airport check-in. Lil Jon's airport adventures, however, aren't the cause of the episode's disappearing act. The culprit appears to be another sketch called "If the Internet Was a Real Place," during which Chappelle enters the world of the internet. Unfortunately, the Virgil to his Dante happens to be Ron Jeremy, the adult film star whose history of abusing women has recently emerged, and who is currently charged with no less than 35 criminal counts (per the Daily Beast). It doesn't exactly help that the sketch also prominently features discussion of and dialogue from Paris Hilton's leaked private tape. 
As such, the powers that be have reportedly made the call to pull the plug on that particular episode. It looks like you won't be finding it on any other platform, either. Though Chappelle's Show also recently became available on HBO Max, several industry sources have confirmed that ViacomCBS has decided "The Internet & Moment in the Life of Lil Jon" simply isn't a part of their non-exclusive streaming rights deals.