How Tasha's Cauldron Of Everything Changes Dungeons & Dragons Forever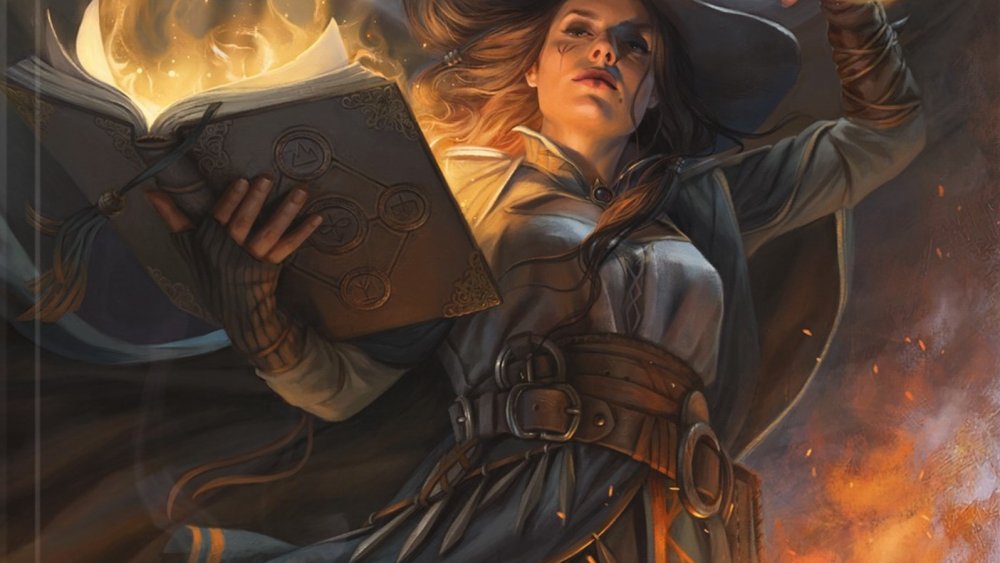 Wizards of the Coast
Dungeons & Dragons is considered the first commercially produced role-playing game in the world, having been around since its initial publication in 1974. That's over 45 years of D&D lovers nerding out over Dungeons & Dragons movies and videogames inspired by D&D's roleplaying style, not to mention the ever-expanding canon of the game itself. The newest addition to the franchise is the D&D sourcebook Tasha's Cauldron of Everything, set to release on November 17.
The sourcebook revolves around a powerful wizard known well throughout the Dungeons & Dragons universe, and like all new sourcebooks, Tasha's Cauldron provides new spells, history, adventures for players, and probably a few of those Easter eggs the franchise is known for, but that's not all this book does. Some more modern Dungeons & Dragons sourcebooks, like 2017's Xanathar's Guide to Everything and Volo's Guide to Monsters released the year before, provide whole new playable races and random back story creation options, but few of these sourcebooks have turned an entire attribute of the game on its head. That's exactly what Tasha's Cauldron of Everything is doing with the Dungeons & Dragons character creation system. But, like, in a good way.
Re-writing the D&D character creation system
Shutterstock
Even though other Dungeons & Dragons expanded content has added new playable races and new elements to character backstories, none of the sourcebooks fixed the inherent problems with the game's race system. The new Tasha's Cauldron of Everything sourcebook doesn't adhere to the old, static methods of character creation, and instead allows players to customize characters in ways they've never been able to before.
The new character creation system lets players customize their characters' racial traits to fit whatever backstory they feel best suits them. If that isn't enough, the new rules allow players to throw the predefined races and sub-races out the window. Don't want to be confined by a race? Make a character with its own personalized lineage. "We even include in this book a template for creating a lineage for your character that is completely disconnected from any of the race options in the game," said the Lead Rules Designer for D&D, Jeremy Crawford, during a press conference call in August (via Gizmodo). "It's basically just us saying 'fill in the blanks.'"
The new sourcebook, according to the official D&D website, also provides new sub-classes, feats, magical artifacts, spells, and magic tattoos. When you mix all the new content with the new character and race creation methods for Tasha's Cauldron, you end up with a diverse character spectrum the likes of which the game has never seen before.