Stan Lee's Doctor Strange Cameo Revealed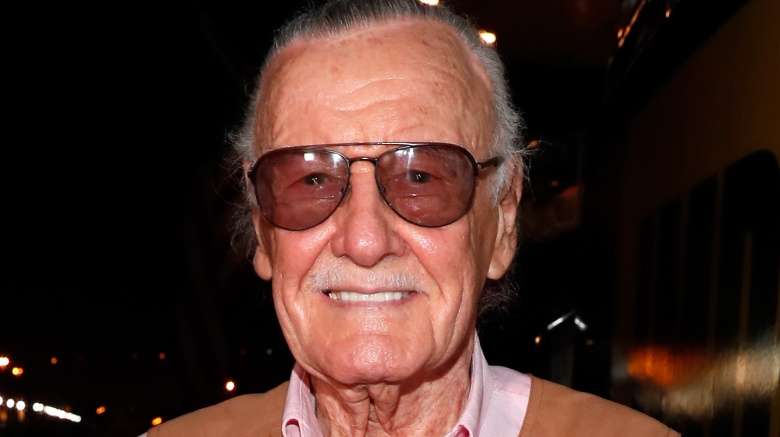 Getty Images
We may receive a commission on purchases made from links.
Contains spoilers for Doctor Strange
If you think half the fun of watching Marvel movies is looking out for Stan Lee's inevitable cameo, this definitely isn't the story for you.
Marvel hosted special 15-minute IMAX previews of Doctor Strange at theaters around the country, and CinemaBlend reports the footage includes the obligatory appearance by the comic book legend.
According to the report, Lee's scene seems to come during the movie's third act, as Doctor Strange (Benedict Cumberbatch) and Baron Mordo (Chiwetel Ejiofor) are running through (and above) the streets of New York City while buildings appear to warp around them. The duo are repeatedly thrown around by gravitational shifts in the changing landscape, which sends them plummeting to the ground below.
At one point, they fall onto the side of a bus, and that's where we find Lee. He's a passenger inside, and he's reading a very appropriate book: Aldous Huxley's The Doors of Perception. According to ComicBook.com, the sudden entrance by Strange and Mordo prompts Lee to say, "Now, that's hilarious!," and the chase continues.
A few weeks back, Marvel Studios president Kevin Feige said that Lee had already shot his cameos for the next four MCU flicks, and he did it all in a few hours.
"A couple of months ago in Atlanta, [Lee] flew down and we shot four in one day for four various projects," Feige said. "They're all awesome! They're all totally different. And he was unbelievable. He was on fire. He came in, he sat here, he stood there, he stood in this window, and then he went home."
Watch this video featuring just about all of Lee's appearances in Marvel movies, and check out a few times he was a total boss.