The Truth About Ryan Gosling's Lookalike In Holidate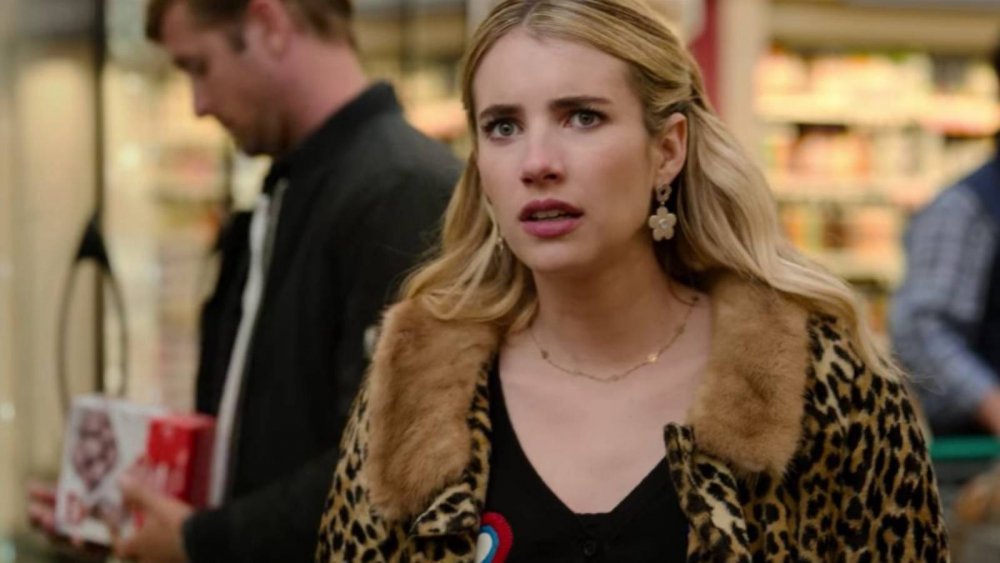 Netflix
Netflix's newest Christmas rom-com has been heating up the streaming service's Top Ten list since it was released, and people are sitting on the edge of their seats with just one question on their minds: Is that really Ryan Gosling in Holidate?
The Chicago-based film stars Emma Roberts and Luke Bracey as Sloane and Jackson, two singletons tired of going to their family functions either dateless or with someone they're just not into. They form an alliance of sorts, pretend to be one another's partner so that they can enjoy every holiday between St. Patrick's Day and Christmas. Of course, in true rom-com fashion, the platonic arrangement doesn't stay that way, and the two soon begin developing genuine feelings for one another. 
The one Holidate scene that's taken the internet by storm occurs when the two leads are in a grocery store. Jackson tells Sloane, "I bet you money that if Ryan Gosling waltzed down this frozen food aisle and offered to take you on the ride of your life, you would still say no, 'cause you'd be too afraid to get on that train — the Ryan Gosling train." Sloane responds, "Ryan Gosling would never do his own shopping! He's way too cool for that." 
Almost on cue, it seems as though Gosling himself genuinely appears behind Sloane, looking for a frozen food to purchase. While it would've been an A+ cameo, it's not Gosling in Holidate, but rather another actor who bears a striking resemblance to the heartthrob. And now, we finally know his identity. 
The Ryan Gosling lookalike in Holidate is Chad Zigmund
The man who appears behind Sloane in the frozen food aisle scene is actor Chad Zigmund. While the internet threw itself into a tizzy trying to find the actor's identity, Zigmund ended up coming forward and spilling the beans himself. On Instagram, Zigmund posted a photo of himself at the grocery store location seen in Holidate, wearing his signature green bomber jacket. He added in the caption, "Hi, I am Chad 'Frozen Food Aisle Ryan Gosling' Zigmund."
One peek at this picture makes it clear that actor truly does look remarkably similar to Gosling. It's unclear whether he was intentionally cast in the role so that it would look like Gosling shows up in the scene where the leads are talking about him, or if it was all just a happy coincidence. 
In any case, Zigmund is no stranger to appearing in front of the camera. He's acted in numerous short films and other projects over the years. Most notably, he starred as Private Pizzo in the fan film Star Wars: Hand of the Empire, which does a good job of creating an exciting narrative through a minimal use of CGI, relying more heavily on models and other practical effects. Some of Zigmund's other credits include Ghost in the Family, By Chance, and The Calling of Lizzy McBride. 
If there's one thing Zigmund can be happy about, it's that he's now officially the most famous background actor of 2020. You can catch Zigmund's big break by watching Holidate, which is proving to be the romantic comedy of the holiday season, on Netflix right now.