Octavia Spencer's Keanu Reeves Story Will Make You Love Him Even More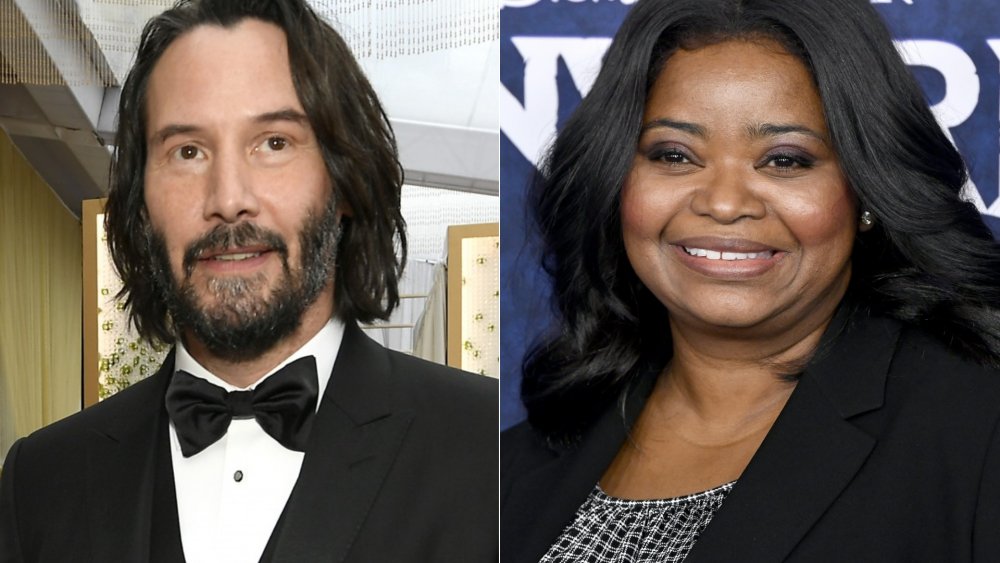 Kevork Djansezian, Frazer Harrison/Getty Images
If you didn't think you could love Keanu Reeves more, wait until you hear Academy Award winner Octavia Spencer's sweet story about the star.
Throughout his career, Reeves has earned a reputation for being one of the nicest guys in the film industry, whether he's quietly giving up his seat on the subway or helping fellow passengers on a flight forced to make an emergency landing ahead of its final destination. As it turns out, Reeves, who has seen a recent career resurgence thanks to intense action movies like the John Wick franchise as well as self-effacing cameos in romantic comedies like Always Be My Maybe, is also super nice to fellow actors in need, no matter the situation.
During a socially distanced interview on The Graham Norton Show, the host, who is well known for drawing incredible stories out of his guests, asked the Hidden Figures star to tell her "Keanu Reeves story," and Spencer happily obliged. Keanu Reeves is clearly a gem, and Octavia Spencer's story about his kindness speaks volumes about his character; here's why her run-in with Reeves will make you love him even more.
Octavia Spencer got a helping hand from Keanu Reeves early in her career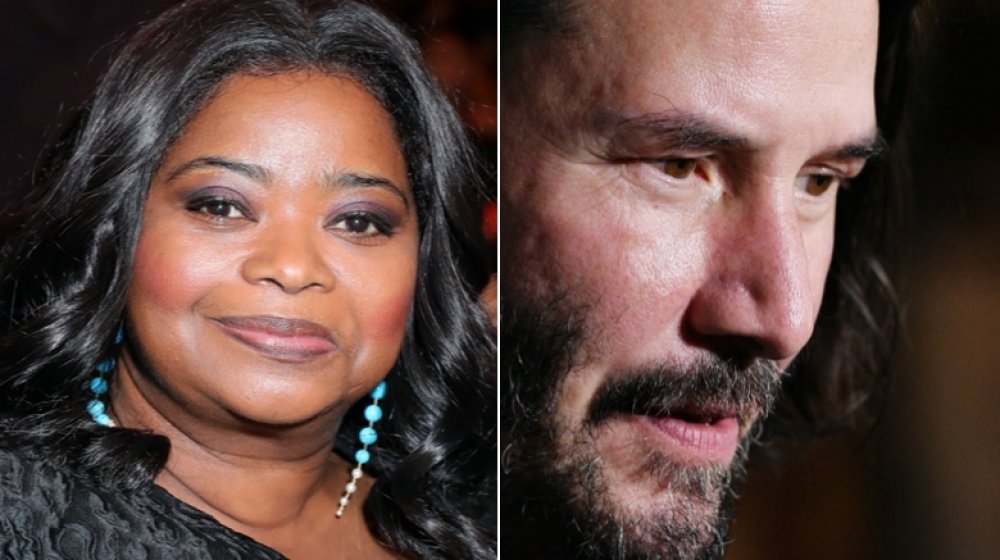 Leon Bennett, Michael Kovac/Getty Images
As Spencer told Norton, her Reeves experience was quite early in her career. When Spencer was heading to grab a script for an audition, she was dressed... pretty informally, which she revealed to Norton years after the fact.
"It was about 25 years ago, The Matrix had just come out," Spencer began. "I was on my way to pick up a script to read for an audition." Though this story seems innocuous at first, it definitely gets weirder from there.
As Spencer revealed to Norton, "I wasn't really wearing any underwear, I was wearing sweats and my favorite college football t-shirt. It was worn, it was see-through, no underwear. And my car hadn't been washed because I always parked underneath the trees, and there was bird crap all over the back of it. And it broke down in this posh area of Beverly Hills [in California], and there was a cafe and all of these people are sitting out there and the cars were honking. Nobody would help me."
That's where Keanu came in. According to Spencer, "[...] all of a sudden, this guy comes up with his sunglasses and motorcycle helmet, and I knew immediately it was Keanu Reeves. And I, of course, was freaking out. He, you know, 'You need some help?' And I'm like, 'Sure.' So I thought he was going to get into the car, I got behind the car to push. He said, 'No, I'm going to push you out of the street, you get in.' So he pushed me out of the street, and then of course, when people saw it was Keanu Reeves helping me, everybody came down to help."
Octavia Spencer and Keanu Reeves have both become huge stars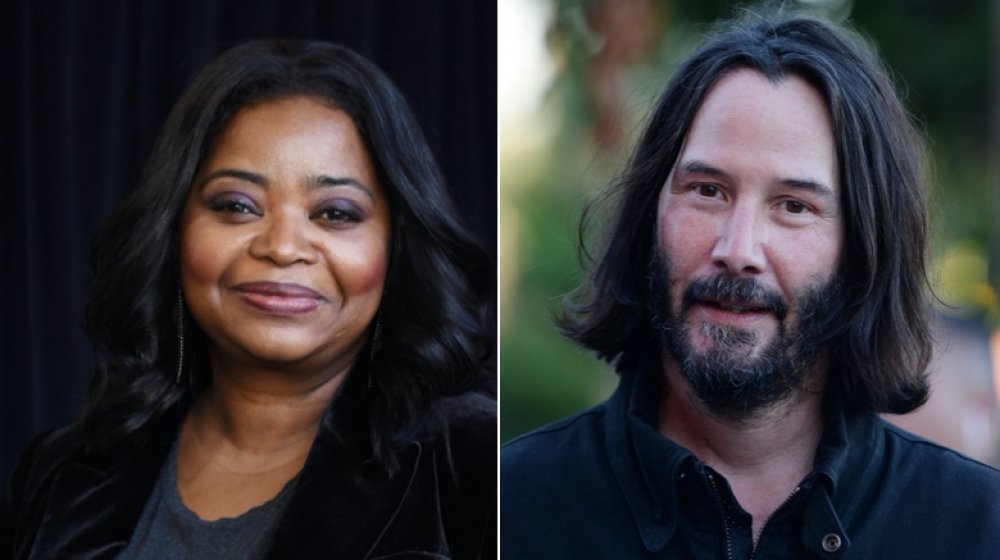 Amanda Edwards, Amanda Edwards/Getty Images
In any case, the past 25 years have been plenty kind to both Spencer and Reeves, who have become two of Hollywood's biggest stars. After playing a series of small roles in both film and television, Spencer's biggest breakthrough came in 2011 with The Help, a story which chronicles the lives of Black maids in the South in the heavily segregated era of the 1960s. Ultimately, Spencer won an Academy Award for Best Supporting Actress for her role, and in the years since, she's appeared in other high-profile projects like Ma, Hidden Figures, Get on Up, and more.
Meanwhile, Reeves, who rose to fame thanks to films like Bill & Ted's Excellent Adventure in 1989, Point Break in 1991, and The Matrix in 1999,  has experienced a renaissance in recent years, blowing audiences away with his high-octane stunts in the John Wick films. He also recently wrapped filming on the long-awaited fourth Matrix film — where he'll reprise his leading role as Neo — and has promised audiences that the sequel will be well worth the wait.
Whether Reeves is playing a wronged hitman or spoofing his own self-image on screen, you can't help but root for him, which makes it all the more rewarding when you hear about this humble star taking time out of his day to do a good deed for a stranger. It's also a lucky circumstance that Spencer's career took off, or we might never have heard this story at all.
Reeves' two huge upcoming sequels, John Wick: Chapter 4 and The Matrix 4, are currently scheduled to hit theaters in May 2022 and December 2021, respectively.You can see Spencer in The Witches, which is streaming exclusively on HBO Max now.