The Workplace Drama That Julia Garner Fans Need To Watch On Hulu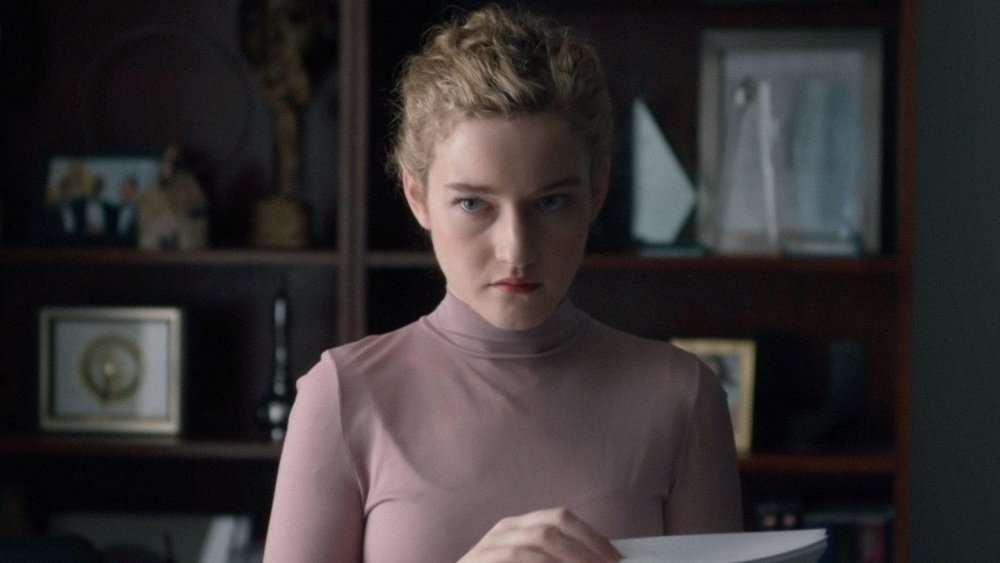 Bleecker Street Media
Where actors are concerned, the movie biz is generally concerned with two categories: established players with names recognizable enough to immediately peak interest from viewers, and up-and-comers regarded as the next wave of the first category. As far as so-called "up-and-comers" go, few have had quite as impressive a rise as Ozark breakout Julia Garner. The actor's elven features and signature curly hair have been so prominent on screens big and small of late, one might be inclined to think her rise the definition of "meteoric." 
That label would, however, overlook a full decade's worth of work that saw the two-time Emmy winner (both for Ozark) transform herself from a regular supporting player to a scene-stealing star in the making, whose ascendancy into the leading lady light was more a matter of when than if. In spite of Garner's memorable work in critically-lauded projects like Martha Marcy May Marlene, Grandma, The Americans, and Waco, there's little question Netflix crime drama Ozark provided Garner's breakout moment, even if her role is more or less of a supporting nature. Still, her electrifying turn as the foul-mouthed, tough-as-nails Ruth Langmore is the sort of profile-raising calling card that all but ensures an actor will take the next step.
Julia Garner took that step, this year, by fronting The Assistant, a searing workplace drama with #MeToo motifs about the tormented assistant to an abusive Hollywood exec. While the film made a splash at the 2020 Sundance Film Festival, it received only a blink-and-you-missed-it theatrical run just before COVID-19 forced theater closures the world over. If you couldn't catch The Assistant in theaters, fear not, because it's currently streaming on Hulu. And yes, it's more than worthy of your queue.
Critics agree that The Assistant is one of the best, and most important movies of 2020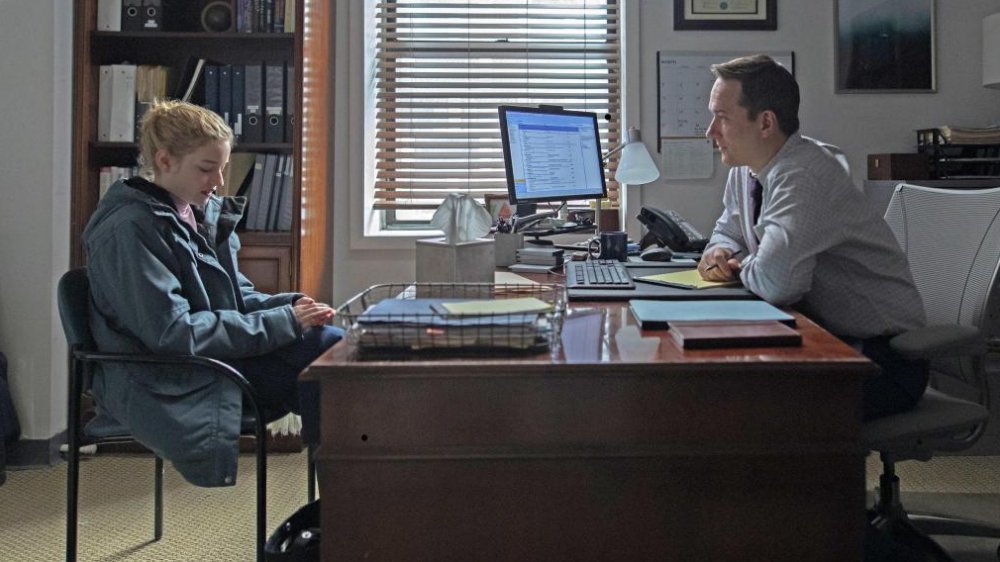 Bleecker Street Media
If you're unfamiliar with The Assistant, it unfolds over a single day in the life of Julia Garner's titular character as she struggles to reconcile her professional ambition in a caustic workplace that doesn't just turn a blind eye to her boss' abusive and sexual transgressions, but actively (if passively) supports them. Directed with subversive, low-key zeal by documentarian Kitty Green, that day becomes as taut an exploration of power and gender dynamics as has ever been committed to film, making The Assistant as timely as any film released of late. 
Critics the world over clearly agree, bestowing upon The Assistant an impressive 92% Fresh rating via Rotten Tomatoes. Many of those critics, such as The Guardian's Peter Bradshaw, praise Green's subdued style for helping the point of the film hit home with maximum effect, "It is a sombre, realist study of what day-by-day, moment-by-moment abuse actually looks like." The Daily Telegraph's Tim Robey echoes the sentiment, adding "The whole point of Green's film is the routine, submerged, and invisible quality of its horrors."
The timeliness of the film is lost on no one, of course, with Hannah Woodhead of LittleWhiteLies proclaiming The Assistant, "required viewing for every person in a job with built-in power structures." Needless to say, Julia Garner's dexterous and muted work as the titular femme is frequently noted, with The Independant's Clarisse Loughrey stating "You can see mountains caving in within those bright, blue eyes." Eric Kohn of IndieWire claims Garner's work is nothing short of, "a revelation," further adding that she "delivers a masterclass of small, uncertain gestures."

That praise will hardly come as a surprise to Julia Garner fans. If you're not yet among them, you no doubt will be, after watching her at work in The Assistant.