What Really Draws Fans To Yellowstone, According To Kevin Costner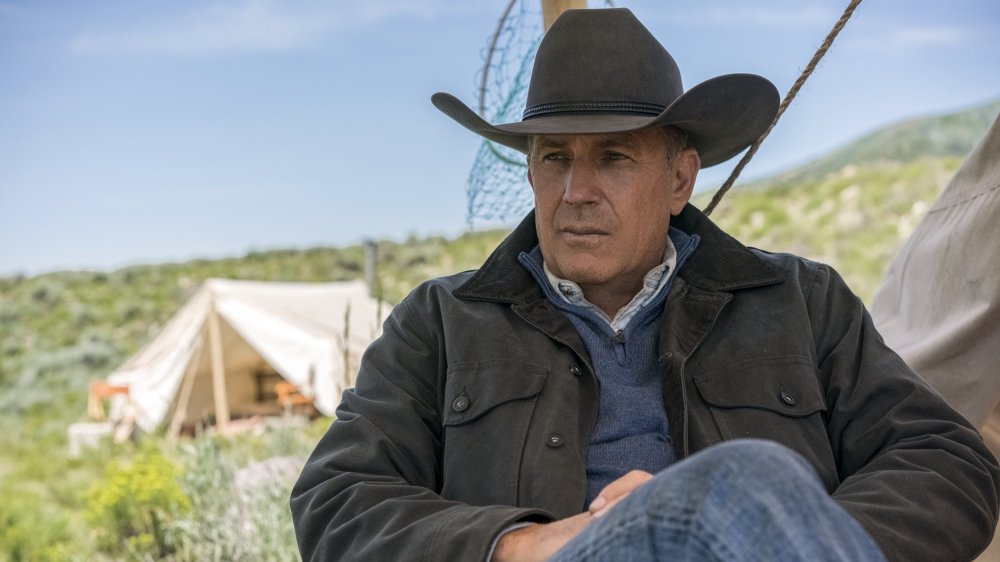 Paramount Network
The modern Western Yellowstone is one of cable TV's last true hit shows, and its star Kevin Costner has a theory about why so many people tune in to watch the Duttons fight to hold on to their land each week. 
Costner, who is no stranger to Westerns, is convinced that Yellowstone allows viewers to indulge their fantasies of a cowboy's simple moral code thanks to the way the Duttons fight their own battles with little interference from lawyers or courts.
In a June 2020 interview with Gold Derby, the actor broke down the universal appeal of a good, old-fashioned Western. "Maybe we want to vicariously live through the days where we'd like to arbitrate our own problems, instead of like when you feel offended, you have to call a lawyer," Costner said. "You would like to handle it, but you've got to call a lawyer or call an agent or a PR person, and I think there's something in us that, deep down, we would love to be able to sometimes have the satisfaction of arbitrating our own problems. Without people knowing it, they tie in a little bit to that, taking a level of justice or what they perceive as justice and enjoying that idea."
There's certainly plenty of vigilante justice on the Yellowstone ranch, and it's typically served up by John Dutton's (Costner) loyal ranch hand Rip (Cole Hauser), who has unsurprisingly been declared the show's best character by fans and Entertainment Weekly. It definitely feels like Costner might be onto something with his theory that fans come for the cathartic feeling of seeing justice served by modern day cowboys, but they likely stick around due to the unique nature of the Montana-set drama.
Yellowstone draws fans in by focusing on a portion of America that's largely ignored by Hollywood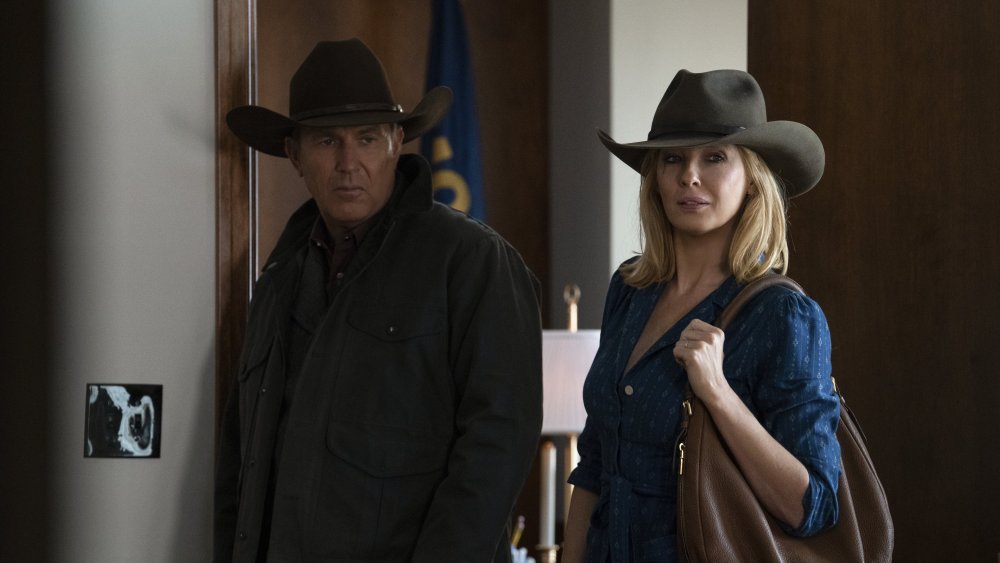 Paramount Network
While Costner's theory about the satisfying nature of watching characters serve up their own brand of justice is compelling, Yellowstone also draws in TV fans looking for shows that aren't set in New York City, Los Angeles, or a heightened fantasy world. Thanks to its wide-open vistas and focus on the rancher way of life, the series puts the spotlight on a portion of Americans that Hollywood generally overlooks.
During an April 2019 interview with Deadline, Costner revealed that the show's focus on real people and a way of life that's essential to keeping America going played a significant role in his decision to join Yellowstone. "To know that places like this still exist in our country, adding drama against its backdrop, and actually understand in the realest terms that the meat that arrives on our table is still coming from somewhere. It's coming from people that are getting up early in the morning and work really late," he said. "There's a lot of America that seems like it's behind a curtain, that way of life still exists. I am drawn to that and I don't know many people that aren't."
Yellowstone doesn't just pull back that curtain, though; the hit series also adds plenty of drama and Godfather-style twists to keep viewers coming back for more. Whether it's the focus on a portion of America that often feels left behind or the show's commitment to serving up old west style justice that draws fans in, the Duttons have established themselves as one of TV's most fascinating families. And just as Costner remains glad that he signed up for the Paramount Network series, viewers can't seem to get enough of the Duttons and their Wild-West-worthy ideas about justice.